This was the second card I made to send to those who wanted to sponsor me for my school's bike/walk-a-thon this Saturday. This cut was from the recent SVG Cutting Files "Animated" blog hop. I was so excited about that one because all the freebies were Disney characters! I haven't yet cut them because they seem as if they might be a little complex for mass producing purposes, but this was one I could do.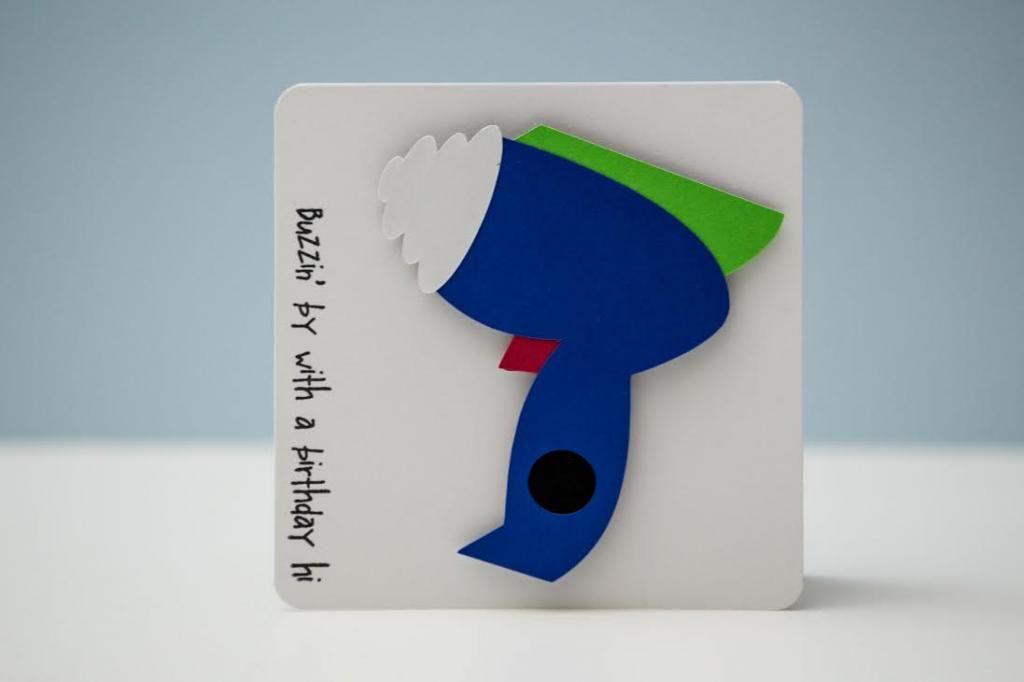 This is the laser gun from Disneyland's Buzz Lightyear Astro Blasters. It's a little different than the ride at Disney World, but it's still unmistakably representative of one of my all-time favorite rides at WDW! I kept the card itself very simple by just popping it up on a 4 x 4 in square card with rounded corners.
The sentiment is from Pink by Design's set called "Oh Boy." It just worked perfectly with this cut. I made 6 of these in total, and 3 of them have already been claimed! Just look at this really makes me want to hop on the ride right now!