I woke up in the morning and got ready to go to church, but then my stomach started giving me a little bit of trouble. I texted my mom and told her that we wouldn't be going to church with them, but we would instead go to a local church. Sometimes I stay at home and end up feeling okay while other times I go and end up feeling horrible. This time was one of those times I made the right choice. We went to service at the church where we got married, and then we got home in just 2 hours. It would've been too difficult to make it through the entire day for both of us.
My dad mentioned that because I didn't go to church, he wasn't going to see me, so I said we'd visit at night and that turned into a brief visit with my grandma and a mishmash dinner of leftovers for my dad and Matt and Qdoba for my mom, Howard, and me. I'm glad we still live fairly close so that stuff like this is possible. Howard and I sometimes discuss what it'd be like if we moved elsewhere because it'd be easier for us to buy a house and to get away from the city life, but I wouldn't do very well without being near my family.
I only snapped two quick pictures yesterday. The first one is of the mushrooms growing outside my grandma's place. They were so huge! We comment about mushrooms all the time now that we know Howard can't have them.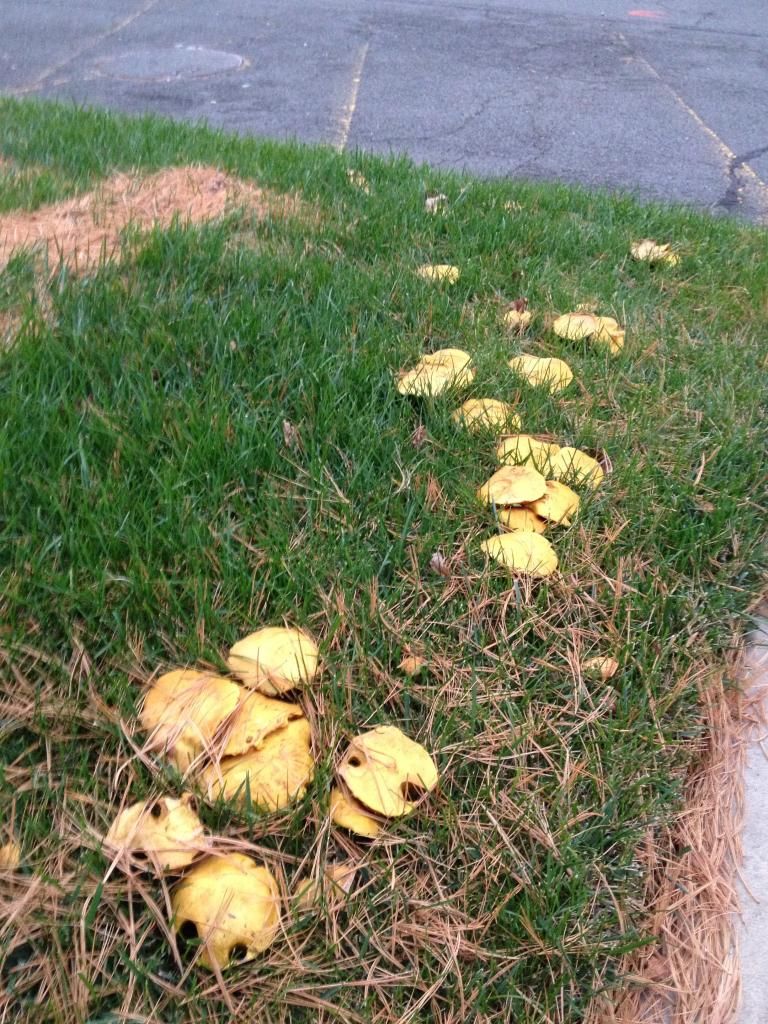 And here's a yummy picture of my burrito bowl, haha. I got it with brown rice and chicken and had black beans, cheese, two kinds of salsa, and guacamole added on top. It's nice now that guacamole doesn't cost extra.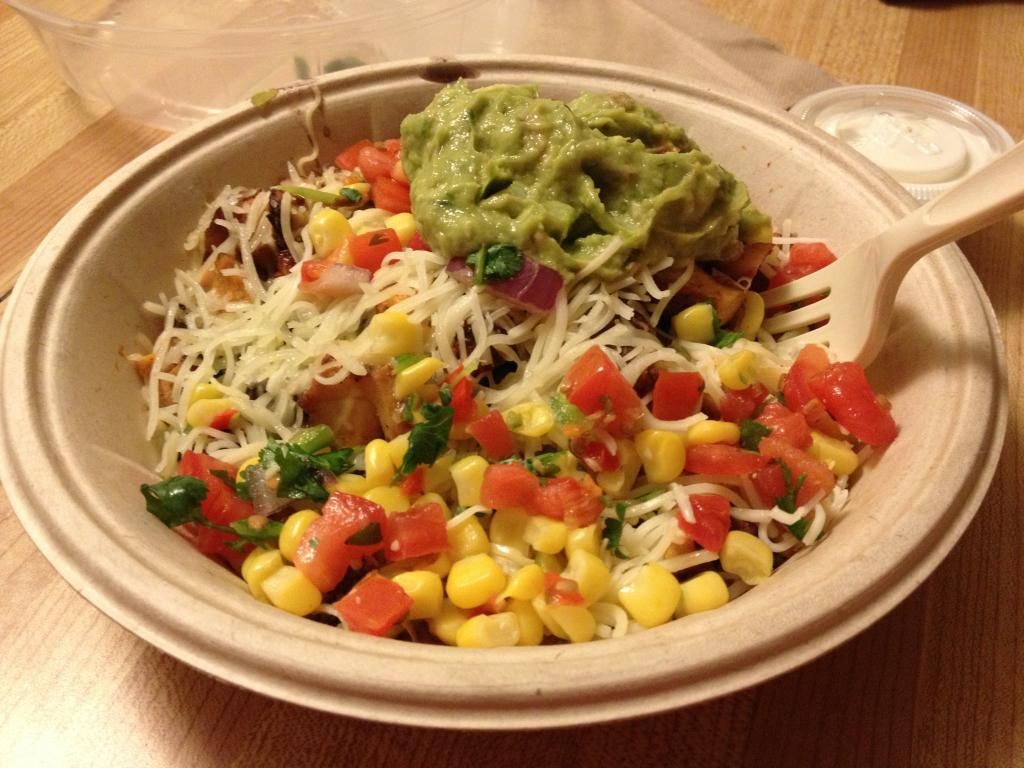 When we got back home, Howard and I finished watching Catching Fire. It makes me want to reread the books again, but I feel as if there's never time for too many leisure activities especially when crafting is on my mind!