My school is having a bike/walk-a-thon fundraiser this upcoming Saturday. Our new headmaster challenged us teachers to raise $100. I figured the only way I'd be able to make that amount was if I offered blank cards for each person who sponsored me for $5! I have to say that I'd probably just bypass someone's request too, but cute Disney stuff would definitely catch my eye.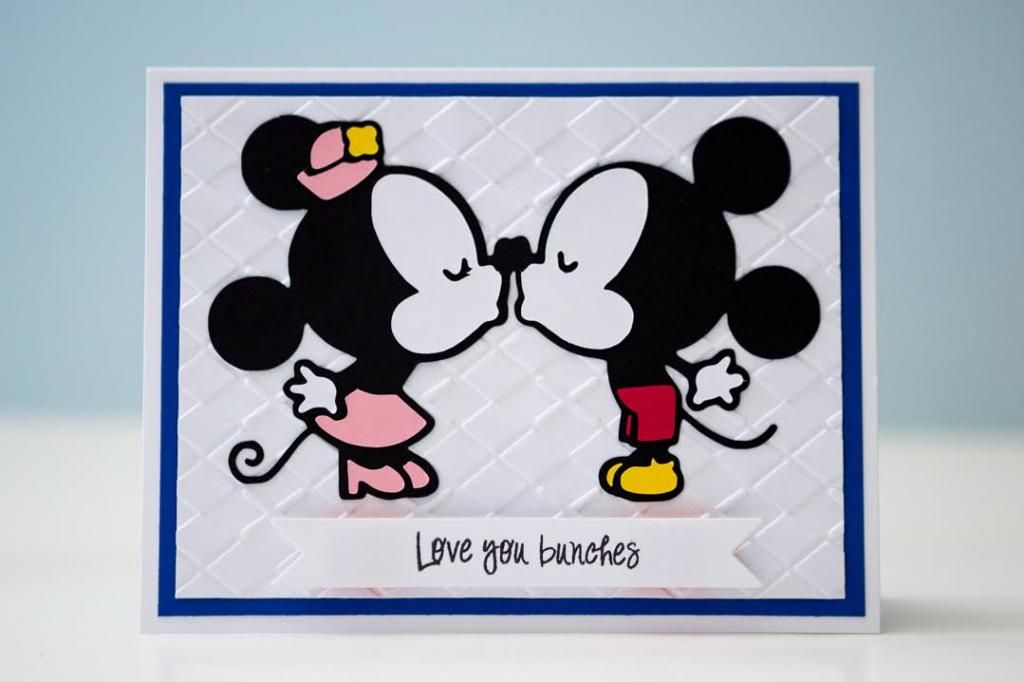 I used a Mickey and Minnie image from Disney's Cuties to create this card. It's strange not having measurements and such when using the Silhouette Cameo. I could technically get the exact measurement since I saved the file, but it's not done exactly the same way as the Cricut. I'm still getting used to the difference between the two machines and the programs. There is, of course, the huge benefit of being able to cut images like this on the Cameo! Though it looks easy to put together, the pieces that really required extra care were the small red piece of Mickey's pants and the small yellow piece of his shoe. I use my TweezerBee tweezers anyway for every piece even when it's not teeny-tiny like that. When Howard saw how I had to be careful with all the small pieces on the Disney cuts I've been making lately, he commented that he wouldn't have the ability or patience to do it, haha.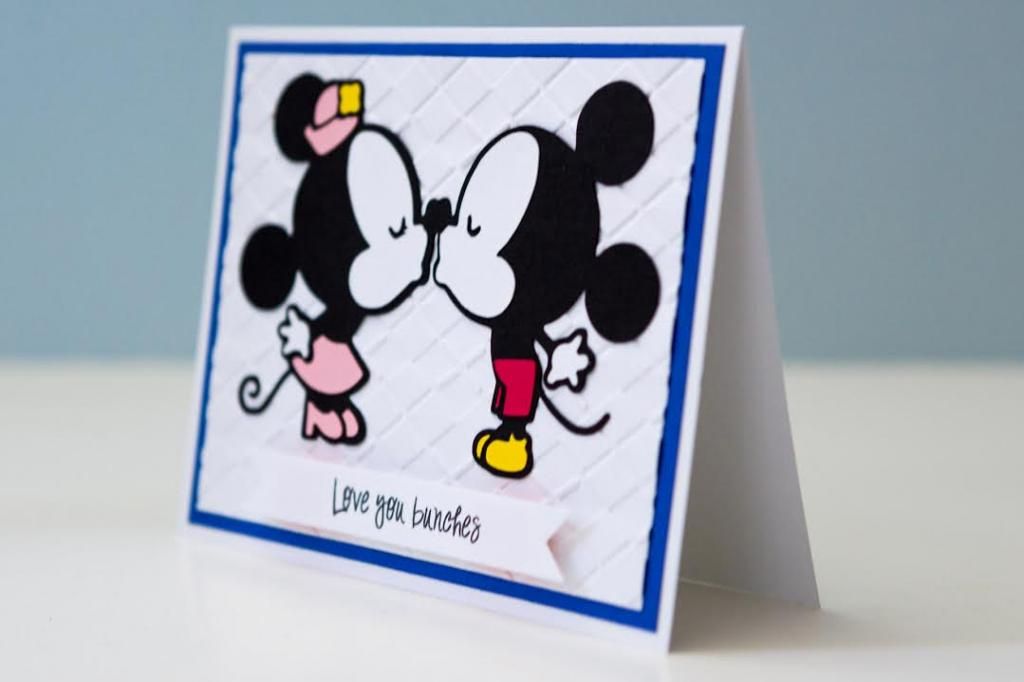 I dry embossed the white paper with a Sizzix folder and then stamped the sentiment from Pink by Design on a banner cut out using a die from Papertrey Ink. I only popped up the banner since I didn't want there to be any possible tearing of their tails if I popped Mickey and Minnie off the card. I made 6 of these in total, and so far, I have 4 of them "sold"! Hooray! A huge thanks to my sponsors so far!