I know I'm backtracking with updates, but I never had an opportunity to post these since I was so busy actually making the cards and doing stuff for work as well. The third card I made to entice people to sponsor me for my school's walk-a-thon featured the lovable Olaf from Frozen! I had set it up so that I would have 4 of them to cut, but I accidentally tore part of the last one. Instead of cutting one of the small pieces again, I just decided to scrap it because he is quite a tricky one to put together!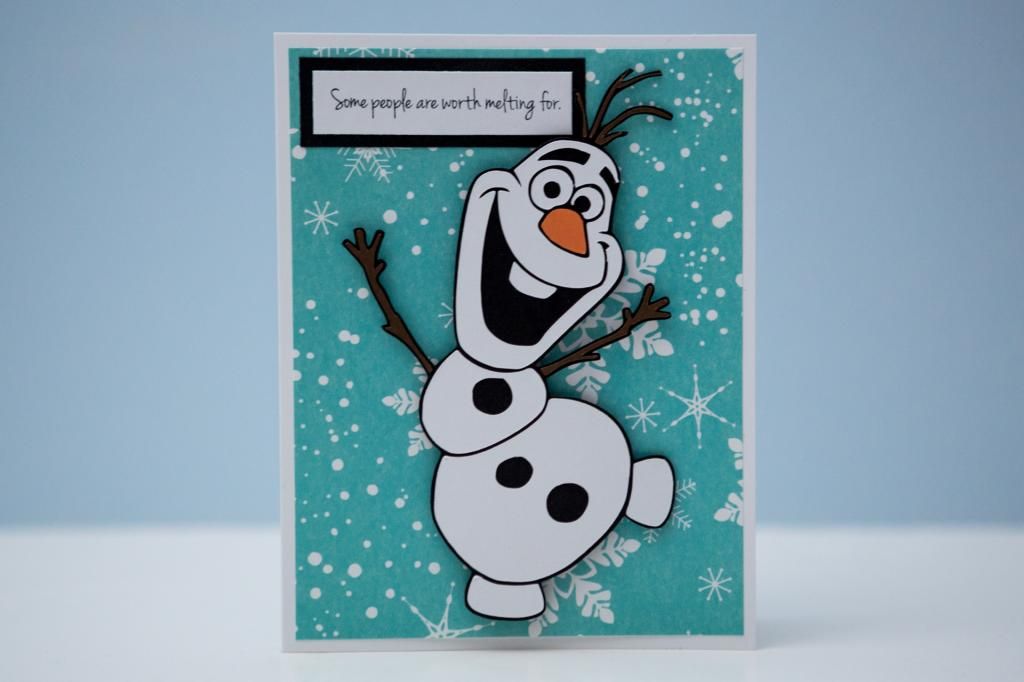 The big white pieces were easy, of course. Even his eyes and carrot nose weren't difficult. His arms and hair were what caused a bit of frustration! They're just so thin! You can't quite see it in these pictures, but his hair is actually three separate pieces instead of just one.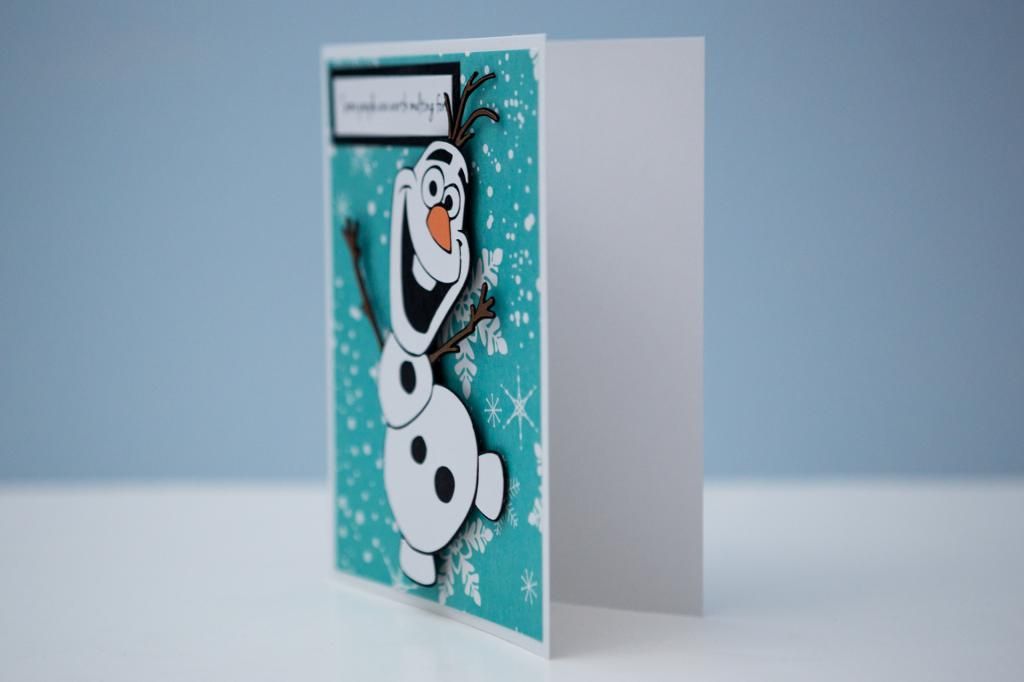 Since Olaf is so intricate, it was easy to just plop him on a card with a snowflake paper background. Of course, I had to use a quotation from the movie as my sentiment, so I chose "Some people are worth melting for" instead of "I like warm hugs" because I felt it was a little bit more usable as a card for any occasion. He was popped up on the card to give it some dimension.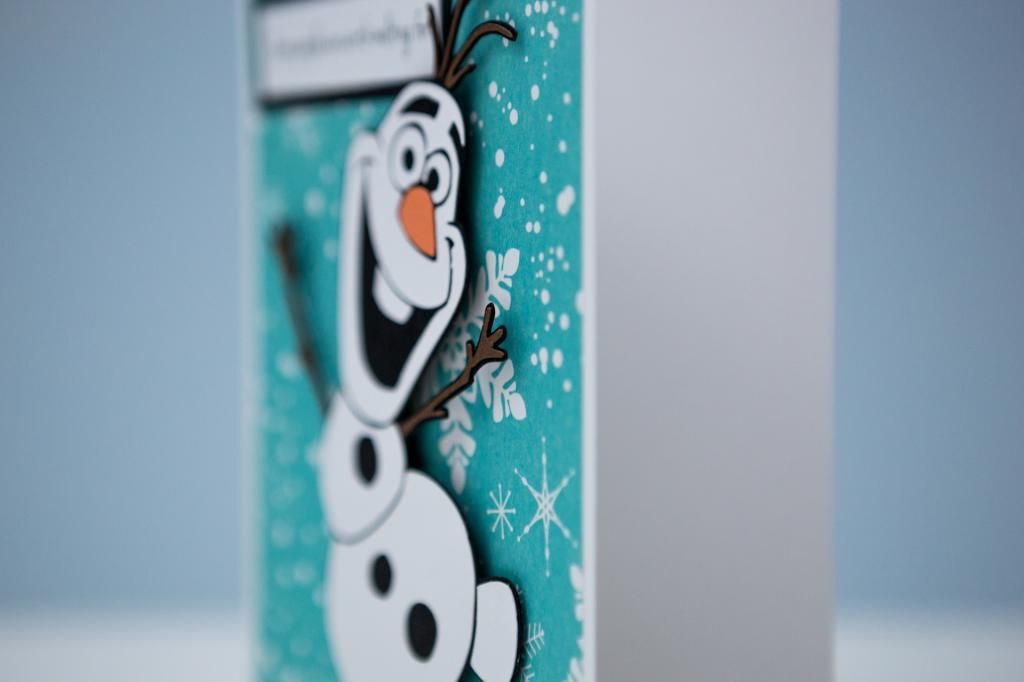 When I posted this card on Instagram/Facebook, the three I had made were claimed so quickly! I had a bunch of others say that they wanted it as well and then some of my co-workers wanted a bunch of them! I promised to make 10 of them without actually having them made, so that was an extra $50 as part of my sponsorship. I'm hoping Howard can simplify the design for me somehow the way I saw one on Pinterest where the brown part is actually all one layer with a black layer on top. That way I don't have to cut the individual brown pieces and glue them. I'm so glad I have my Tweezerbee tweezers because there's no way I could do those with my chubby fingers!