Two weeks ago, our washer just stopped completely. We've had error messages before. The last time it was an issue with the dryer, so we started hanging up our clothes to dry. However, this one was indicating an issue with the motor. Alas, I think it was time to put it to rest. Unfortunately, the space for our washer is so narrow that there aren't many options when buying a new one. In fact, from the research we did, the only one who could get would be one similar to the one we have that also has bad reviews. It just doesn't make sense to shell out so much money for a washer/dryer that will break down after a bit of time when the cost is so close to a full-size machine!
Thankfully, we were able to get some laundry done today at my parents' house. It was so crazy that we were able to bring two weeks of white laundry and some of Howard's work shirts and wash it in just ONE WASH. In ours, it would be three loads. Plus, it was definitely a treat for our laundry to get dried so that we wouldn't have crunchy clothes because of air drying it.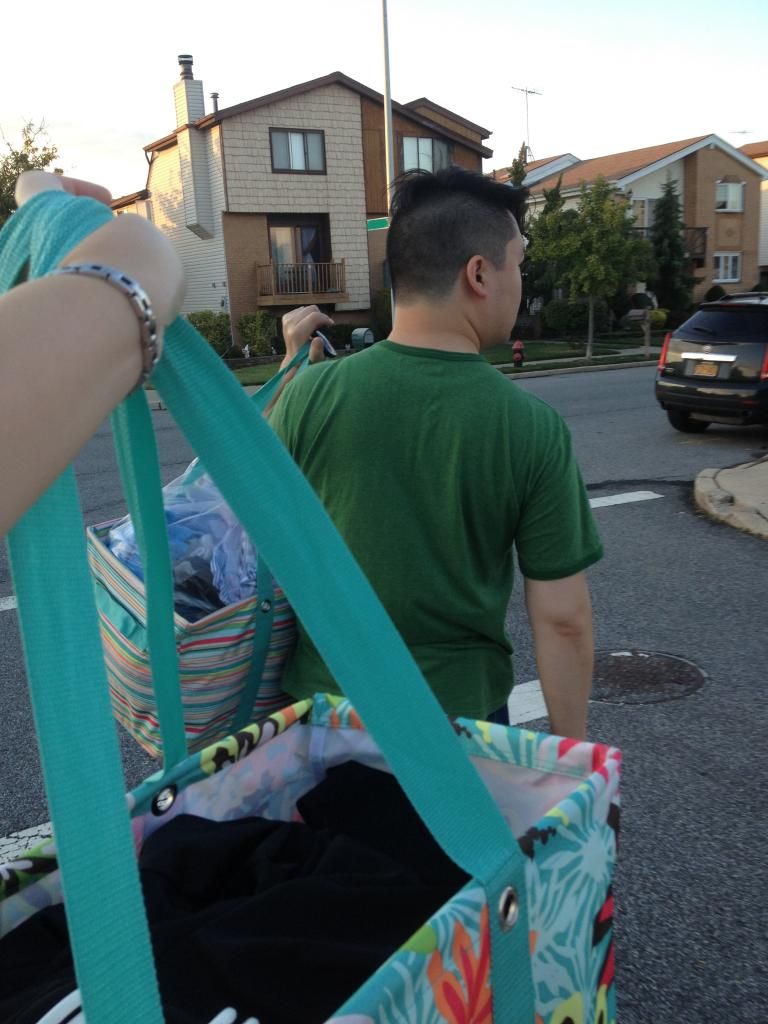 I know it sounds like such an advertisement, but the fact that I had Thirty-One bags made it a lot easier. I had the clothes in clear plastic garbage bags since I also use those totes for groceries, but it made transporting it a breeze without having to worry about rips or flashing underwear to the world. Howard has the deluxe utility tote, and I had the large utility tote. Even something mundane can look stylish. Haha, as if we care about being stylish, but the bright colors and prints make it fun!