I fell behind on posting these past few days because it was all about sleeping and crafting! I know I didn't technically make it through this year posting something every day because I went back to fill in the gaps once in a while, but I like that it forces me to write something down even if it does require me to backtrack on occasion.
On Friday, my school had a Professional Development Day for the teachers, so the kids had a day off from school. One of our meetings was about the Common Core and all the negative parts about it. I already had my dislike of it because of some of the material we have to use. When I go through the questions, I sometimes have my kids bypass the explanations they give because it just seems so unnecessary and tell them to solve it the way we have been solving it via our regular math curriculum. There was so much more that! Though
the video
is lengthy, this gives so much information about why we should stop the Common Core!
One of my favorite parts of the day was having lunch! Sure, I always love taking a break for lunch, but it wasn't the food that made me happy though my Panera soup and sandwich was rather tasty considering I never usually buy lunch. I was thrilled that we all had the same hour lunch break, which meant that the elementary school and middle school teachers were able to eat together! It was so relaxing and something that we wish we could do more often.
We were allowed to leave at 2:30 instead of having to stay until 3:15 because there was no final meeting. I chose to be productive and stayed in school to grade. It was a smart move because I got 5 things graded because if I had just come home, I probably wouldn't have gotten it done!
After school, I stopped by the stores to pick up some groceries and go to Target. I always check out the baby clothing section to peruse through the clearance racks. There was nothing worth getting because prices weren't that low yet, but I did see these two cute dresses for baby girls that I liked. I really liked the color combination of the first one.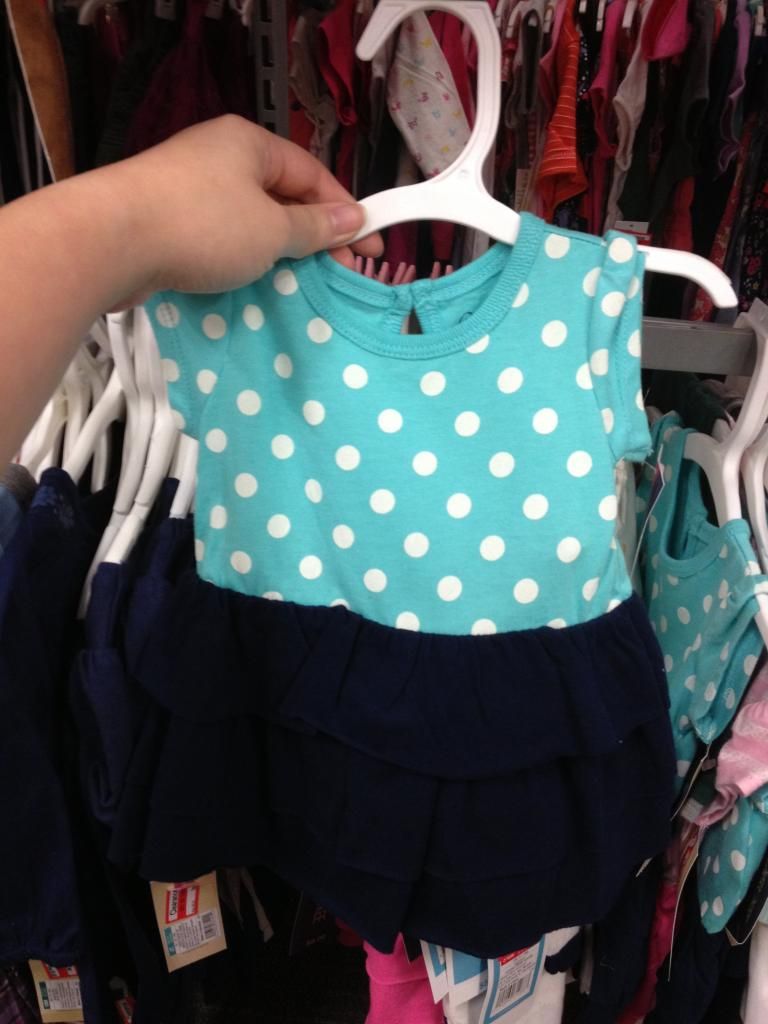 I also really liked this dress with cats on it because it reminded me of my friend Kristen and her daughter, Mo!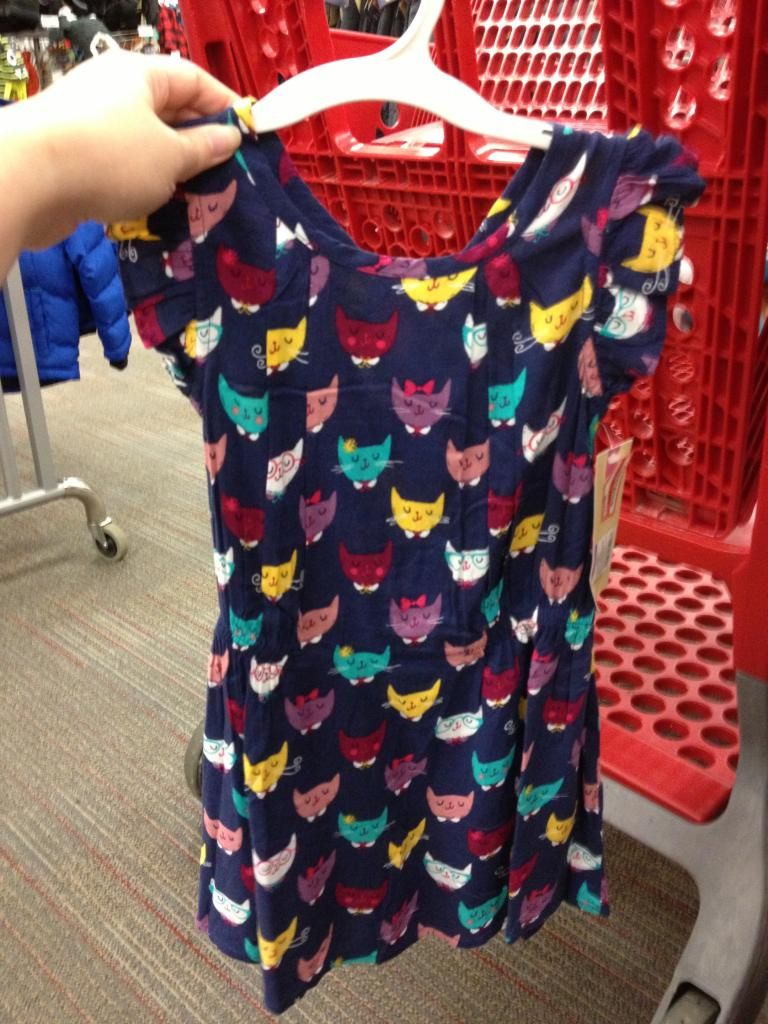 At Pathmark, I had to wait a good amount of time to pick up a package of chicken because this lady was examining every single package and then didn't even put everything back where it belonged. Stuff like that bugs me. I can wait for you to finish picking whichever one you want, but if you insist on touching everything that's there, at least put it back where you found it.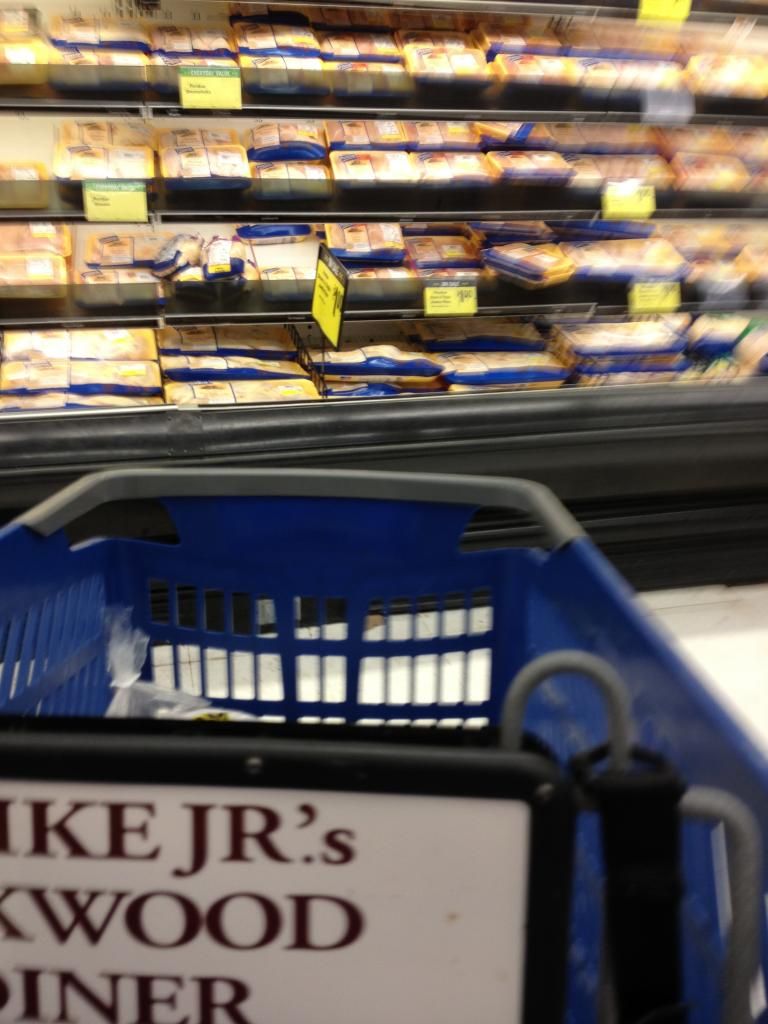 I saw this on the shelf and took a picture because I was weirded out by the fact that it's banana-flavored. I kept thinking, "Ew, liquid banana."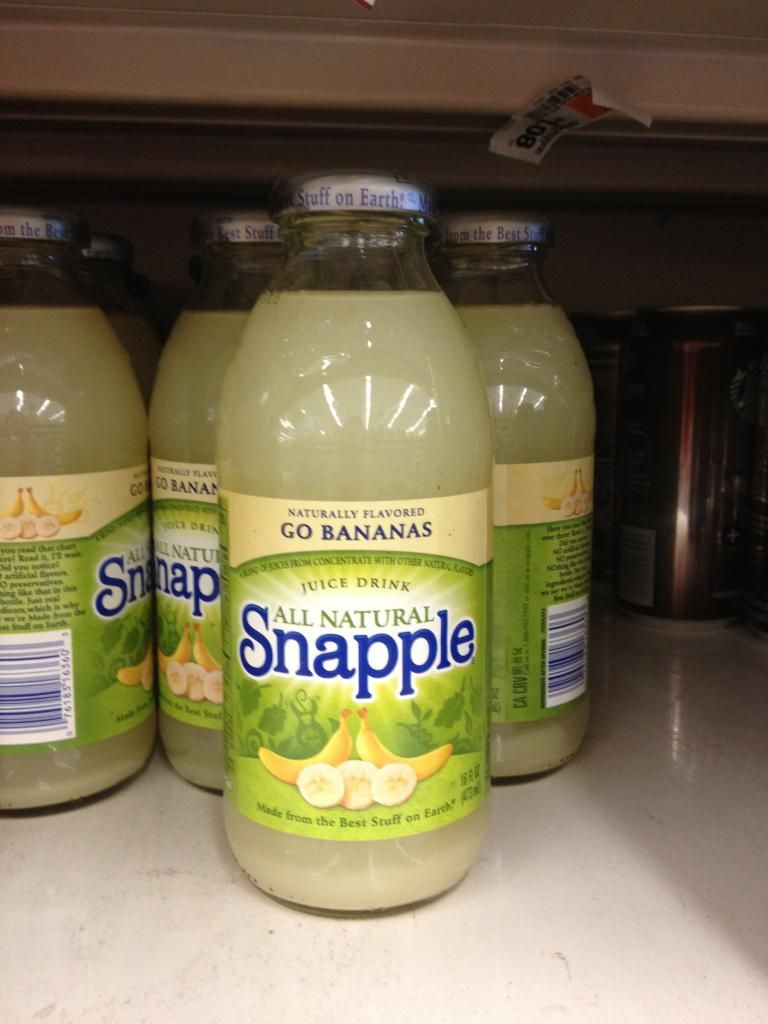 The last stop was CVS to pick up some prescriptions. I was happy this wasn't a "feet-at-the-doctor's-office" picture and just at the pharmacy!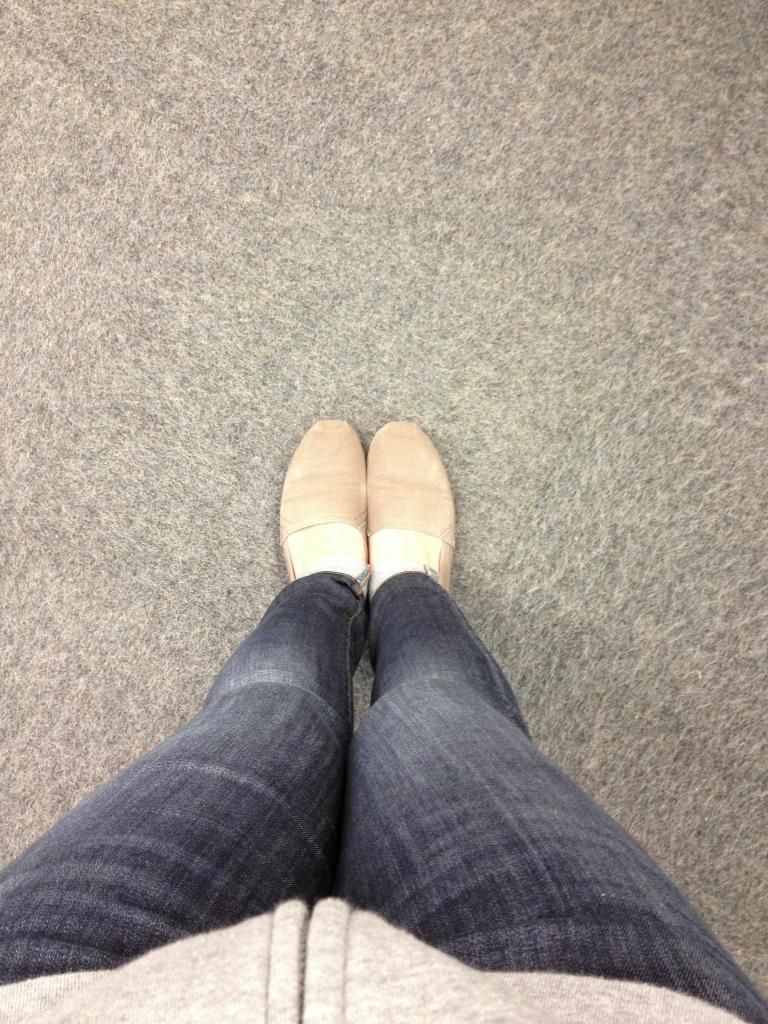 I didn't get back until close to 7 pm, so it was an extremely long 12-hours out and about! It was only expected that I fall asleep and take a super long nap! I do that on Fridays anyway, so an extremely long day meant that there was no way I would avoid it. It's kind of sad how quickly the weekend goes by because I wish I were back to that Friday night where I was productive all day long and got to relax knowing I had days ahead of me!