The fourth (and fifth too) card that I made featured an adorable Winnie the Pooh Cuties. I love the Cuties line because not only are the characters adorable, they are also designed in a way that's easier to cut. I seriously am loving the fact that I can just go online and do a Google Image search for whatever images I might want to cut. It gives me much more freedom than what the Cricut can provide. Of course, the Cricut is also nice because all the layers are split up for me. There are still some things I prefer with Cricut Craftroom as opposed to Silhouette Studio: Designer Edition. But I could never cut these things for my cards on my Cricut Expression!
You can also see the images that have the layers separated by me because they have the black outlines. When Howard designs something for me, it doesn't have the black outline. For the simple Disney images though, I actually prefer them because that's how the original design looks.
As you can see, I made two versions of the card just by popping on a different sentiment. I looked through my sets from Pink by Design to find anything that had a bear pun on it.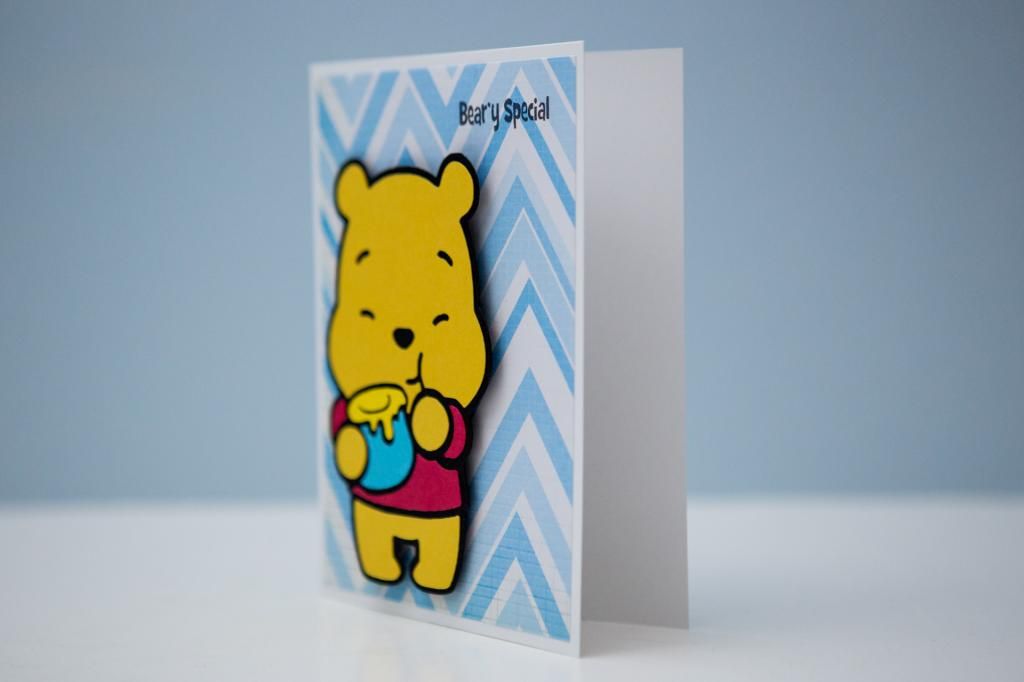 And it's no surprise that I popped him off the card. At the beginning of this year, I bought a ton of things when Joann was going out of business. I posted my craft haul
here
, which included foam sheets for $0.37 each. I've been cutting it in strips and then using small squares of it to pop my stuff off the card instead of actually using the adhesive foam squares, which can be quite expensive. I just use my ATG gun to adhere everything, and it seems to be working well. I actually don't mind having to use the ATG for it because it's either that or peeling off the thin sticker backs! All in the interest of saving some money!