Despite having my Copics for a bit of time, I never truly learned how to blend the colors together because I never bought the correct paper that wouldn't bleed. I know that the coloring itself doesn't compare to what I see other crafters use, but I still really enjoy using digital stamps anyway. This card was made using the
Wryn Blooms
digi from
Tiddly Inks
that I downloaded a while back when it was offered as a freebie.
Because the flowers were so colorful, I decided to keep Wryn's dress fairly muted and used an extremely light gray. I didn't want her outfit to make the entire image be too loud. But then, of course, I needed some pretty patterned paper on the white cardstock so I chose a green polka dot as the layer. I think it reinforces the whole growth and flowers and nature feeling of the image.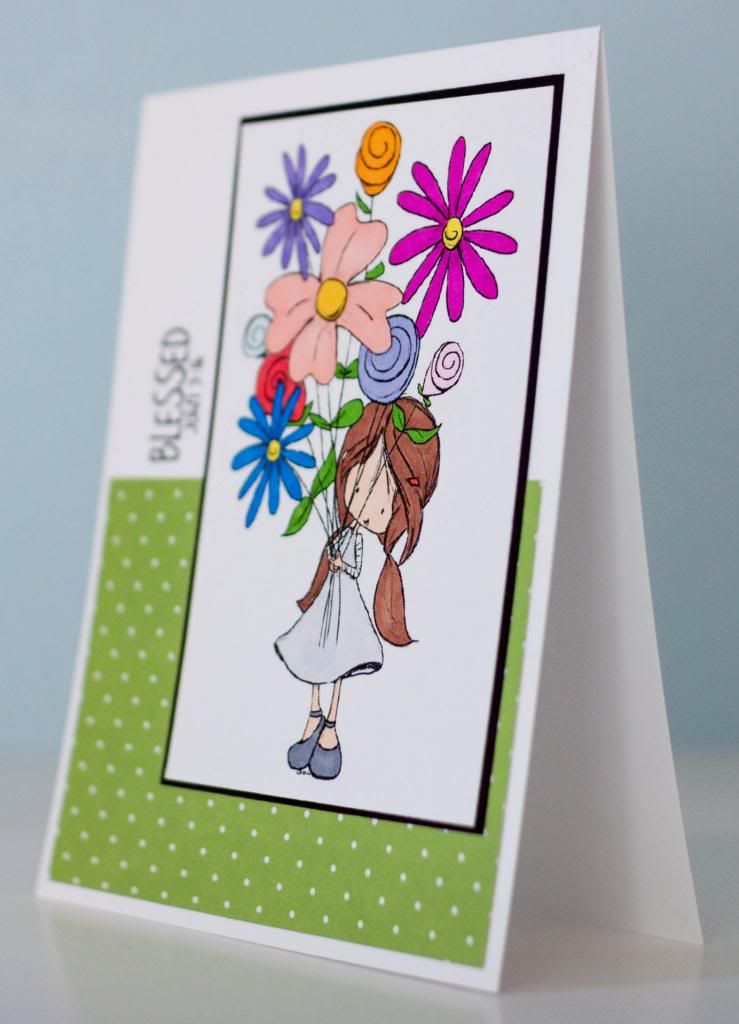 The sentiment is from Pink by Design's set called "Pray." The reason I chose it is because when I see flowers growing in nature, I like to think that they're a "bouquet" given to me by God. I've mentioned before that I'm not a girl who likes receiving flowers, but when they're growing along the side of the road, I just have to smile and think about how blessed I am to have a God who loves me!