I had mentioned a while back on Instagram that I had a HUGE order to fulfill because it was 50 cards! I thought to myself that it wouldn't be too difficult since I did make over 300 cards as the favors for our weddings. This ended up being a bit more difficult because they were not over-simplified but instead had layers. I initially thought I'd make a variety of designs so that I wouldn't get "bored" making the same thing over and over again, but I ended up deciding to make the same card that I made
here
because I knew I liked how it looked without it being too cutesy for my customer's clients.
Despite having a Cricut Expression and a Silhouette Cameo and a Cuttlebug with dies and other tools to use, I actually had to use the lid of a container to trace the back of the green paper and then cut each one out to make the hills. I have to say it was kind of entertaining having to do things the old-fashioned way with tracing and cutting!
I had some good ol' Netflix and Amazon Prime (we had a free trial) on to watch TV shows while I adhered the cut layers together.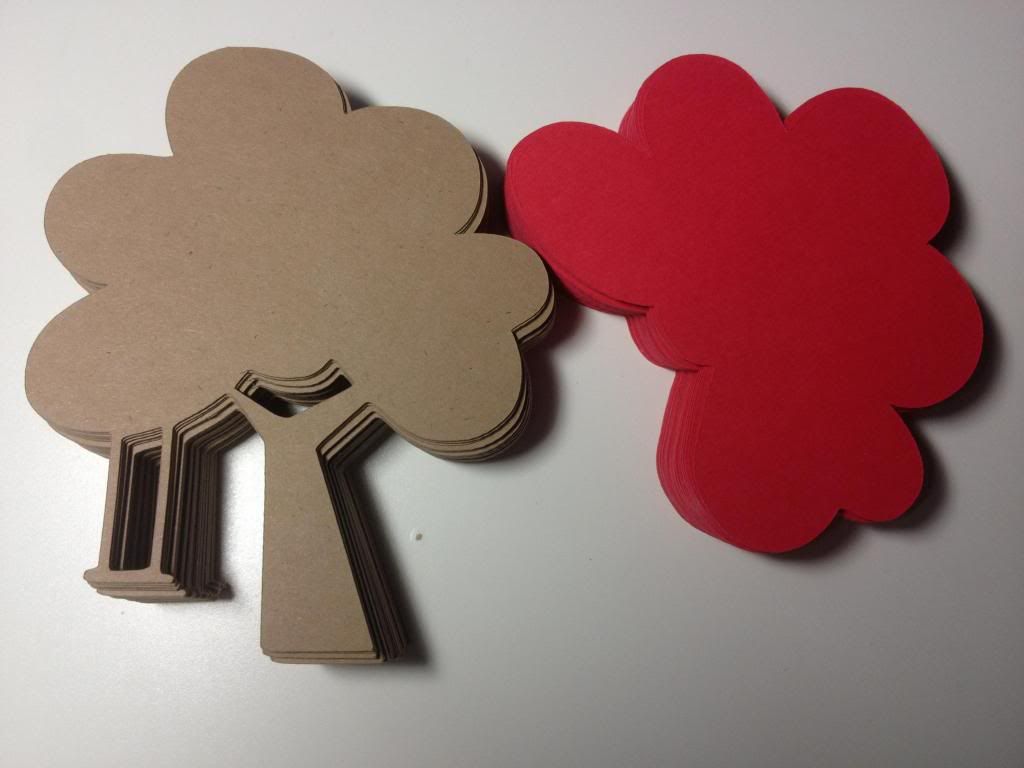 I posted this picture before, but I did have the fat Zig glue pen to glue the pieces together. I preferred using this instead of my ATG adhesive because it gave me a little bit of wiggle room to make sure everything was straight before it stuck on for good.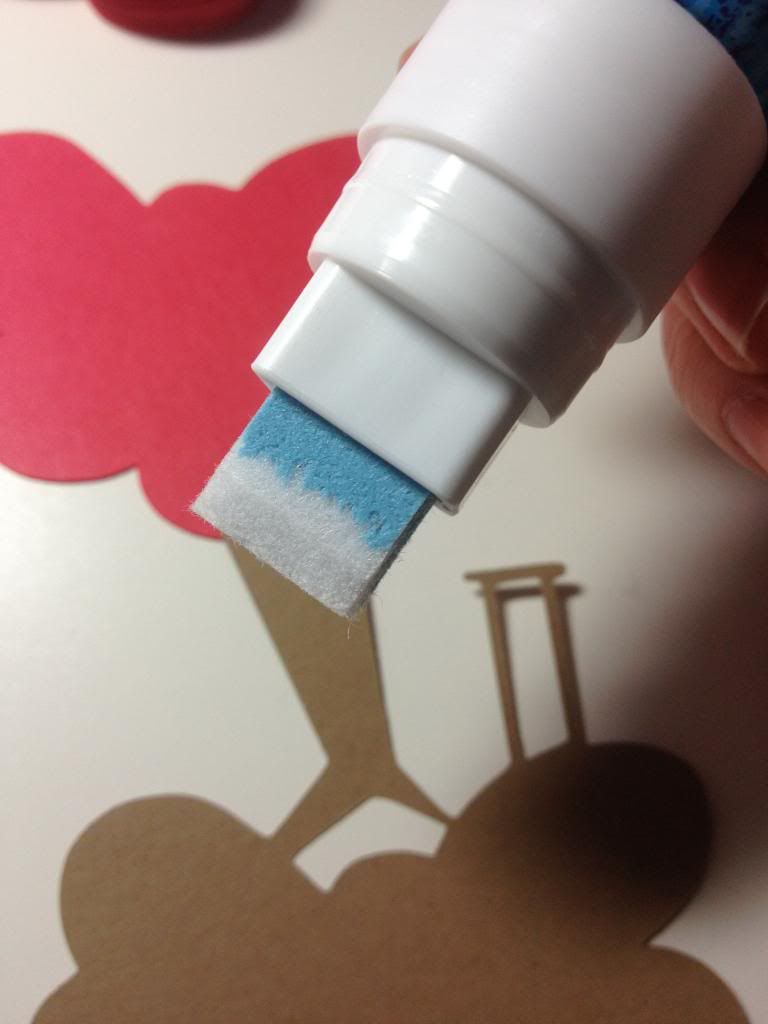 Each time one step was completely done, I was really excited!
The one part I was kind of avoiding was the small red piece for the swing seat. I needed to go back to the small glue pen and my trusty Tweezer Bee tweezers.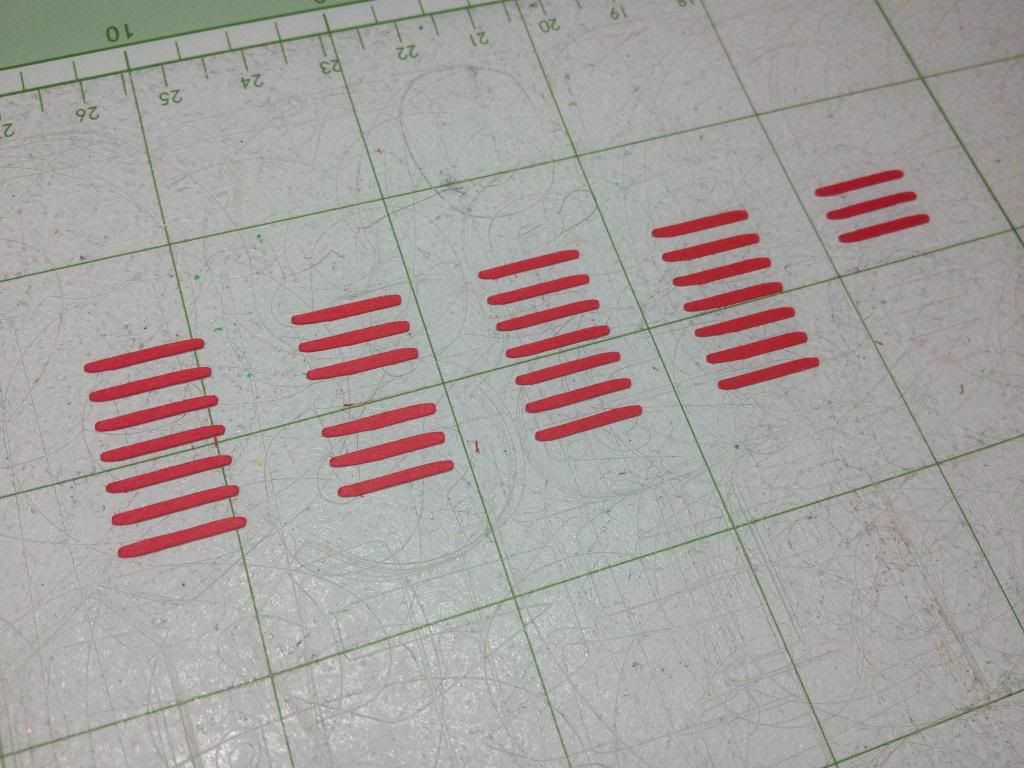 It took a bit of time to cut out the banners too since I have to use my Cuttlebug for that. I stacked the paper so that I could cut two at a time. I stamped them all and then added the foam adhesive. The sentiment "Welcome Spring" was from Pink by Design's set "Spring Has Sprung."
The last step was to add the banner to the front of the card. The only problem that occurred was that I had two banners stuck together and didn't realize it. Suddenly, I had a card with a banner and no sentiment since I had stamped the one on top! When I tried to peel it off, it ripped some of the patterned paper thus ruining the entire card! There was no way to salvage it. Thankfully, this is why I make extras! I had 4 extras just in case, so this rip meant I only had 3 extras to give.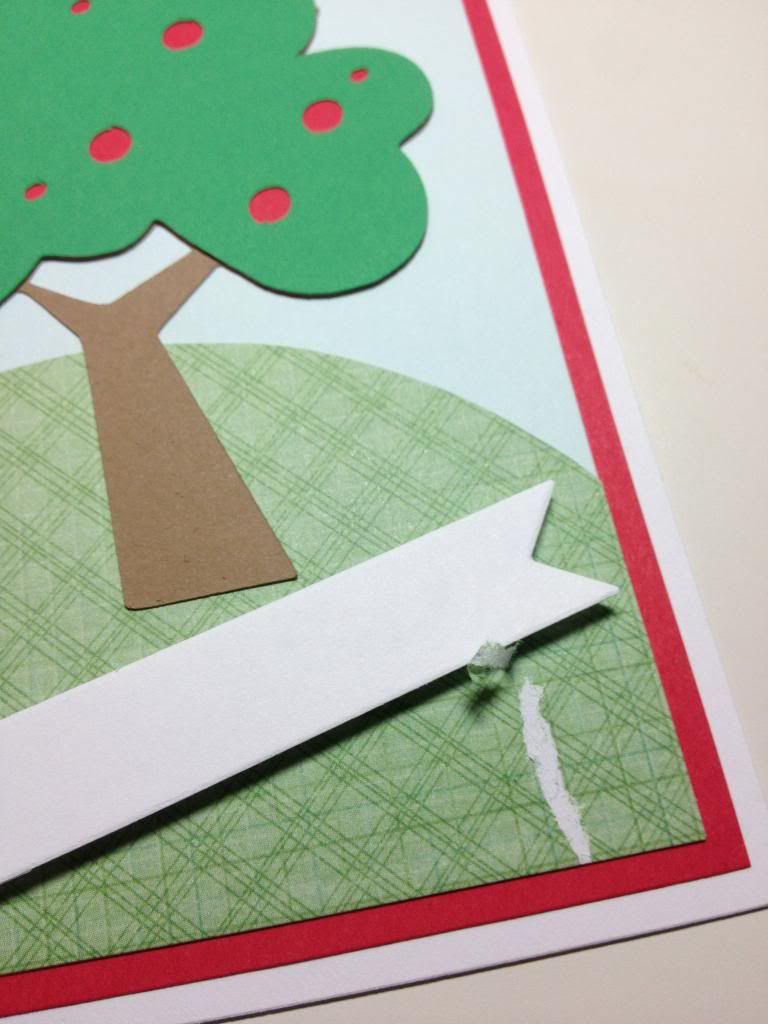 As you can see, I actually had 3 slight variations with the cards. I ran out of the dark green patterned paper and had to find a replacement so there are two different hills. Then I also ran out of the super light blue paper and had to use something a little darker.
And there they are! Six boxes of cards all done and ready to be delivered! Getting some extra cash for crafting is pretty fun!