Last Friday's errands were really fun because Howard and I did them together after he got home from work. Although I had gone grocery shopping the day before, there were also items available during the new sale week that started that day. I figured that it would make sense to pick up those few items because it was also Shopkick's "Blue Friday" promotion. Basically, we would get 200 walk-in kicks at EACH store! Howard purposely signed up on Friday just because we could get up to 1400 kicks, which means a free $5 Target gift card for EACH of us!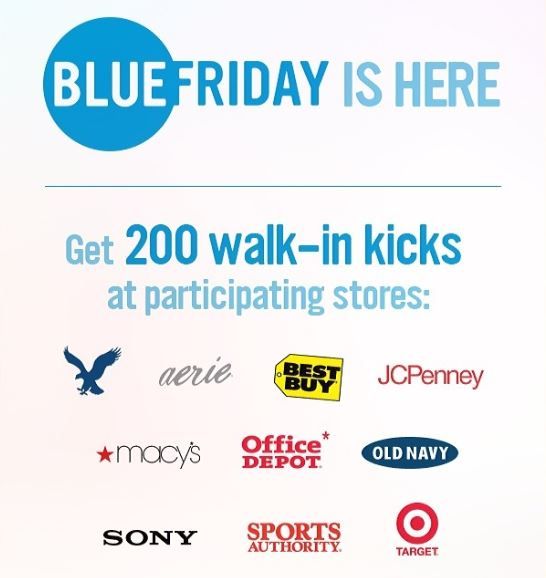 It's a pretty awesome deal considering American Eagle, aerie, JCPenney, and Macy's are all in the mall, so already that's 800 kicks. That was our first stop. Normally, I walk around by myself, so I loved having the company. Getting the kicks at JCPenney, Macy's, and aerie was really simple, but for American Eagle, we had to walk around inside the store and keep refreshing the app. Finally it detected our phones.
Of course, since we were at the Disney Store, we just had to trade. It was pretty great walking up to the trade box because right in the center was the new Vinylmation King Louie from the just released Jungle Book set! For the most part, Howard and I only collect the ones that have special meaning to us. We don't specifically want chasers or variants although we'd still trade for them if we saw it. We had a funny memory with King Louie when we were watching the Mickey's Jammin' Jungle Parade, so it's a must have for us! We also traded for an extra Boo and Little Mikey because of its higher trading power in the Pixar only box in Magic Kingdom.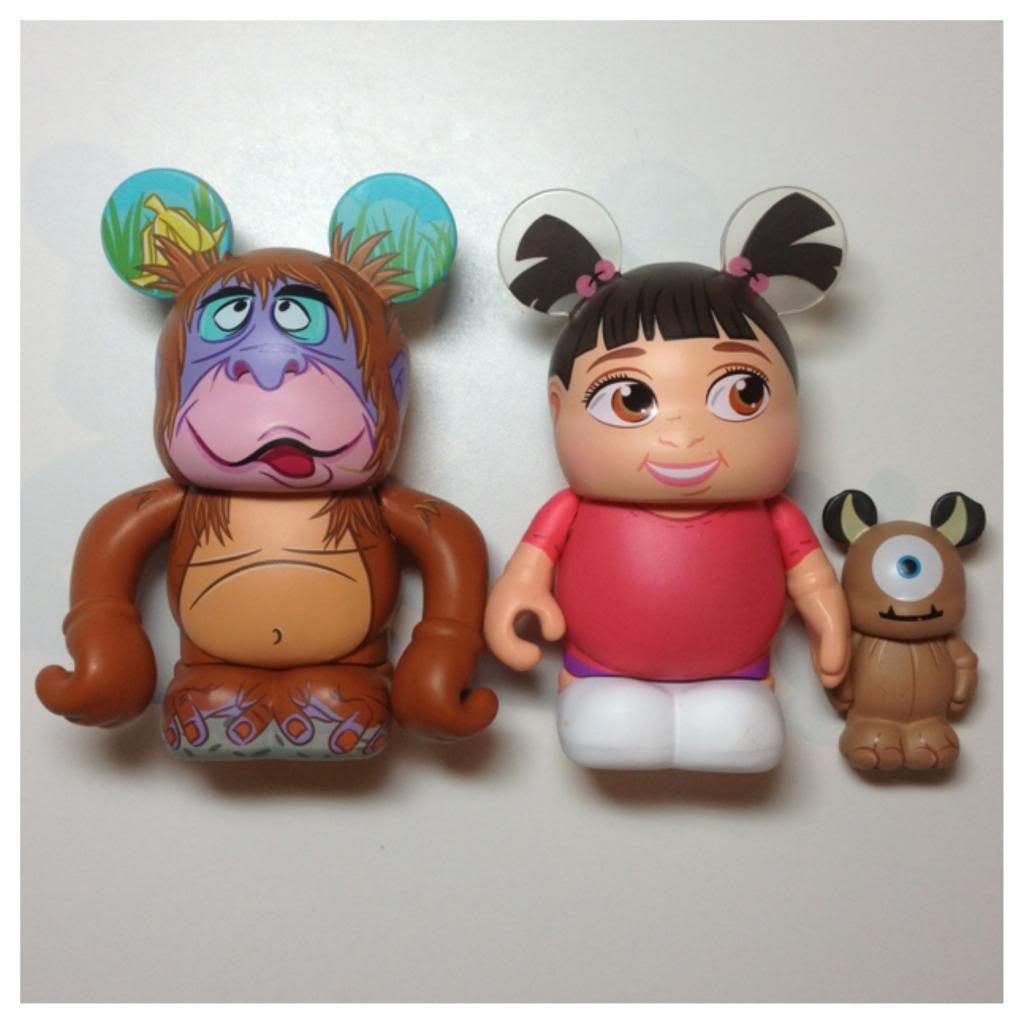 The best thing about this particular trade was that we got into a long conversation with one of the cast members there named Shanna. I told her that I think she was the first CM we came across that traded herself because she said she was going to trade for the cup of tea Vinylmation we just put in. She said there were three of them at the store, and then we started talking more about trading in the parks and then about Disney World vacations. I did ask her if they mix the boxes around before they put the trays out, and she said that they do. We actually only buy clearance ones, but I was curious to know anyway. Talking to her gave us a piece of WDW here at home because she too loved the place the way we do.
After walking around the mall, we drove to Best Buy. I was hoping our phones would pick up that we were right outside, but it didn't, so I grabbed both of our phones and casually walked in an almost empty store, haha. Then once it gave us our 200 kicks when I got to the phone and tablet cases area, I nonchalantly walked out!
Since we were in the area, we stopped by Michaels and we each picked up Zig glue pens using the 50% off coupon. It's funny how at that Michaels, there will be NO line at all, and then suddenly everyone wants to check out at the same time and it takes quite some time waiting. But I can't complain because I still like having it nearby.
Stop & Shop was super quick because my grocery list had only 9 things on it, but even then, it was fun being there with my hubs. I did pick up some Tetley tea bags because I was running out. Phew, I don't like not having a ton of tea available!
Old Navy, which is now a separate store when it used to be in the mall, took a little bit of time. Howard's phone picked up the Shopkick signal, but we had to walk around for a while for my phone. But it was worth it because now we both just got 1200 kicks just from walk-ins!
Pathmark was also a speedy stop to take advantage of the buy 12 things for $0.78 promotion. That's an excellent stock-up price. I also loved that eggs were part of this deal.
Target was the final kick site, and that meant we were at 1400 kicks! A $5 Target gift card is 1250 kicks, so we both claimed it to use if necessary (I already had one, so this was my second!). That's one of the great things about the app; there's no need to wait for the rewards to post. We scanned a few more items for kicks around the store and then picked up Market Pantry pasta and frozen peas using Howard's mobile coupons. We also came across the waffle maker on clearance that I had seen once or twice on Instagram, but it was only 50% off. Here's hoping it's still there at the end of the week for 70% off! We used Howard's newly attained gift card to pay for our items.
I was pretty jazzed at the idea that just going around doing our errands meant that we got $10 out of it. Great deal! For those of you who are looking to sign up for Shopkick, let me know and I'll send you the invite! I'd benefit from your signing up and get 50% of the kicks you earn in the first two weeks. Unfortunately, it didn't work with Howard's account or I could've had a lovely 700 extra kicks, but oh well, we can't do anything about it now. Anyway, we both open the app once a day even at home to get our daily kick, and I go through any new "look books" for the hidden kicks too, so it'll slowly build itself up so that I'll eventually have $15 from them! I really hope they have more promotions like this again!