Last week I
finally
brought the cans and bottles that we've been accumulating for MONTHS and MONTHS in the front coat/shoe closet to Pathmark to recycle. It was 4 bags full. What I have here isn't even all of it because I left one in the car.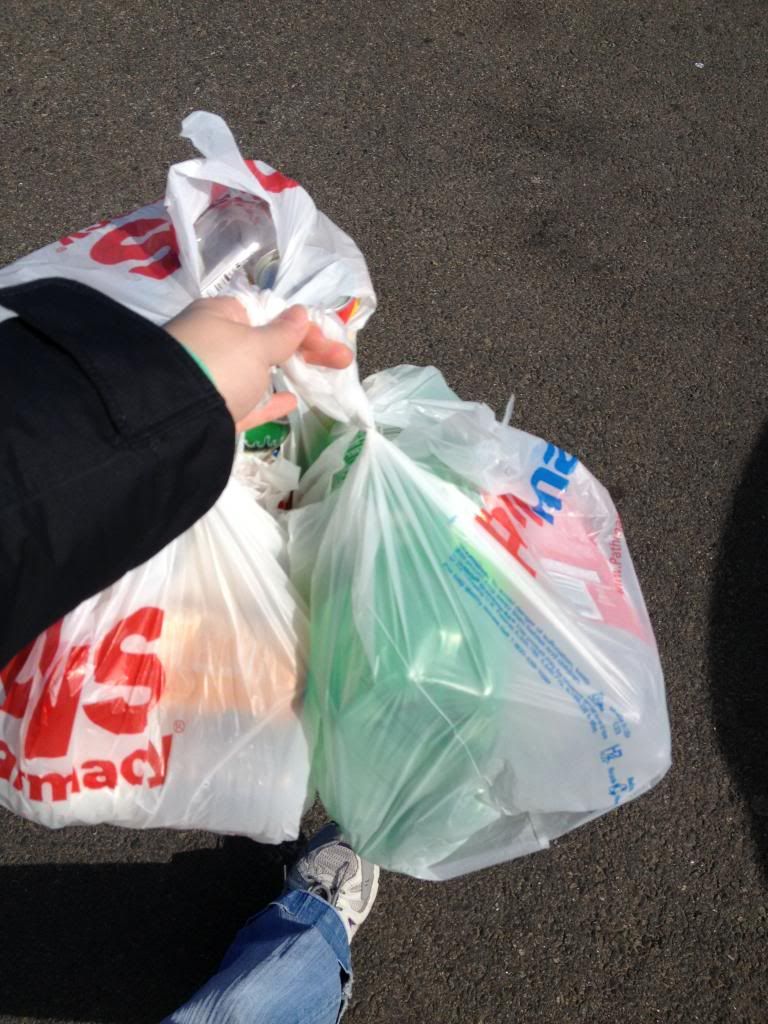 Though I know the CRV is added in the cost of the product, it's still nice to get the little coupon slip thereafter to use on your transaction.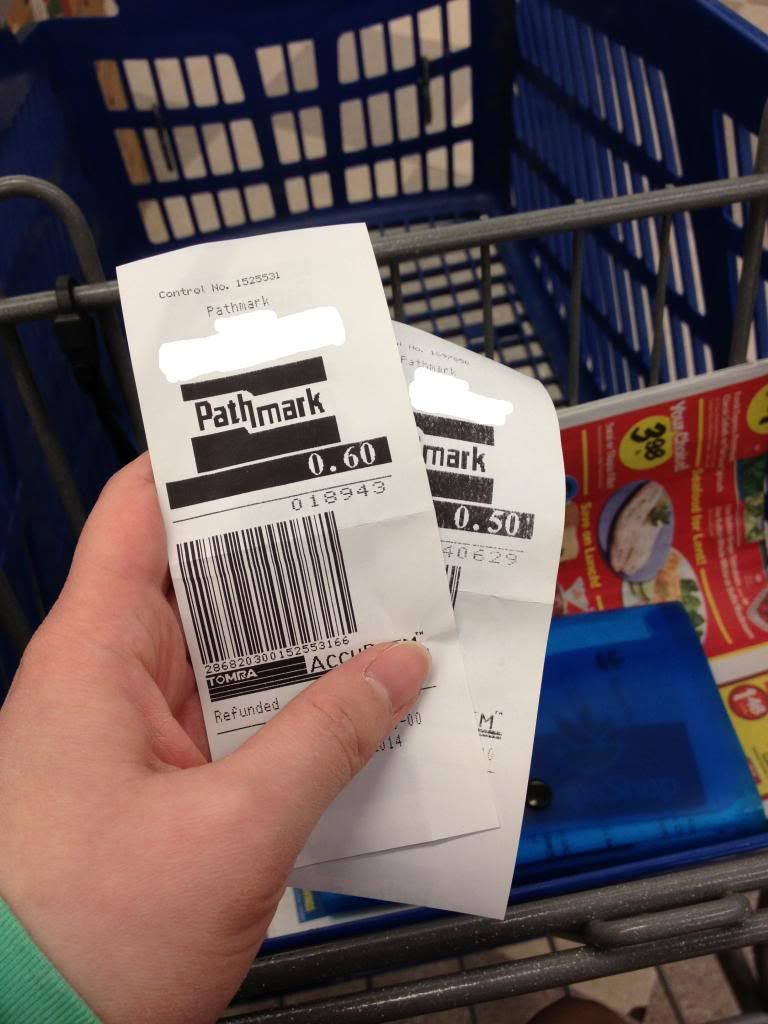 Of course, I completely forgot to take them out to use when I made my last purchase. I'll be happy to use the $1.50 or so (I recycled more afterwards and got 2 more slips) the next time I go to the supermarket.