Just a few things from the day:
1. Aren't these shirts the absolute cutest? Last week, my cousin Nikki gave them to Howard and me. She told us that she and her fiance Dan were in the mall and saw them and immediately thought of us! We immediately felt that we needed to wear them, so we booked another trip to Disney World!
I'm kidding. Haha, we didn't do that because we just came back from our last trip. My uncle was telling me today that because Howard and I are always posting pictures from our previous trips, it's difficult for them to know whether or not we're actually back in WDW or not, haha. We just like to relive the magic!
2. This morning when Howard and I were walking to the spot where my parents pick us up on the way to church, I saw that some flowers were starting to peek out of the ground in front of the senior living home. I got really excited about that because I L-O-V-E seeing flowers growing in nature! I'm just not the kind of girl who wants Howard to give me flowers, but I still get giddy seeing them in real life.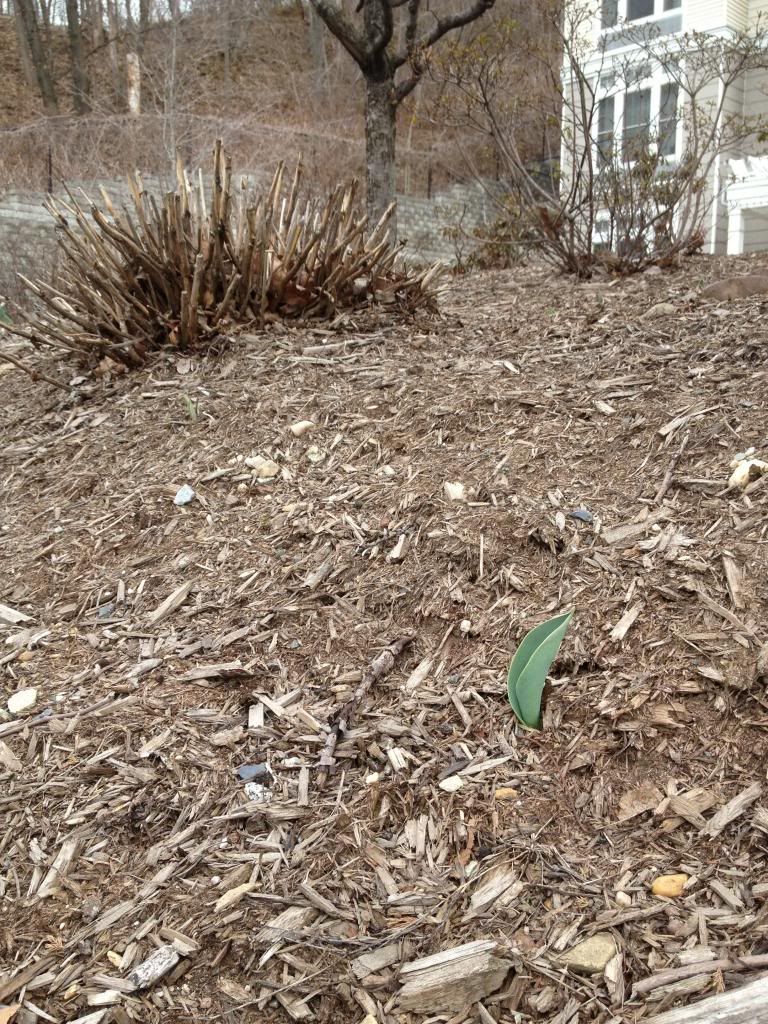 Back in college, I'd take the bus home after class and it would pass by this wooded area that would sometimes be littered. Despite the fact that it looked dull and lifeless there, daffodils would sprout out of the ground every year. I usually sat on the right side of the bus, so I had a perfect view of what I considered flowers to me from God.
3. Now that the weather is warming up a bit, Howard and I MUST get back to buying fruits and veggies in Chinatown because it's so much cheaper than the supermarket. We went to grab some fruit, and I also saw that the green beans and asparagus were much cheaper per pound than what I got at the store this past week. We had stopped checking out the produce because it was much too cold, but now I'm excited for all the fresh fruits and veggies that we can get and save more money!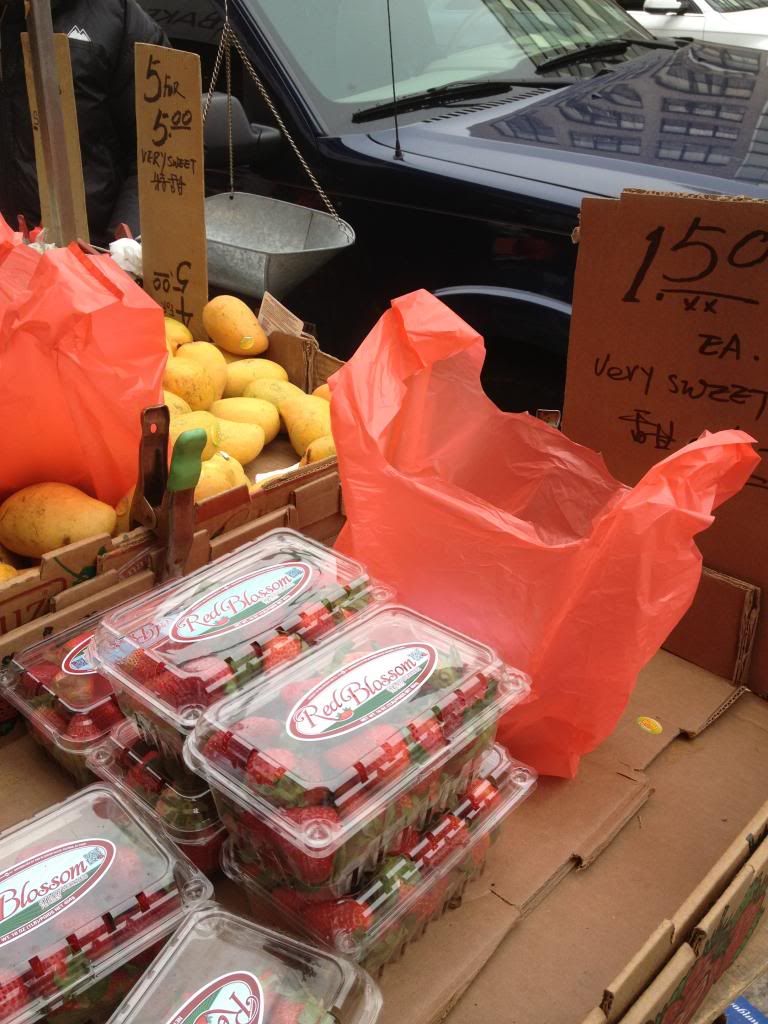 I'll still be getting some from the supermarkets though unless someone knows if you can get Brussels sprouts in Chinatown!
4. I mentioned it on Facebook, but one of my favorite foods as of late is hummus. In the past few days, I've been obsessing over raw carrots as well. As a kid, I've always enjoyed raw vegetables. My mom used to cut up carrot sticks for me to snack on, and any time she made broccoli or cauliflower for dinner, she'd leave a few for me before cooking them so I could crunch on them raw. Even when she was preparing Chinese vegetables, I'd ask, "Can you eat that raw?" Well, my amorous feelings towards hummus and carrots hit hit an all time level of deliciousness when I combined the two! Carrot sticks dipped in hummus? A match made in heaven!
As I was peeling a carrot for a late night snack before, I said to Howard that I now have something to add to my bucket list. I want to pull a carrot out of the ground! He did a quick Google search and found a farm in Connecticut that has a ton of other things to pick too including beets! Um, that's totally what I want to do before I'm 40 (I'd say 30, but I'm turning 30 in September and carrots are Dec/Jan according to the site). Here's hoping that maybe we can go to a closer farm in New Jersey this year for some sort of picking like peaches or strawberries. I think that'd be really fun. I remember going doing those things when I was a kid and distinctly remember eating a freshly picked peach straight from the tree and then on another trip, getting my Keds all red because of the strawberries on the ground.
5. Pretty excited that I was good this week in uploading my receipts to Receipt Hog and redeeming 2 offers on Ibotta (
my referral link
). I only use Ibotta if I just happen to buy the products that are on sale with coupons anyway. I don't purposely buy things that they have offers for since my goal is less out of pocket right away as opposed to getting paid later on. I got the Special K offers via Target (it made each box only $0.75), so now my total is $8.75. Just $1.25 more and I can cash out with an iTunes gift card!
Good night and I pray you all have a blessed week!