Since Michaels didn't have the regular chisel-tip Zig two-way glue pen that I normally use, I decided to get the big chunky one instead. It was almost twice the cost, but it has a lot more glue in it, of course.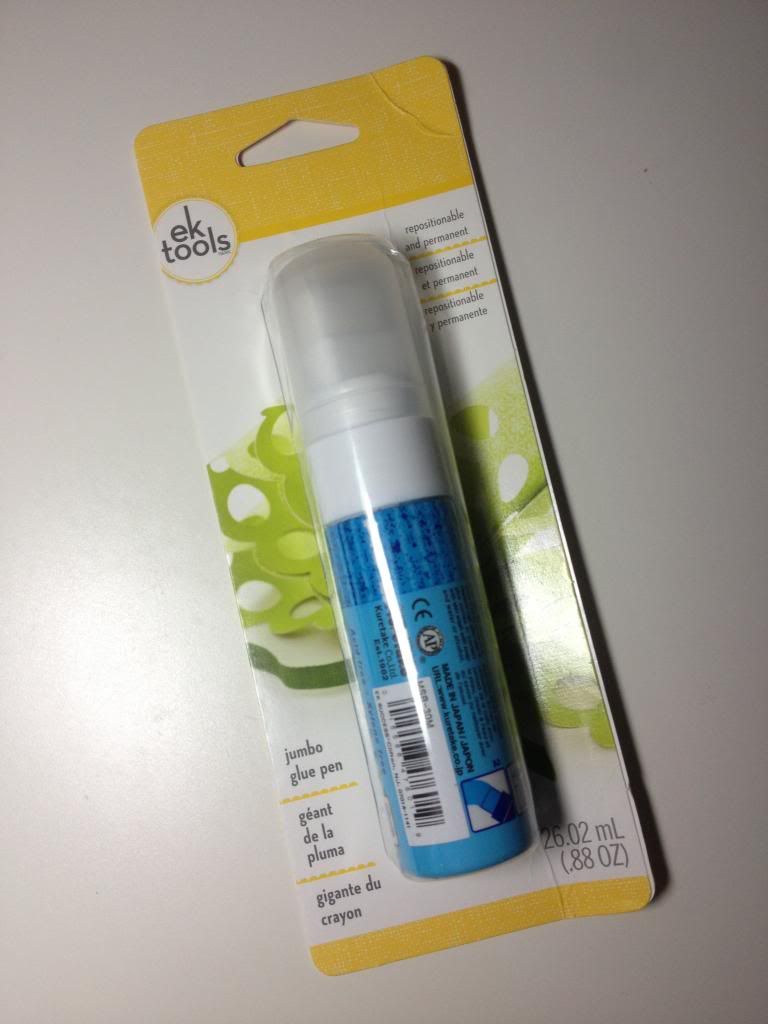 I figured it would work well for piecing together larger pieces of my Cricut cuts. Normally I use ATG for big sections, but I still prefer using Zig when I might need to slightly adjust where I glue the pieces together since there's a bit of wiggle room for movement. I will still need to get the small chisel tip for the itty-bitty pieces though.
The best part about starting a new Zig glue pen is pressing the white tip down on the paper a few times and waiting for the blue glue to come down. Because the applicator is so large, there was plenty of time for me to capture a picture of the tip before the entire thing turned blue. These little crafty things definitely entertain me!