One of the greatest things about Pinterest is being able to pin fabulous cards that really grab my eye so that I can use them as inspiration when I need it. The card I made here was from last year's bake sale at church. I scraplifted this from
Crafting with Katie
. If you click on the link, you will see that I didn't change anything with this card other than the paper and the sentiment. I think Katie's card was just perfect!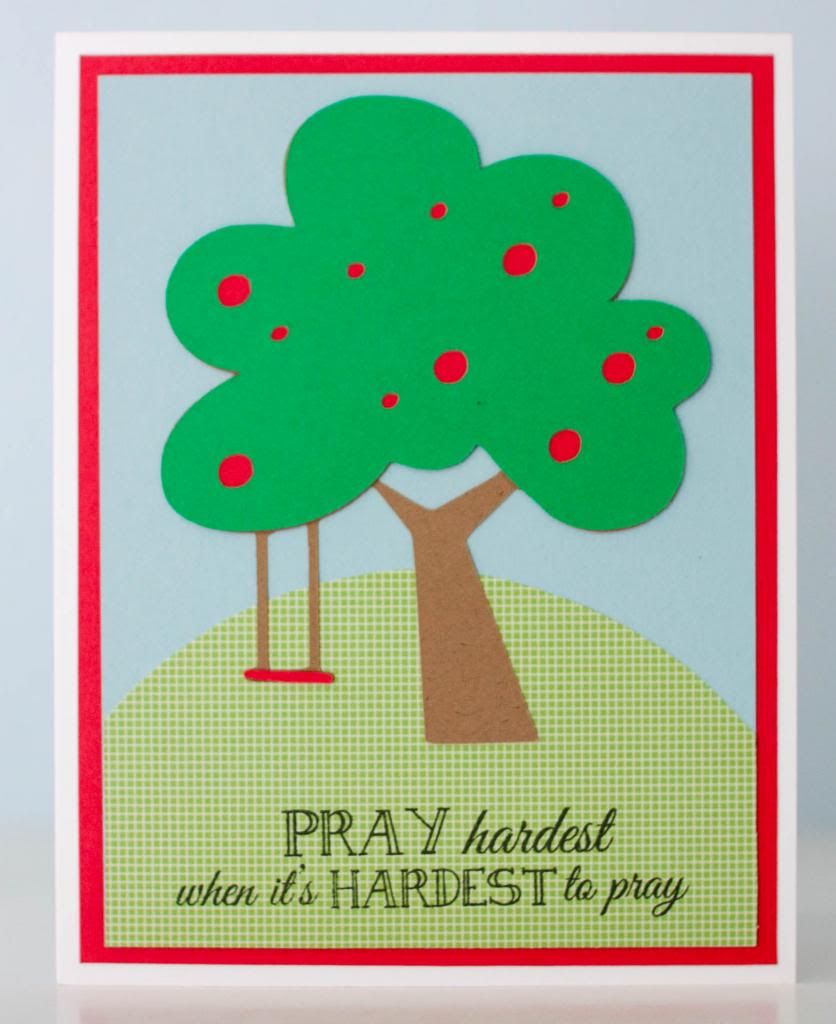 The cut is from the "Just Because" Cricut cartridge. I love the simplicity of the cut, so I wanted to include some sort of patterned paper on it so that's why I used the checkered paper for the hill. I used the lid of a container to trace the hill and cut it out by hand and trimmed the edges to make sure it fit on the blue layer.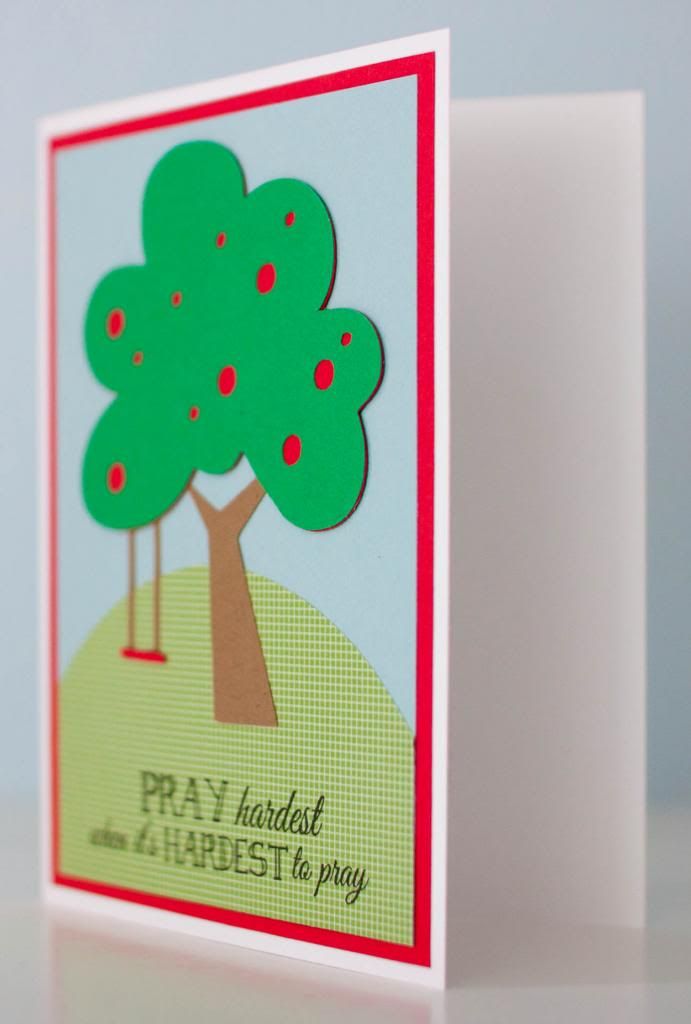 The sentiment is from Pink by Design's set called "Pray." It's the second set they made with Christian sentiments, and I just absolutely love having it especially for the church bake sales. The woman who purchased this bought the entire set of 6 so that the visitation committee could use them. I'm glad that they will be used to cheer people up! Thanks for making the original card, Katie!