A few weeks ago, I decided to introduce Howard to something that most kids have had as part of their childhood: mini English muffin pizzas! I happened to have one more jar of Classico pizza sauce in the pantry. This time it was the Traditional version as opposed to the Fire Roasted version that we didn't like as much. I also had gotten a free bag of Stop & Shop cheese because I purchased other items, so I chose the pizza blend that had mozzarella and cheddar in it. I think that worked out SO much better than just having all mozzarella. I sliced up some white mushrooms I had in the fridge to put on top. You can tell that the ones at the bottom of the picture are mine and the ones for Howard are on top based on the amount of mushroom!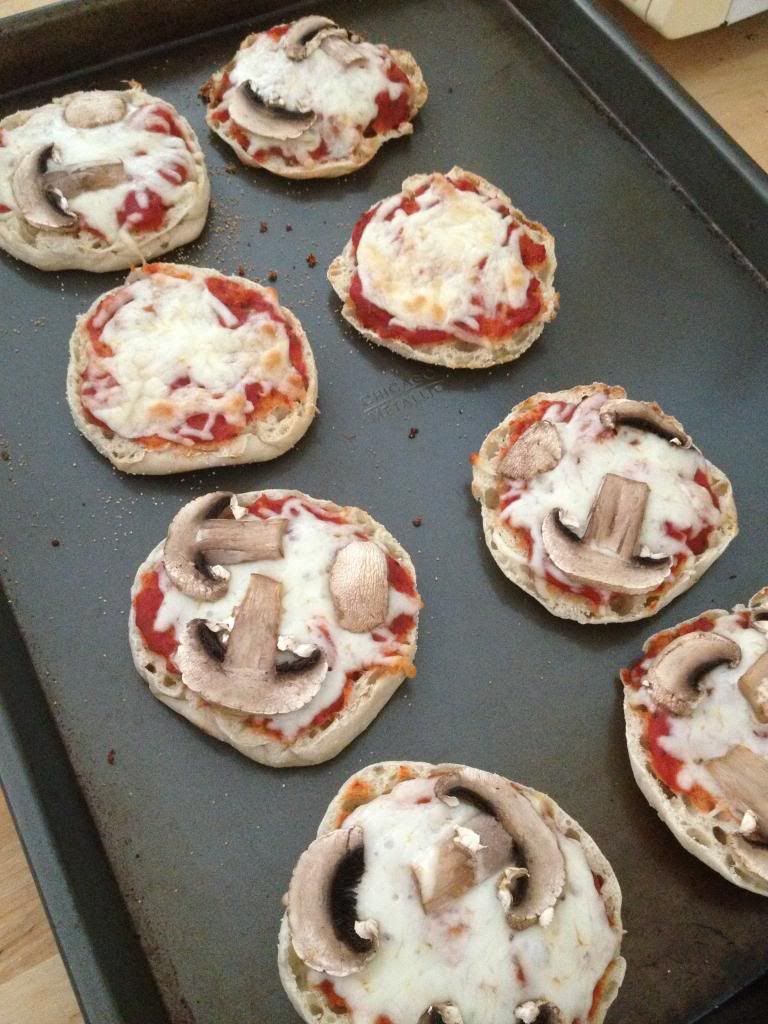 Of course, all the ingredients must be placed on Thomas's English muffins! There are some things where you do really need the brand name. I tried the store brand once, and they were thick and chewy without the nooks and crannies. It also just didn't get the same amount of crispiness. I followed the baking directions on the
website
, and after a quick 10 minutes, our simple Saturday lunch was ready. It definitely brought back so many memories of being a kid and my mom making them for my older brother and me.