I haven't had much of an appetite since Sunday night for some reason. Even though my stomach feels empty and I force myself to eat, I haven't been looking forward to it, which is odd since typically it's so exciting to me, haha. Well, today in the early afternoon, I started feeling a craving for a specific item. I asked Howard if he could bring it home for me, and being the wonderful husband that he is, he went to after work to pick up food from Potbelly Sandwich Shop!
A few months ago, he had brought back the Mediterranean sandwich for me, which is listed on the website as follows: Zippy Hummus, Feta, Artichoke Hearts, Crispy Cukes and Roasted Red Peppers. I really wanted that one particular sandwich today. Here it is with lettuce, tomato, and onion as well. It has a nice kick to it without being really spicy.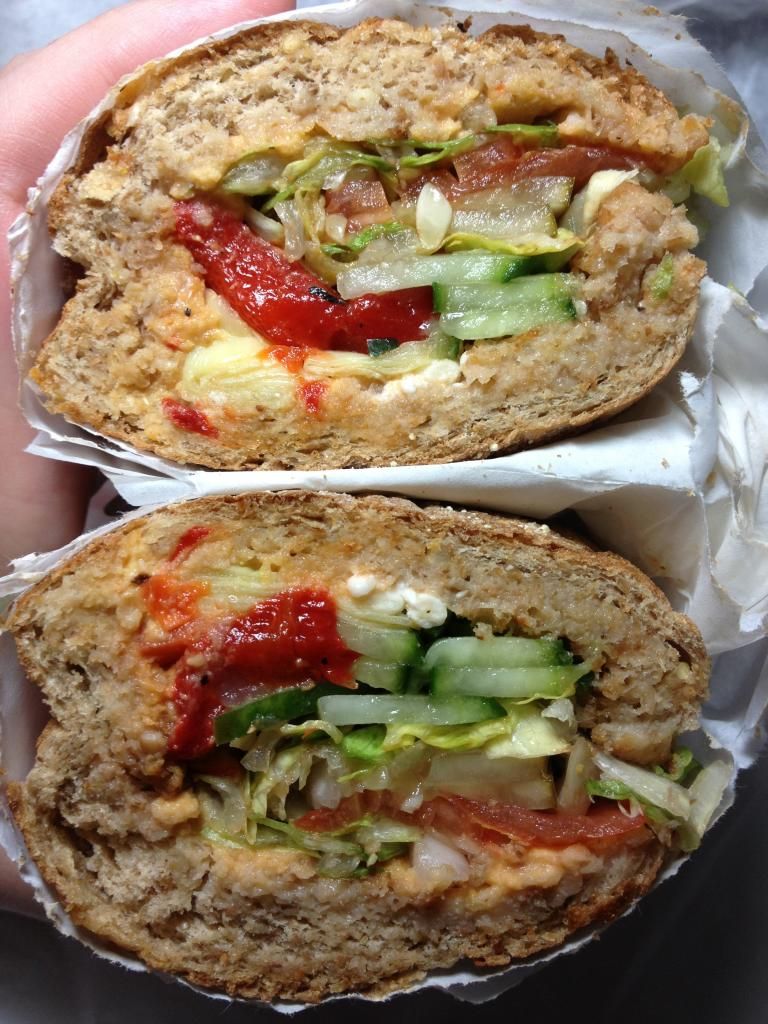 As I browsed the menu, I also saw that they had potato salad. I have had a strange hankering for deli-style potato salad as well even though my mom's mayo-based potato salad and my Aunt Kathryn's German potato salad are much better. But this was something I just really wanted, and it was definitely much better than the kind you get at a local deli. The sandwich was quite filling, so I took a bite of it and then put it in the fridge to eat about two hours later.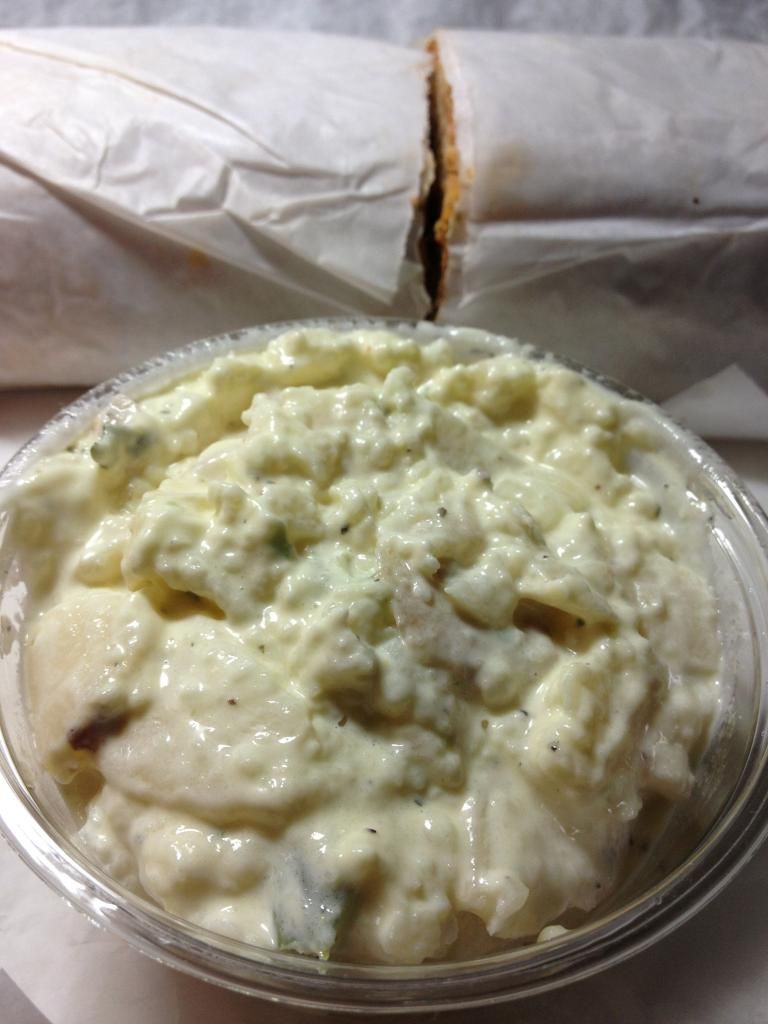 Thanks, hubs, for the yummy food! I posted on my Facebook status that even though I had a craving, it was just a regular ol' craving. It's the same kind regular ol' people get on a regular ol' day! So no, I'm not pregnant. I just really wanted a good veggie sandwich!