Yay for freebies in the mail! The latest PinchMe box came today with all the items I chose. Getting the shampoo samples in the package isn't too big of a deal, but I like that they put all 3 Garnier samples in each box. I like that I can try the exfoliator without having to purchase it. I'm loving the St. Ives scrubs lately (the pink grapefruit one and the green tea one!), and know I won't buy the Neutrogena pink grapefruit anymore because it's so drying. If I had the opportunity to try St. Ives sooner, I might not have bought the Neutrogena scrubs all those times.
The Tom's deodorant is a nice full-size, and it'll be nice to try that too. I used to use Secret when I was younger before I tried Dove and loved it so much more. This will also give me the opportunity to test out a new brand especially one that seems to be better for you with nothing artificial in it according to the packaging.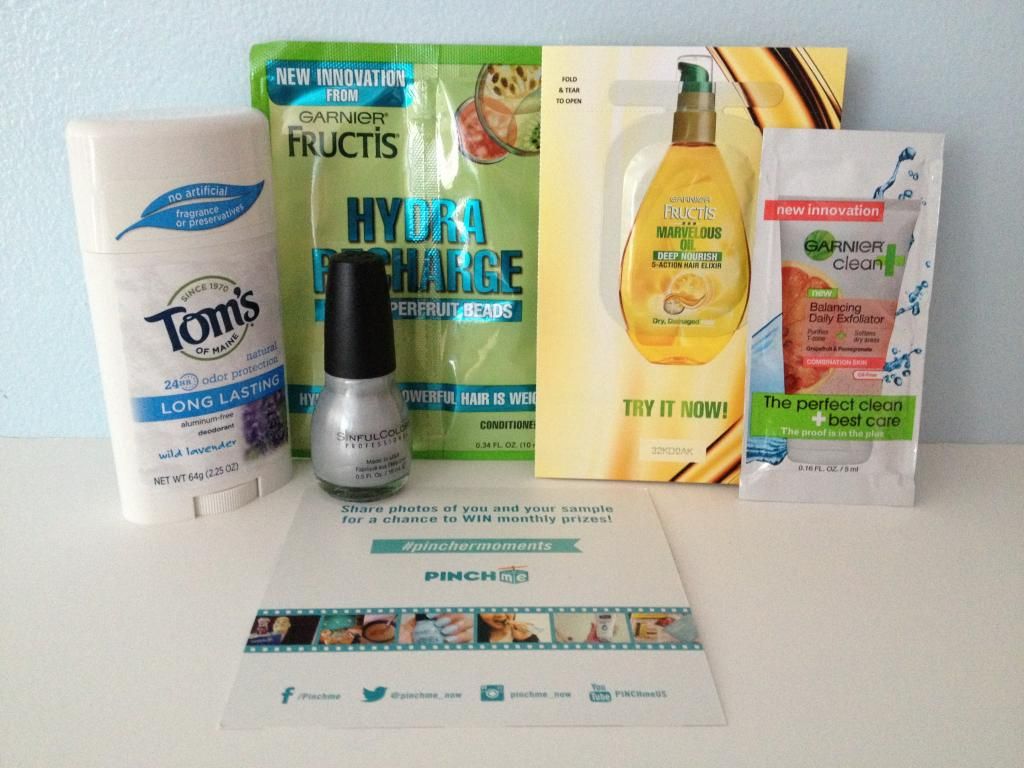 Of course, the thing I'm most excited about is the Sinful Colors nail polish! I've mentioned before that the formula is usually a little thinner than what I like, but I'm not one to pass up free polish especially in colors I don't already have. Strangely, I really should only have 3 from PinchMe. The third one was in my box even though I only had the option to pick the Skinny Girl bar, which was amazingly tasty by the way. I have no problems with the random bottle in the box!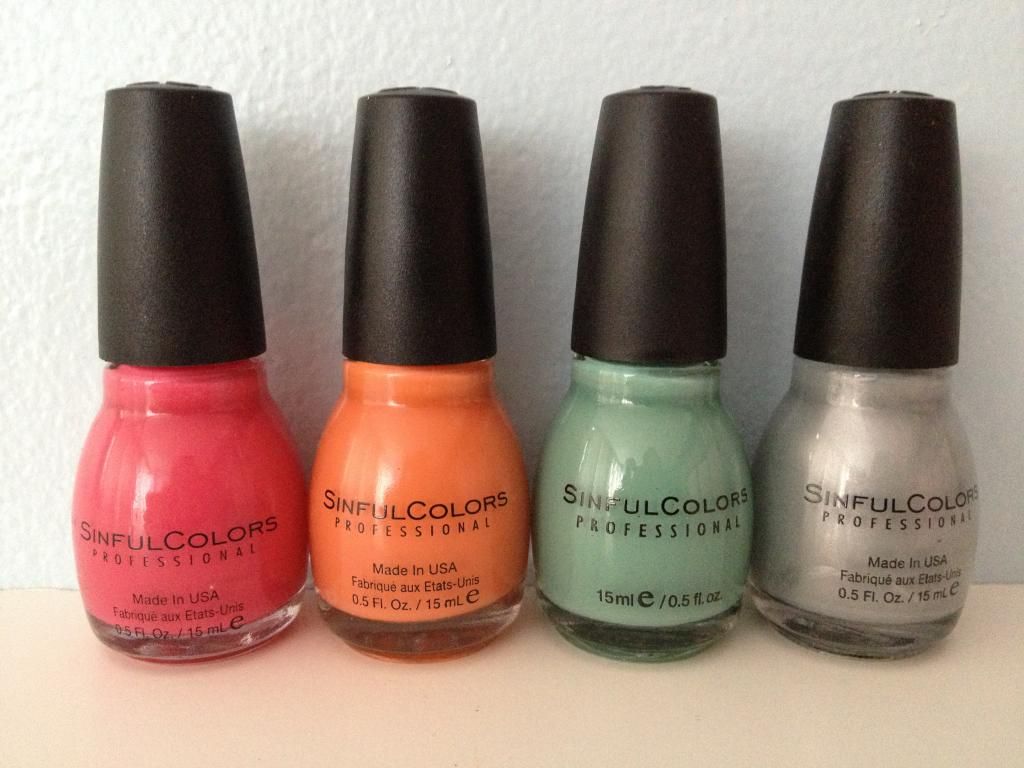 So far I've only used Ablaze, but I will use the others also when I'm in the mood. I don't think I've ever worn an orange color before. The most recent one I chose was Tantalize because I don't have any silvery gray. We'll see how it looks on my skin tone.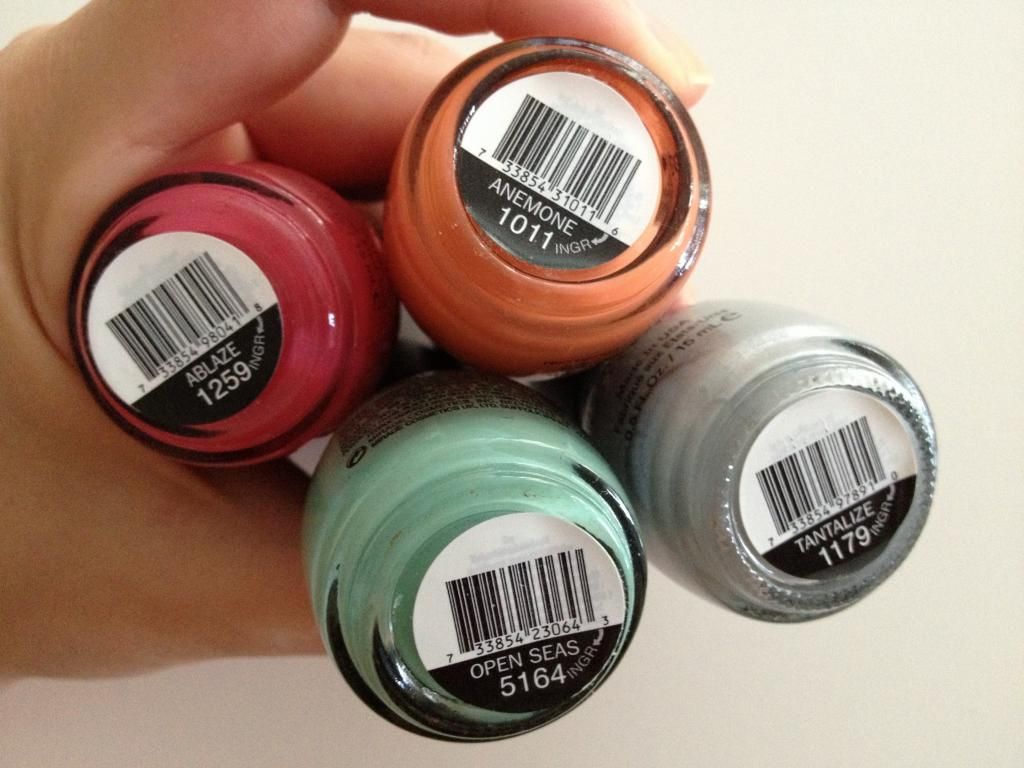 It's so much fun getting stuff in the mail! Speaking of getting stuff in the mail, I really have to get better with mailing cards out to people just to say hello or that I'm missing them. Hopefully, I can make a bunch of cards that are fairly simple so that I can have them throughout the year. Okay, gonna get on that instead of continuing this nail polish chatter!