Wow, it's already Friday, so how about an edition of Friday Favorites?
Favorite #1: Yankee Candle Votive Samplers
It's easy to see that I'm a huge fan of Bath & Body Works based on how many times I've posted about candles on this blog. I mean, I even wrote about my 6 new candles yesterday! When I was first starting out, i didn't know whether I should go for BBW only or branch out into Yankee Candle as well. Basically, BBW candles are actually cheaper with the sales. However, Yankee supposedly burns longer, so the price is supposed to be better in that regard. Unfortunately, the scents aren't as nice as BBW candles, in my opinion. Yankee candles are sharper and don't seem as smooth, so I never felt the need to buy their jars or tumblers. Their votives, on the other hand, are definitely enjoyable!

I wanted to have more options of scents. Plus, using a 3-wick candle means you need to make sure you have enough time to let the wax completely pool to the edge of the glass. Sometimes I just want to light a candle at night before bed, but I don't know that I will have an hour to let the wax pool correctly. These votive samplers are the best for that. I ordered a bunch of these when they had their $1 sale because I was able to get free shipping, and I still had money in a Paypal account from a large card order. I also purchased two of the votive holders. I burned part of two of them and really liked that I could get a quick scent.
The ones in the picture above are a few I picked up at Yankee Candle's semi-annual sale a little over a month ago. They had a selection of votives for just $0.50. I would suggest buying them then, but there aren't as many choices as you'd probably like. Even when I was choosing $1 ones online during the sale, they would run out because I have a tendency to add things to my cart and just wait (sometimes I just like picking things out, and I end up not buying at all!).
I'm super excited to have these especially when it's a bit cooler in September. I'd still recommend BBW candles over Yankee, but I'm at that stage right now where ANY candles intrigue me!
Favorite #2: Tums Ultra Strength 1000 in Peppermint
Oh, the "joys" of having acid reflux, Barrett's Esophagus, and no gallbladder! I'm pretty good at knowing how to avoid major heartburn because I try to avoid things that are really acidic. I also know that it's better not to have acidic things late at night. In fact, yesterday Howard and I shared two peaches after he got home from work before I even started making dinner, and I felt fine! It was much more enjoyable knowing that I wouldn't be uncomfortable later.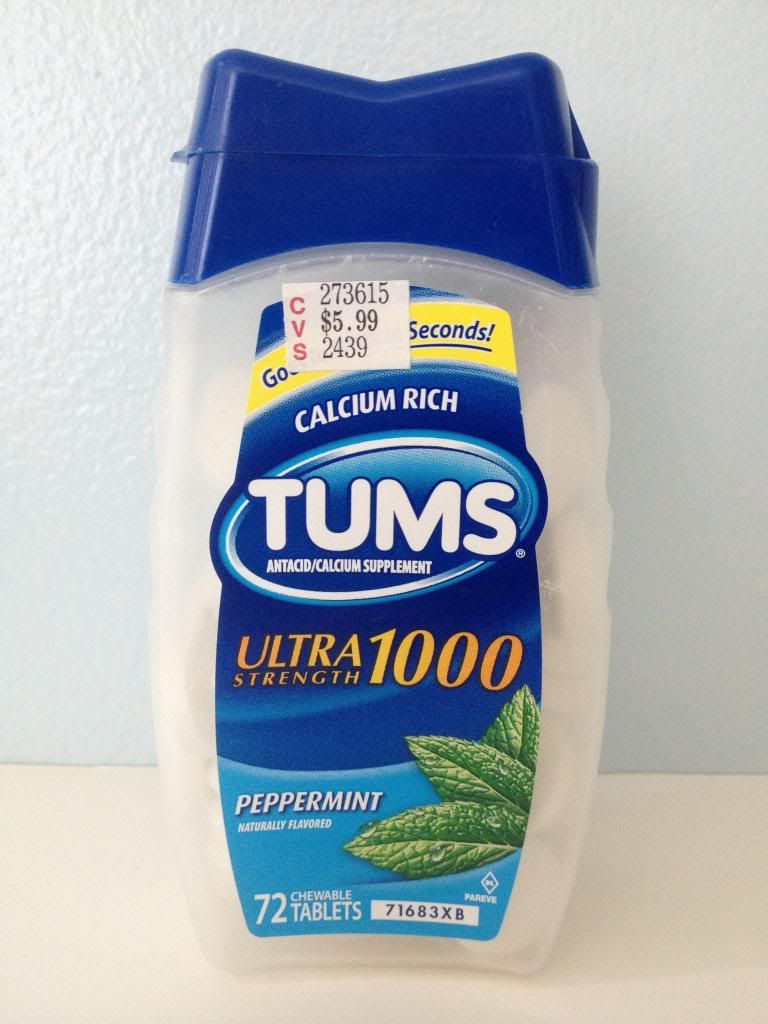 Even though I try to avoid things that are extremely acidic or fried or spicy, there are times I just really love a big bowl of pasta covered in tomato sauce! I also like things with a slight kick in them. Plus, anything that has noticeable fat or oil or butter in it can make me sick. Instead of waiting for any symptoms to hit me, I've learned to pop a Tums in my mouth after I finish dinner so it can start neutralizing acids right away. Silly me has been taking the Tums 750 before I realized that there was a difference in strength! I think I bought this more so because it was peppermint, which I know helps with nausea. When I took that first tablet and had it work so quickly, I was so impressed! It's peppermint Tums 1000 from now on!
Favorite #3: Pop-Tarts
Remember when Pillsbury Toaster Strudel first came out, and their commercials were always about how they were so much better than other breakfast pastries (ahem, Pop-Tarts)? I was definitely a huge fan of Toaster Strudels because they were warm, and I liked being able to control how much frosting I'd put on top because I didn't like things to be too sweet. In the more recent months, Howard and I have been enjoying Pop-Tarts!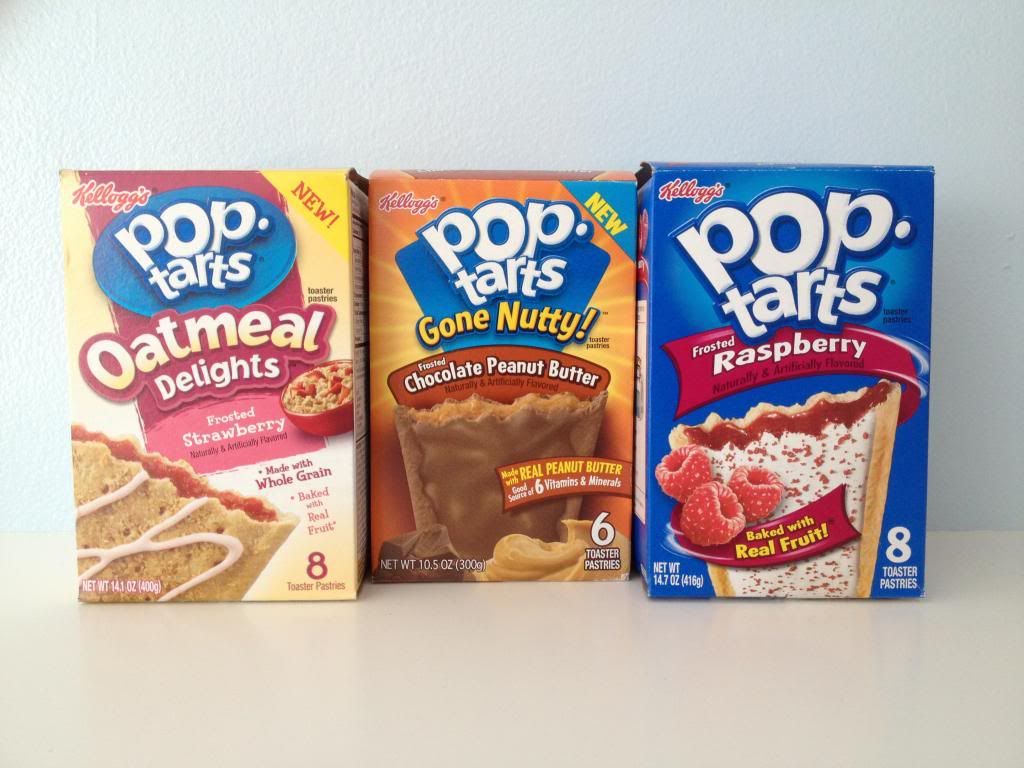 Considering our extremely small refrigerator, I have to say that it's quite awesome not having to keep Toaster Strudels in the freezer since we just keep the Pop-Tarts on our counter. It's also really awesome that I can pay next to nothing for Pop-Tarts since I'm part of Kellogg's Family Rewards, which means I input codes from Kellogg's products and trade them in for products or coupons! I was able to get $0.75 coupons that double at my grocery stores, so I can get each box for about $0.16 when it's on sale 3 for $5. Um, yes please! Just pop them in the toaster for a quick warming, and then it's done! It's not pictured here, but the chocolate chip one is really yummy. I like that there are so many varieties these days compared to when I was a kid.
And as always, Friday nights are the best because my husband doesn't have to go to work the next day! Here's hoping I can sleep tonight because I barely got any sleep last night.