My mom requested a birthday card with a cow on it. It was for the brother of the boy for whom she was the paraprofessional this past year. He apparently has a thing for cows, so it's reasons like this that make it extra fun to have a Cricut because it might be a little bit more difficult to find a cow birthday card.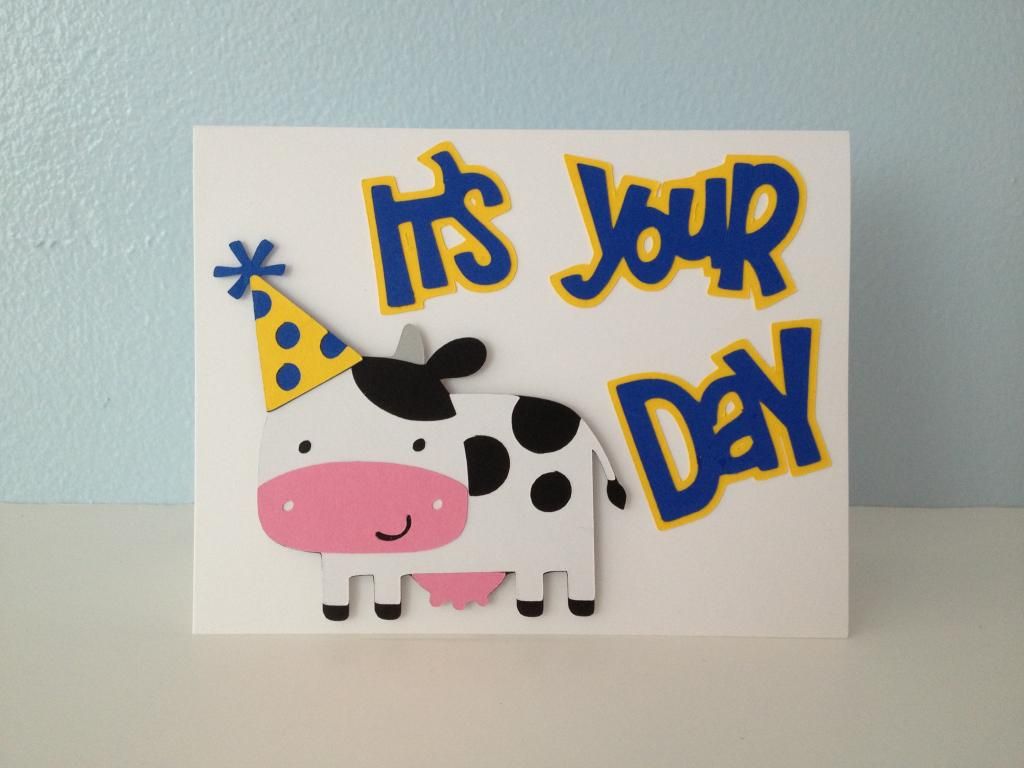 The cow was cut from "Create a Critter" at 2.5 inches. The party hat was from the same cartridge but a different page and was cut at 3 in. I know it seems strange because you'd think the hat would be larger than the cow, but it's all relative to the main image on the page. The sentiment was from the "Stamping" cartridge, and I used the shadow feature for the yellow just to help it pop off the card a bit.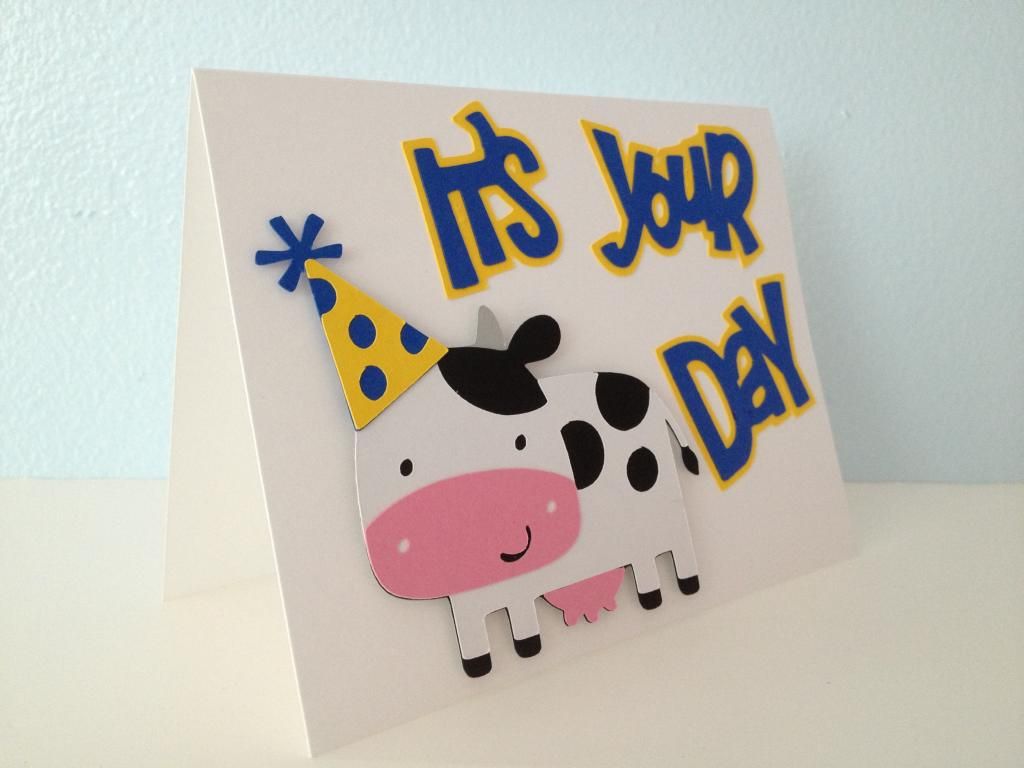 Though the card isn't fancy because I chose not to use layers or use any other tools, I think it'll work for a boy who's going to 1st grade. By the way, I apologize for the quality of the photos! I took them really quickly on my iPhone the day I was going to give it to my mom, so I didn't have the chance to ask Howard to take a picture of it for me.