This past Saturday when Howard and I went to the zoo, we saw that there were actually 2 bald eagles there! They were rescued after serious injuries, and the sign stated they wouldn't be able to survive in the wild because they are unable to fly now. One of them is also blind in one eye. Well, we stood there for quite some time admiring the eagles because they're so majestic and rather large! It was also rather funny when we were standing there watching them because a girl came by and said, "Look, Daddy! It's America!" I'm pretty sure she was joking, but she continued to call them "America/Americas." It has become a joke for the two of us now.
Howard posted one of the pictures he snagged on Instagram/Facebook a few days ago, and his cousin Olivia who lives in Canada commented on it. I felt that the whole exchange was clearly very appropriate for July 4th!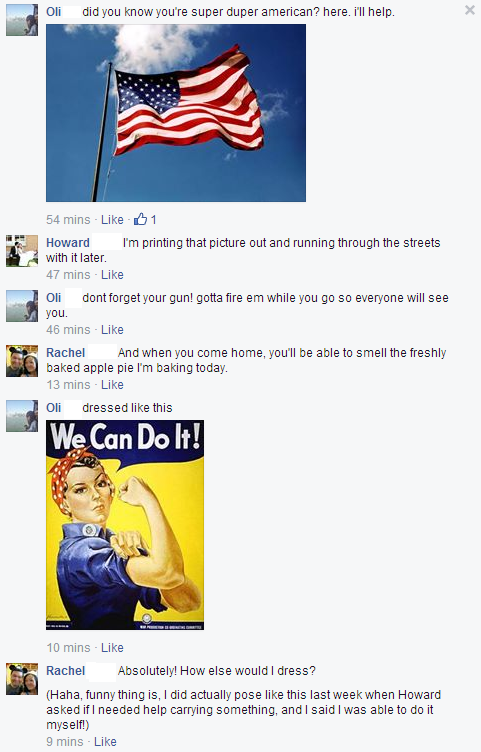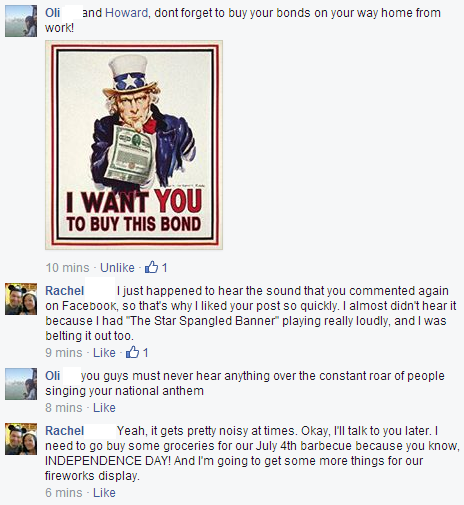 I hope you all had a great day! Have a fabulous weekend!