Yesterday I had a craving for a specific food item, but today I have a sudden craving to do a puzzle! I was browsing the endcaps at Target to search for clearance toys. I've gotten in the habit of checking clearance areas so that I can pick things up to use for gifts without having to spend an arm and a leg. I spotted these puzzles that weren't on clearance or anything, but I was definitely intrigued by these Disney lenticular puzzles.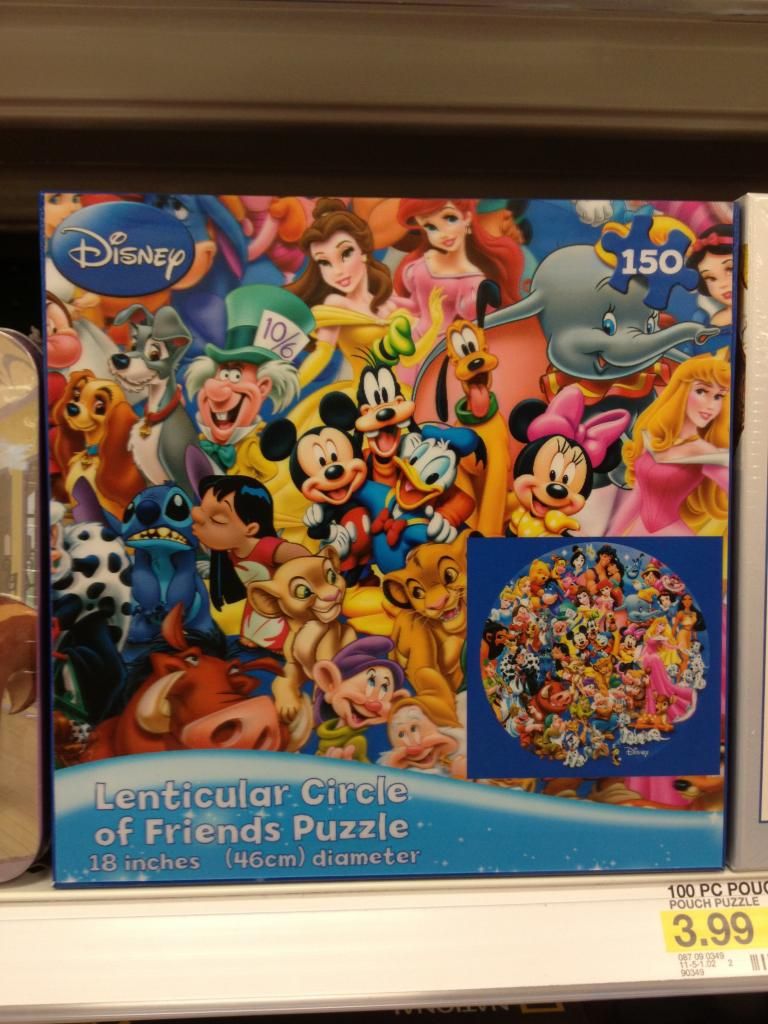 Don't mind the fuzziness of the villains one as I took a picture of the back of the box that showed the lenticular image.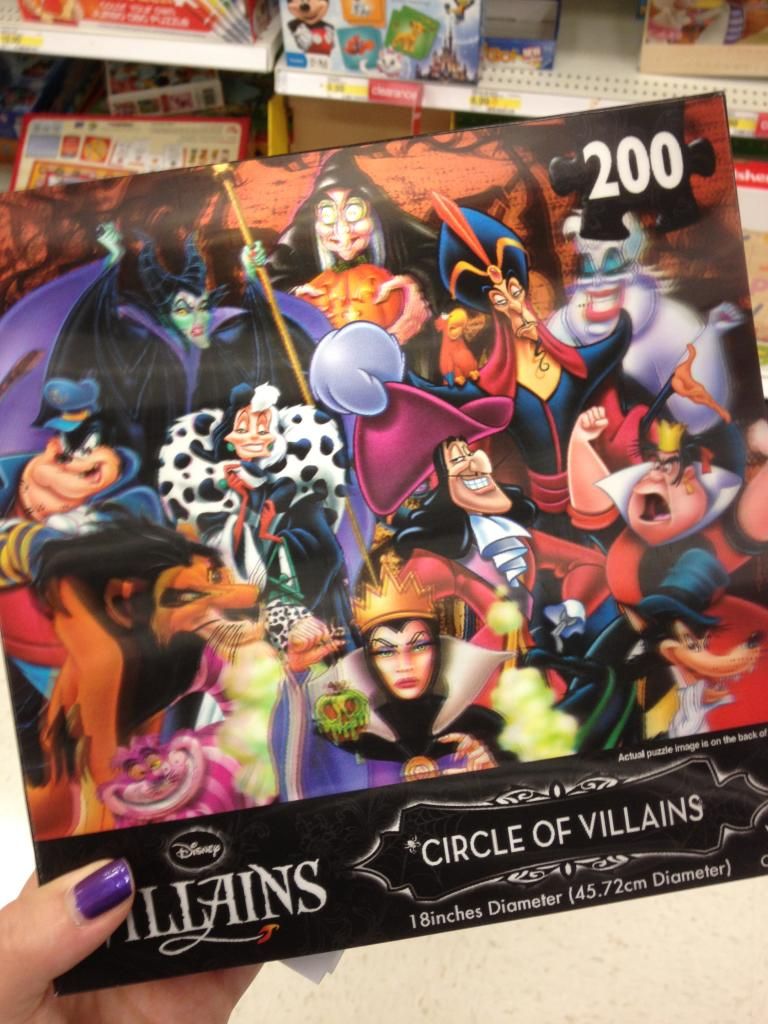 I used to do puzzles with my mom when I was growing up, and we used to do them even when Matt was a kid too. We'd always do the edges of the image first and then work inwards. My 3 favorites are actually 500 piece puzzles from the dollar store. Howard and I did a few of them too when we were dating. We have a Disney one now from Once Upon a Toy in Downtown Disney that I think I might just have to take out to do because it seems like it'll be so therapeutic. Anyone else enjoy puzzles like I do?