In the past, I used to think that it didn't matter what season it was when choosing a nail polish. I still don't think it's that important, but I really do enjoy the fact that bright colors really work for warmer weather especially since I wear flip-flops in the summer. This is the color that I had on my fingers and toes during our church summer retreat.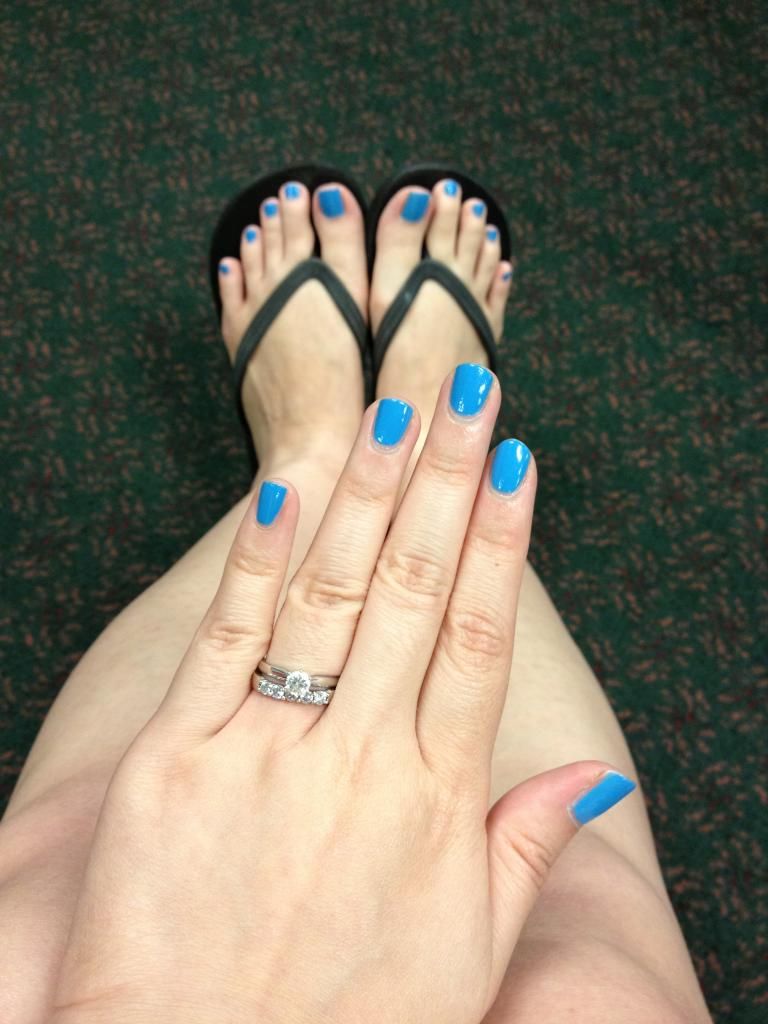 It's the Revlon Colorstay in "Coastal Surf (170)." It was pretty easy to apply. I do think I've used it before in the past when I first got it at CVS. It does have a flat brush, so it doesn't take as long to cover the nail. Plus, the polish is a good consistency so I don't have to worry about it running the way I do when I use my free Sinful Colors polishes. I took the photo with the bottle after retreat, so if you actually look at it closely, I have cracks and tip wear, but it's nice that even though it cracked quite a lot, it wasn't flaking off.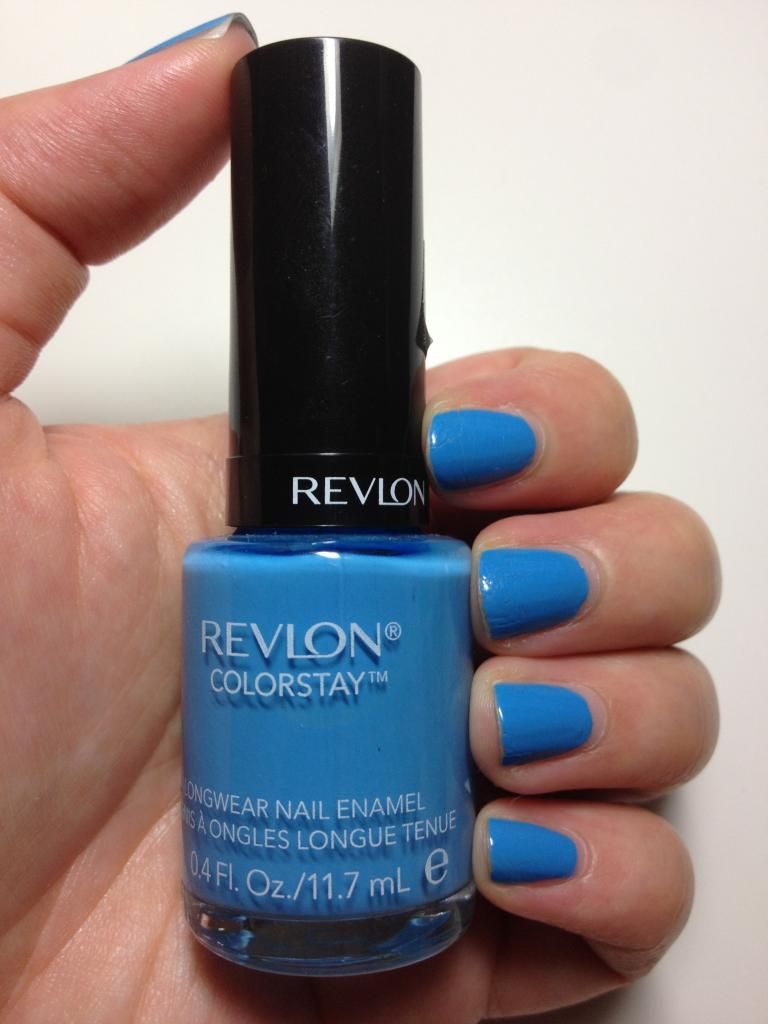 When I change my nail color, I like to use one that's completely different. Typically, I'd go to a pink or something like that, but I was feeling purple. I also really wanted to use a Sally Hansen one since for me, they apply so easily. This is Sally Hansen Xtreme Wear in "Deep Purple (170)." Haha, I just realized both of these polishes are 170!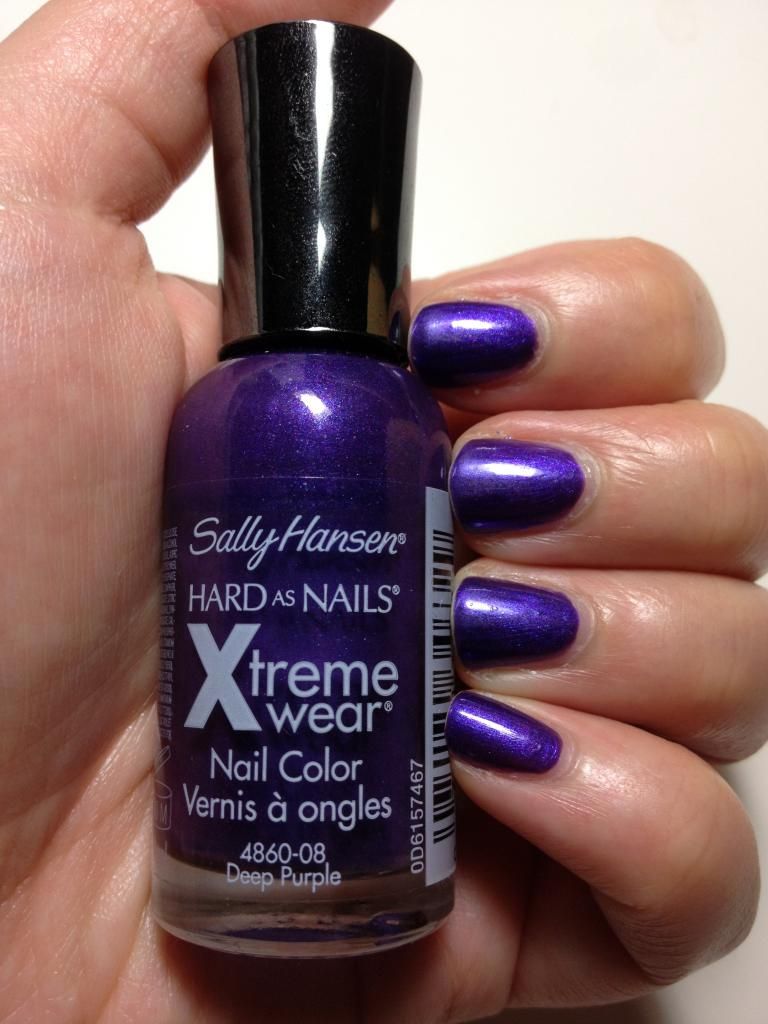 Though the bottle looks full, it's actually about a quarter empty. This is one of the first nail polishes I bought when I initially went to CVS in search of colors! I purchased a bunch of Sally Hansen ones with an ExtraBucks deal even before I started couponing, so I actually used this one quite a few times. Though it's not seen in the photo, there's actually really fine blue shimmer in it. The first coat was a little patchy on some nails, but the second coat evened it out. I think mine got a little thicker because I didn't put the cap on as tightly, but I was still able to work with it.
Personally, I don't need to have a perfect manicure. As long as the color stays on for almost a week without noticeable chipping, I'm fine. Nail polish is the only way that I "accessorize" since I don't wear jewelry, and it does make me feel happy when I see the colors!