If you've been following my blog, you may remember the teddy bear wedding card that I made for my cousin Jason's wedding. Before the wedding, the girls attended a bridal shower for Lisa, which meant I had to make an engagement card for my mom to give and for me to give. I was so excited to use the proposal cut from the Sweethearts Cricut cartridge, but when I showed it to my mom, she said that she wanted something a bit more basic. When I asked her what specifically she wanted, she told me flowers. Haha, that's why I bought all those flower stamps two weeks ago at Joann! I guess it makes sense because it's not as easy giving the cutesy kinds of cards when she's the aunt. I think when I'm an aunt, I'll still give the cutesy ones even to the guys in my life. Haha, that's just how I work.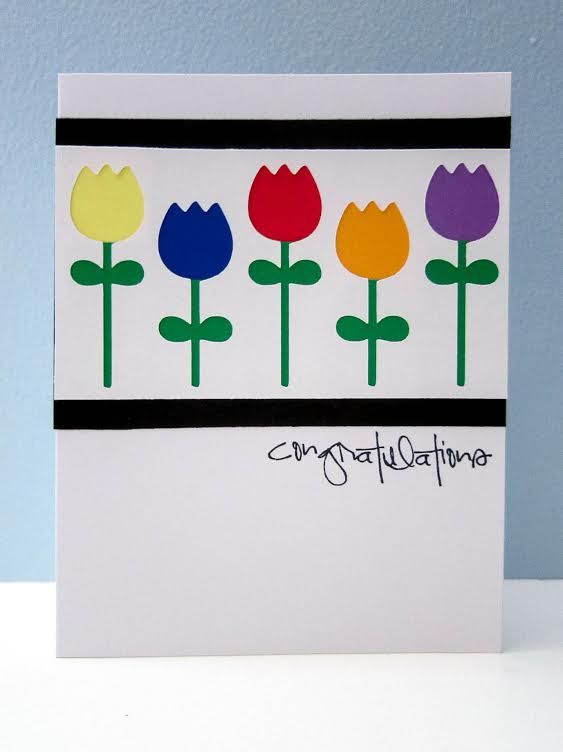 Anyway, it's been quite a while since I made this, so I actually can't remember where I got the tulip image. I had five of them cut out on a piece of paper and then put cardstock behind it before layering it with the black. There was nothing popping up like on the majority of my cards, but I like how the cuts looked with the colors behind it.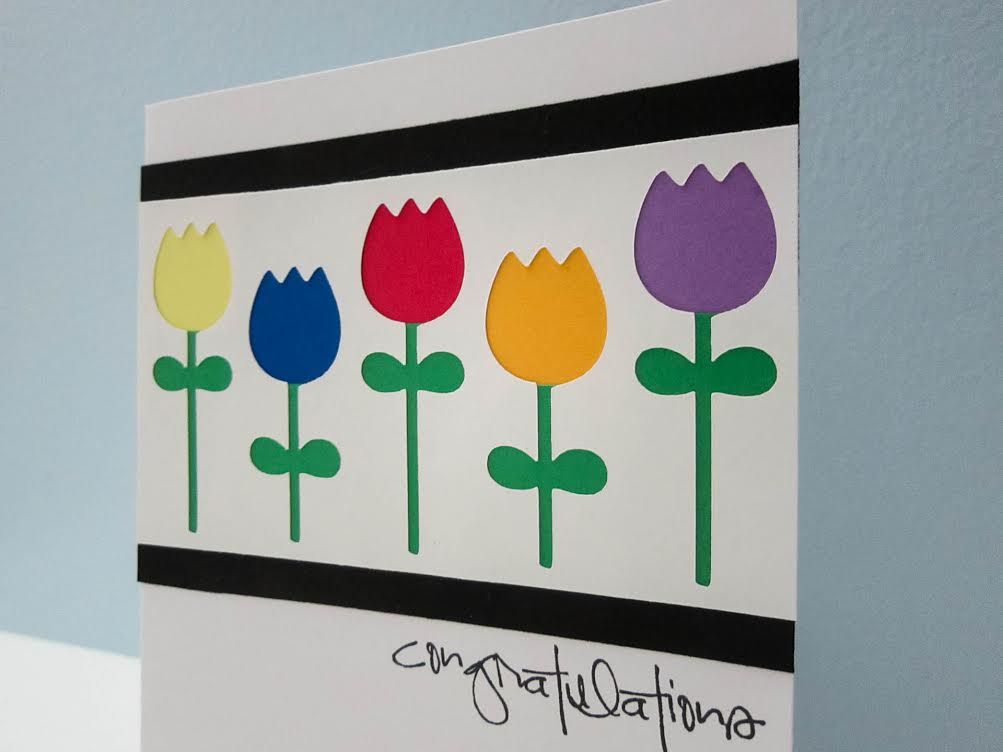 The sentiment is from Pink by Design's set "Scripted Year." Basically, whenever I have to put "congratulations" on a card, that's the one I always use! I have a lot of punny sentiments for a variety of occasions, but the basics are always used the most, so I stick to the same ones over and over again. When I showed my mom, she was rather pleased! Yay! It's funny to think that my mom was my first customer since she had me make cards for special occasions when I was a kid. Despite getting all the new technology, she still likes it clean, simple, and usually floral!