In the past few months, I've signed up for so many freebies that I get really excited when Howard comes home and brings the mail upstairs. I've gotten free personal care items like makeup, deodorant, and razors as well as free household supplies like Lysol wipes and detergent packets. The ones that are sometimes more fun are the food samples like chocolate, cereal, and chips because you know how much I love food! Whatever it is, it's exciting to get something with my name on it that I get to open. Maria von Trapp was entirely right in listing "brown paper packages tied up with string" as one of her favorite things because it's definitely a favorite of mine!
Our most recent superbly thrilling item we got in the mail was DISNEY MAIL! Disney mail is incredibly exciting. When we had our annual passes during our honeymoon year, we both got the Mickey Monitor. Offers to return also put a smile on my face although I do also have a little bit of a disappointed expression because we know we can't make a visit back. As huge fans of WDW as our repeated vacation spot, getting Disney mail can be such an uplifter after a day of work.
Well, want to know what made us jump around last week? We got our customized Magic Bands! Yes, we are going back!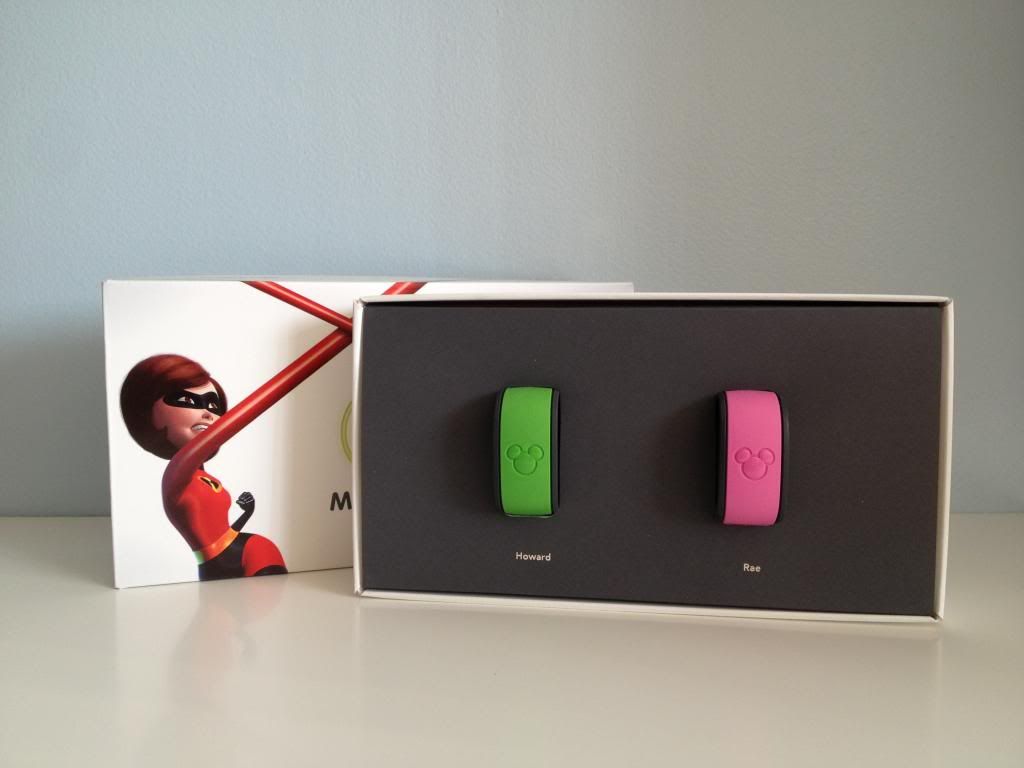 I held back from posting it on Facebook and Instagram because I didn't want to read the "You're going back again?" comments that people might leave. I did, however, share my excitement on the FB page of my Disney friends because they share the same sentiments as we do! This was such a randomly planned trip; it really did just come out of nowhere.
We actually were planning on going with my cousins Danielle and Nikki last year, but we decided against it because of financial reasons at the time. As the window for this year opened up, we considered it again, but financial issues are still present because we're adults with other responsibilities! I'm not currently working, Danielle is saving money to release an EP, and Nikki is getting married this year! It didn't seem possible for us to go back unless Howard and I made another trip with my parents. But then hubs got a JetBlue email about inexpensive flights that could actually be covered by his points! We already have our "no expiration" tickets, so no money would be spent on that. The only issue would be the cost of the resort.
We quickly browsed the prices of Art of Animation and Pop Century because they are both value resorts. Then we did something unusual. I decided to contact my DISboards friend Jennifer because she is a travel agent for WDW. I figured if we were going to book anything, we might as well do it through her so that she could benefit. She sent us information back that showed there was a percent off deal at Pop that we could snag, and after a few days of thinking it over, we jumped on it! It's close enough to Howard's birthday for us to consider it his birthday trip!
This will be a trip of new experience for us since it'll be off peak season when we're typically used to President's Week, Easter break, and Christmas! It'll also be nice because our last trip with my parents and brother was in June, and we had to find ways to stay cool. I'm hoping that this trip won't be as cold as our FREEZING Christmas 2012 trip! It's also going to be strange not having the paper FastPass option. I can't believe they are phasing it out and calling the original FP system the "legacy FastPass." Instead of using that system (that I definitely mastered, if I do say so myself), we have Magic Bands that utilize RFID technology to hold your information so you can scan in for your FP+ reservation. The downside is that you can only make 3 reservations at a park, and they also cluster some rides together so you can only choose one. For example, you can only choose to make a FP+ reservation for either Soarin' or Test Track. I personally think that that's ridiculous! Hopefully, the low crowds and the overall experience using MagicBands will change my outlook.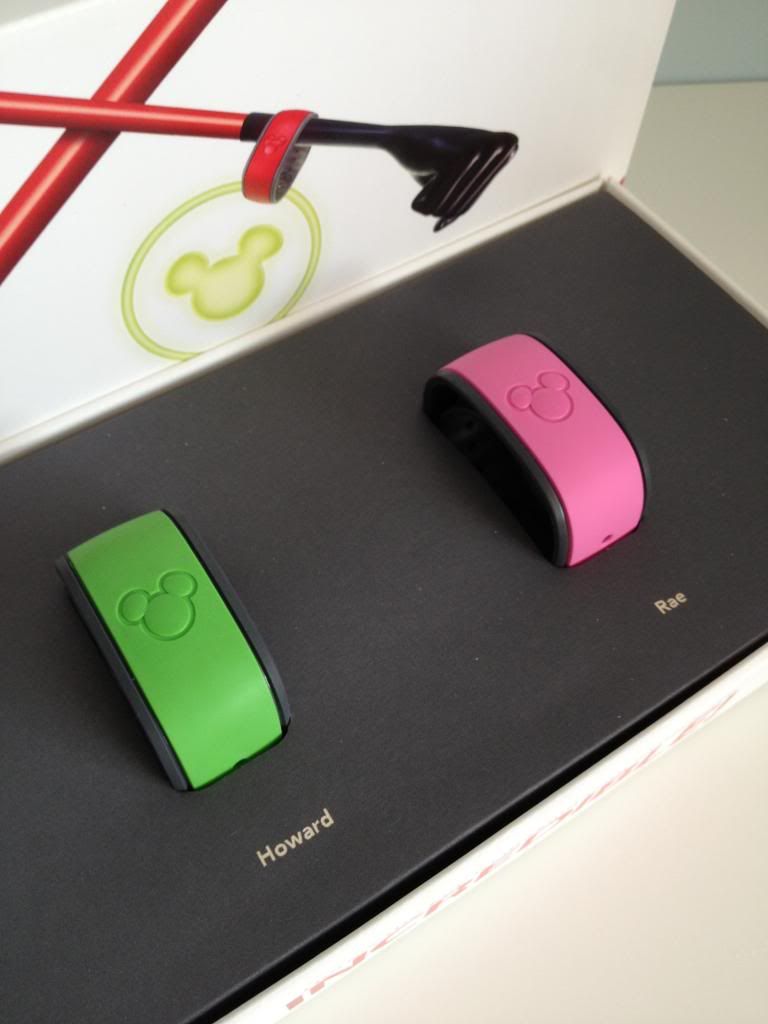 My Disney friend Emma posted an update about her experience with MagicBands on her blog called "A Pinch of Pixie Dust" that I thought was much more interesting and informative than anything Disney has released. Click
here
for that post and to see what she thought about the whole experience.
A few days after we got our MagicBands, we got more Disney mail! Jennifer had sent our Magical Express booklet and our luggage tags to us once she got them from Disney. We'll be arriving in the early afternoon, so we can actually take advantage of the fact that we can bypass the luggage carousel and head straight to the bus. This envelope was even better with the addition of a $25 gift card! As an incentive to book with her, Jennifer gives a gift card too, so that means we have some more food money. Hooray! She works through Playtime Vacations. You can find her Facebook page
here
even if you just want to get a no-obligation quote!
The last bit of fun mail is "free sample" related and Disney-related. Some of the things I've signed up for in the past few months have been magazine subscriptions. I think it's amazing that they just give these things away, but I guess they're trying to get people hooked on the magazines. Howard has been receiving Wired and Popular Science for free for quite some time already. I've gotten two of them already: Martha Stewart Living and Shape. This will be great to have on the plane because I've brought my nook before, but I can never get into reading a novel. It's just easier on my mind to flip through the pages of a magazine. Of course, I'm almost done reading Mindy Kaling's book Is Everyone Hanging Out Without Me? (And Other Concerns), and something like that would be perfect on the plane too.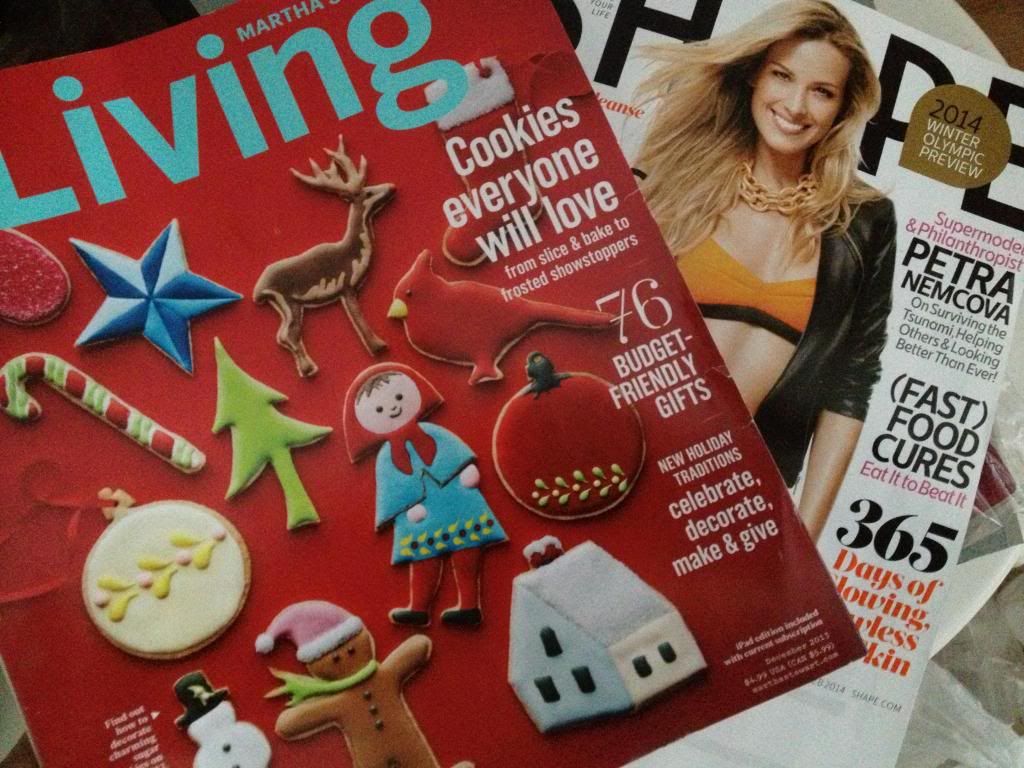 This Disney mail is even better than other mail because it means our trip is coming up! So when are we going? Um, today. By the time this posts, we should actually be IN Disney already. We're going to be enjoying Florida's (hopefully) beautiful weather for a week! Haha, toodles NYCers!