Someone from my church requested a custom order of 10 birthday cards for his clients. In all honesty, I wasn't sure what images I was going to use considering the birthday cards I typically make are cutesy and not necessarily something a grown man would be sending out! I also didn't want them to lean towards masculine or feminine, so the easiest bet was the candle cut on the Birthday Bash cartridge. I initially was going to use the cut with the 5 candles attached to one another, but I couldn't get the colors to work out for what I had in mind, so I switched the design to the individual ones.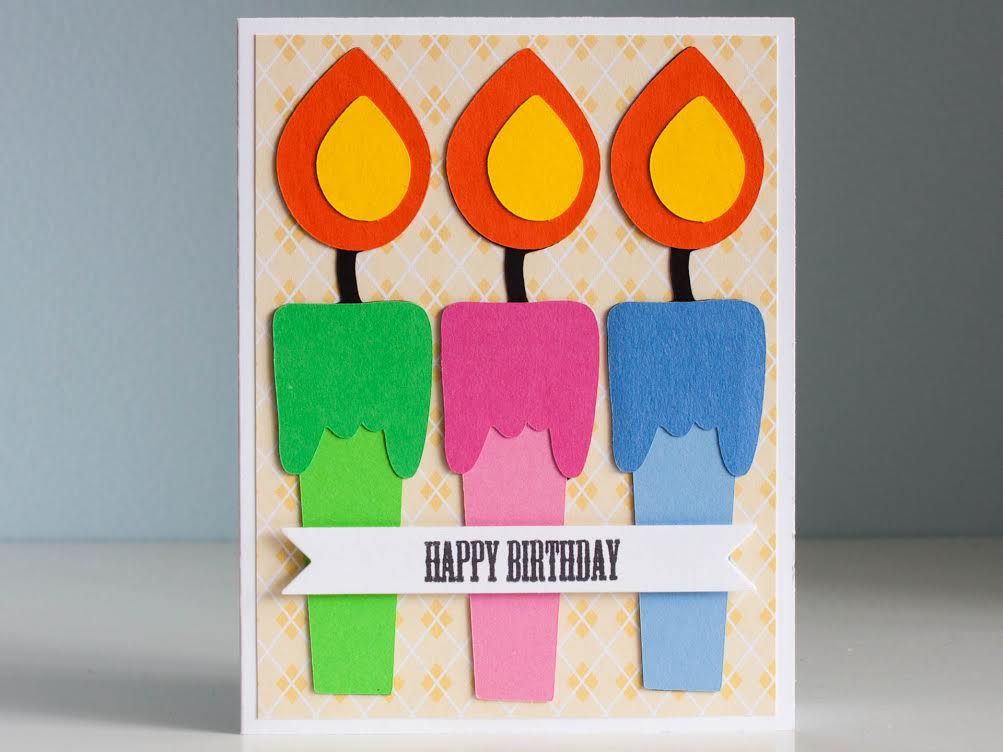 After cutting out the candle pieces and gluing them all together, I decided not to pop them off the card. Shocking, isn't it? It's kind of what I do with all my cards! Instead, I chose to glue them directly to the mat and pop up the sentiment instead. I used the smaller banner die that I got from Papertrey Ink and stamped it one of the many "happy birthday" font options from Pink by Design's "Birthday, Birthday." See, I do know how to use something other than "Scripted Year"! Haha, but of course, this is maybe my second most used set.
It took quite some time mass producing 10 cards, so I think it's going to be interesting now that this same customer requested a custom order of 50 cards! I love a challenge, and once I have a design set, it can be quite therapeutic just putting pieces together. Stay tuned for those cards though it won't be finished any time soon!