This is the second card in the set that I made for the 12 birthday cards custom order. For some reason, the little chick just looks like she'd be a shopper, so I had to add a little shopping bag gift along with the party hat. The card design is pretty simplistic, but I liked being able to have the focus be solely on the Cricut image.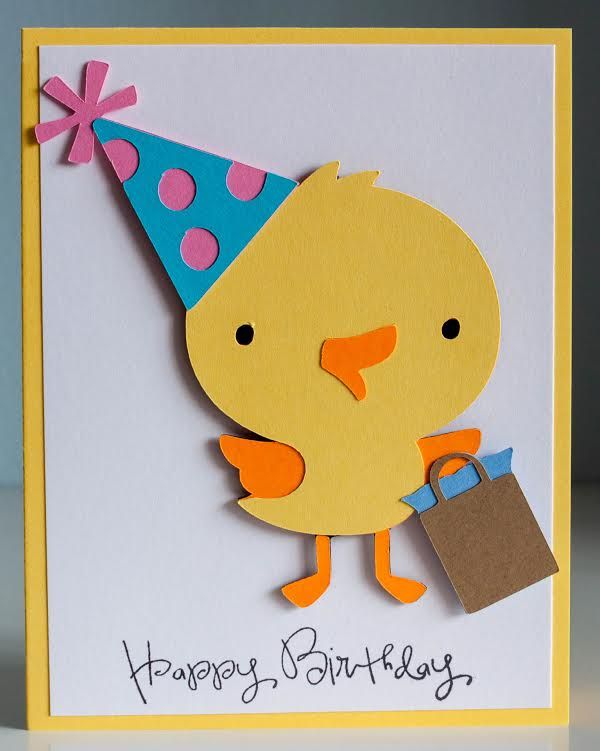 This particular stamp from Pink by Design's "Birthday, Birthday" is one of my favorites because it almost looks like someone took the time to write the sentiment by hand for each card and was consistent throughout! Things like this really make me look forward to being able to cut whatever font I want using my Silhouette.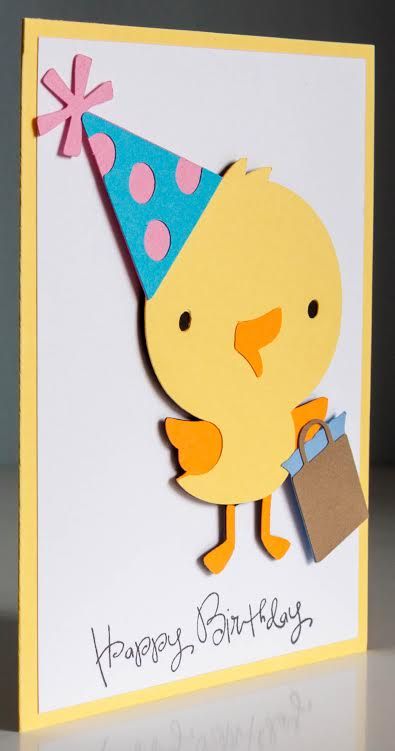 I completely forgot to measure the chick with the hat and shopping bag before adhering it together, so it was a little wide, but I just made sure it poked out beyond the white mat the same amount of space so that it would look intentional.