When Howard initially surprised me with the Teddy Bear Parade cartridge for my 28th birthday two years ago, I was super excited because I had wanted it since I first saw it on Cricut's Hello Thursday announcement. I'm not sure if I wrote about it on my blog, but I know I posted it on Instagram. The morning of my birthday, Howard brought me to the closet and just stood me there. It took me a minute to realize that my stack of Cricut Lite cartridges was actually different!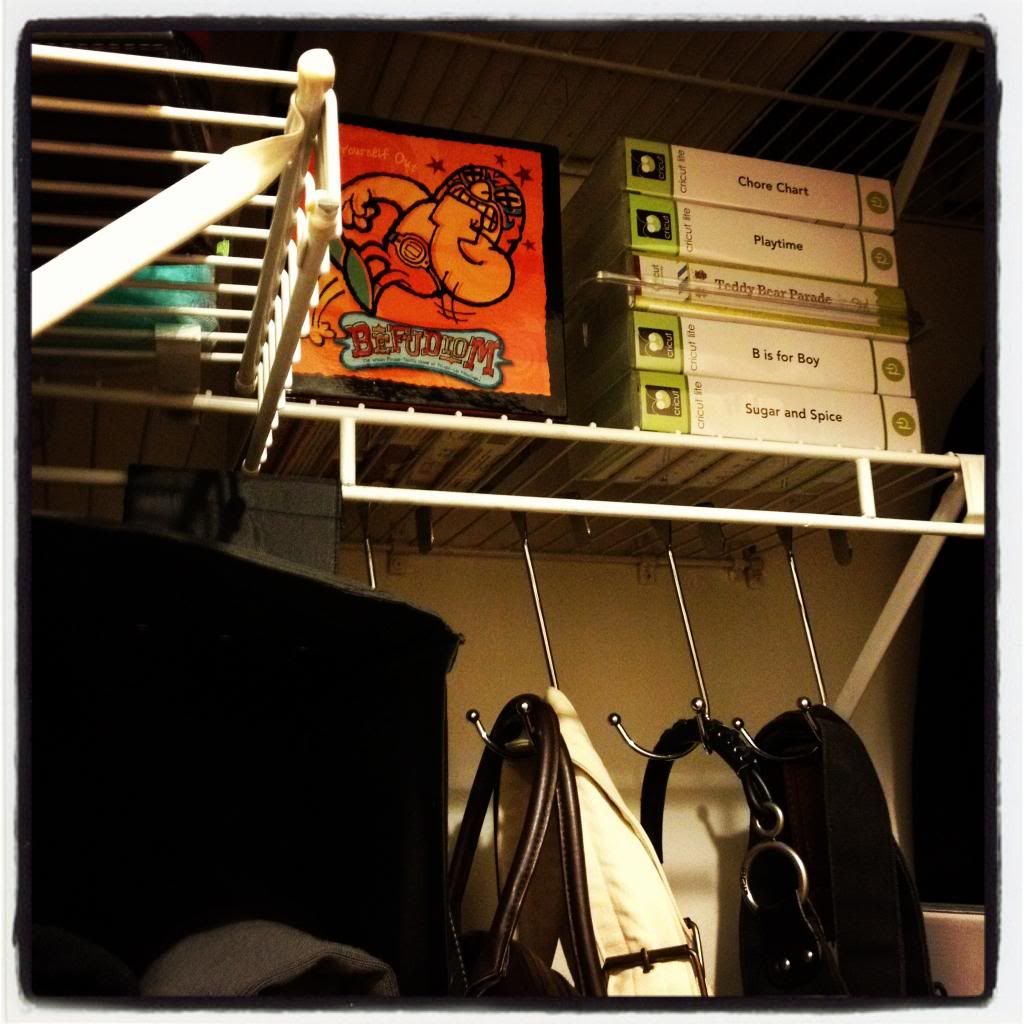 BTW our closet doesn't look like that anymore since I started couponing, haha.
He had put the new cartridge in the middle of all my other Lites! I was beyond giddy! I'm a sucker for cartridges that have characters wearing different things for different occasions. That's why I wanted 3 Birds on Parade and why I like putting accessories on the Create a Critter animals too.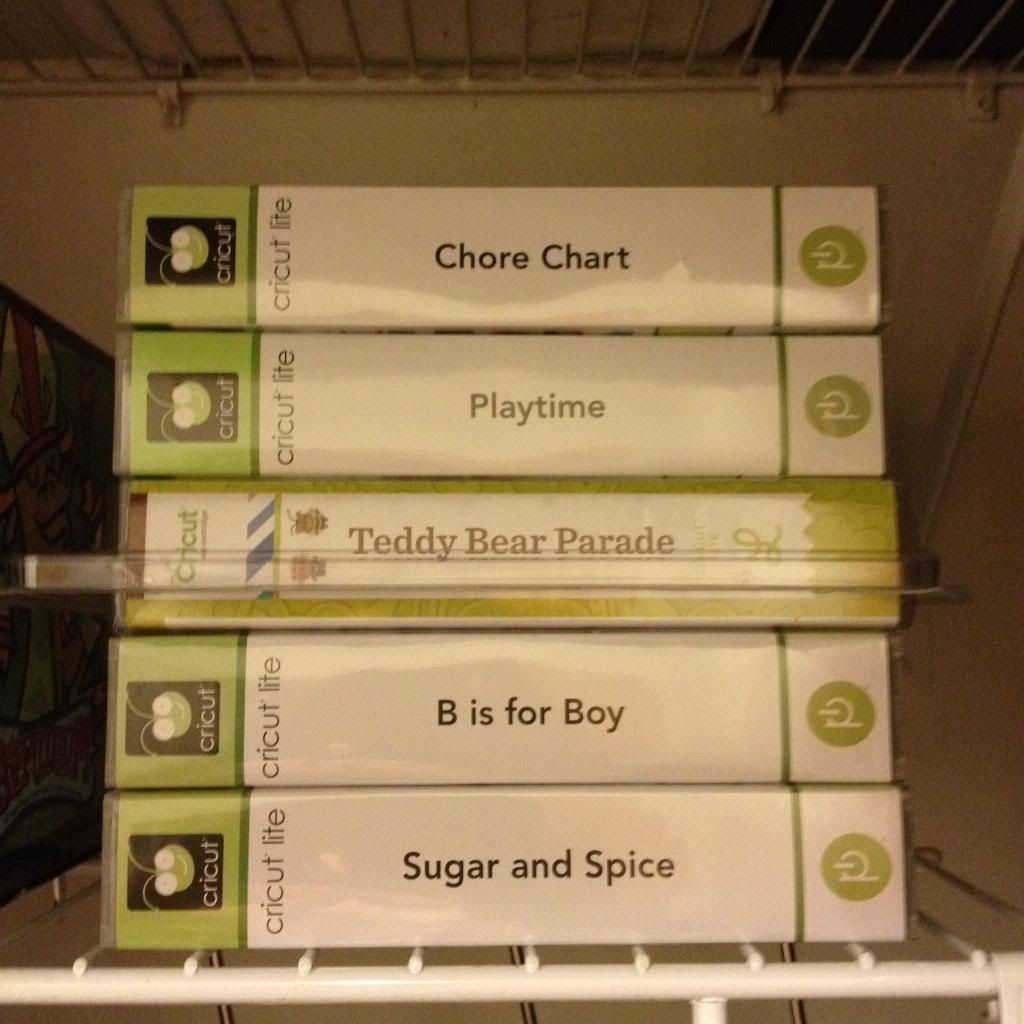 I looked at the trifold (Lites have trifolds instead of full handbooks) over and over again, examining all the details that could be used for each bear. Despite all the time I spent looking at it, I didn't use it much when I first got it! Clearly, you can see that I am making up for lost time! It's been one of my go-to cartridges especially after I made a huge stack of bears ready to be dressed for whatever occasion.
One of Howard's friends from his old job requested a wedding card. I actually made a card similar to this one for my cousin Jay's wedding. All I did was change the background color. Just like the past few cards I've posted, the sentiment is from Pink by Design's set "Scripted Year."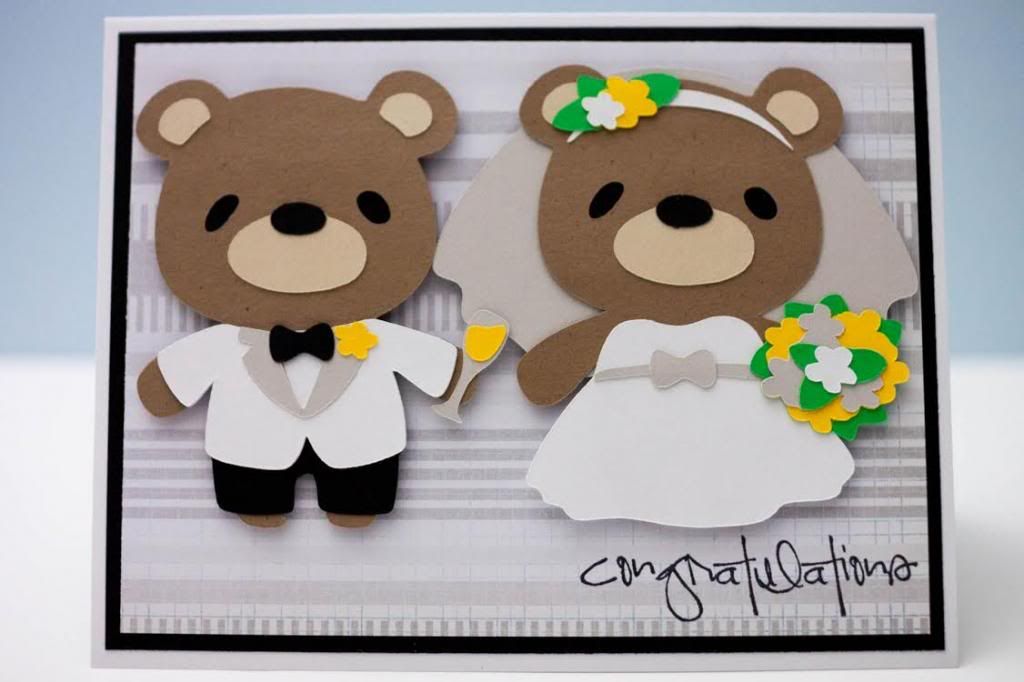 Every time I put together the groom bear, I hope he doesn't spill his champagne, haha. I also remember how I had a few issues putting together the bouquet the first time I did it. It's actually fairly simple considering the Cricut cuts out some guidelines to help put everything in place. I like how it's layered so that the bouquet pops out more from the rest of the image.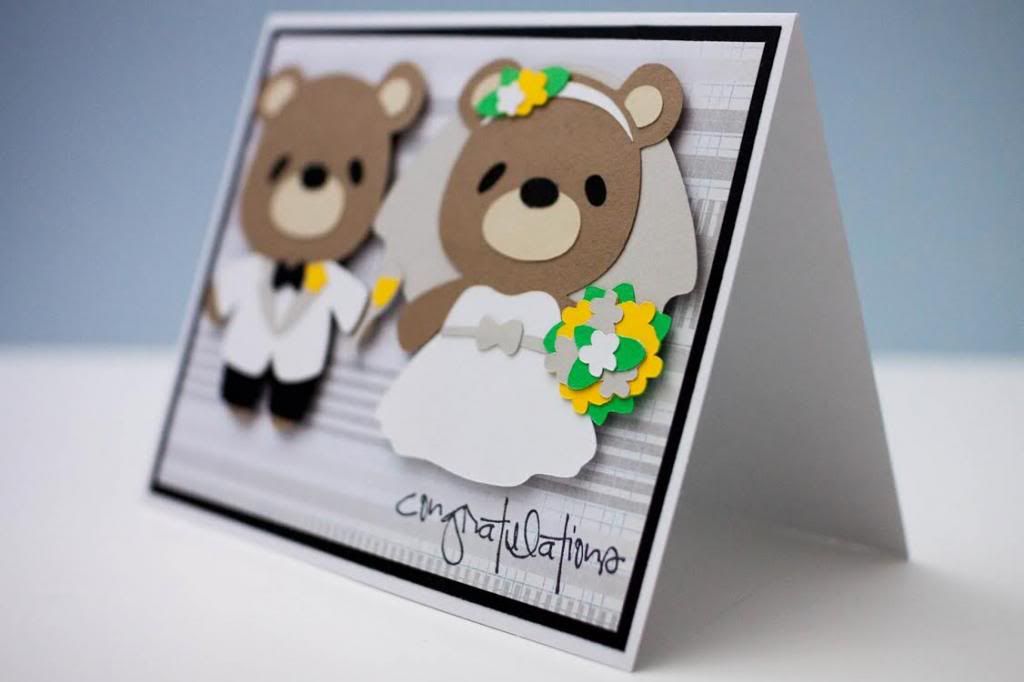 Maybe tomorrow I'll post a card that's not using Teddy Bear Parade and "Scripted Year." Seriously, this cartridge and that stamp set? It'd be perfect for ALL occasions. I don't even need anything else. I'm kidding.
KIDDING
. Please don't take away my other cartridges and craft supplies.