Last October, I was called to sub for a teacher at my former school. I knew about it ahead of time, so since it was the first time seeing all my former colleagues and friends since the last school graduation in June, I decided to put together treat bags for them to give a little encouragement. The directions from the box are from Splitcoaststampers, which you can find
here
.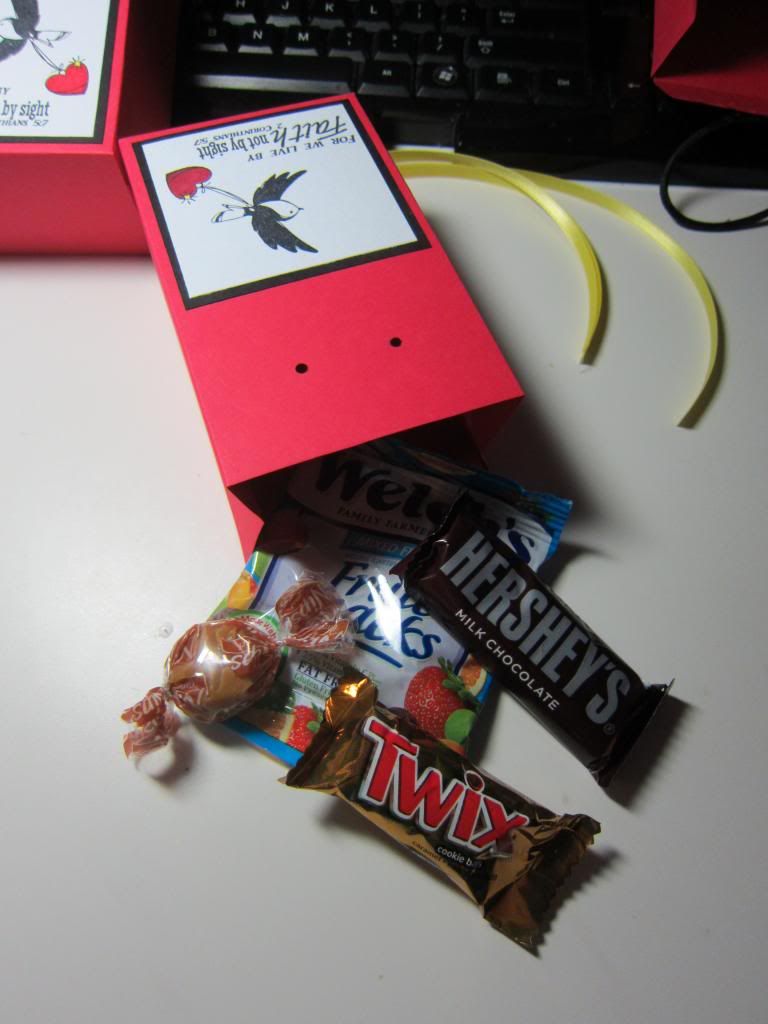 I had a lot of Welch's fruit snacks and Twix bars but not many Nips and Hershey's (other than the Welch's, thanks CVS for the free/almost free candy!), so the above is what went in the treat boxes for the middle school teachers since I was a middle school teacher for 6 years.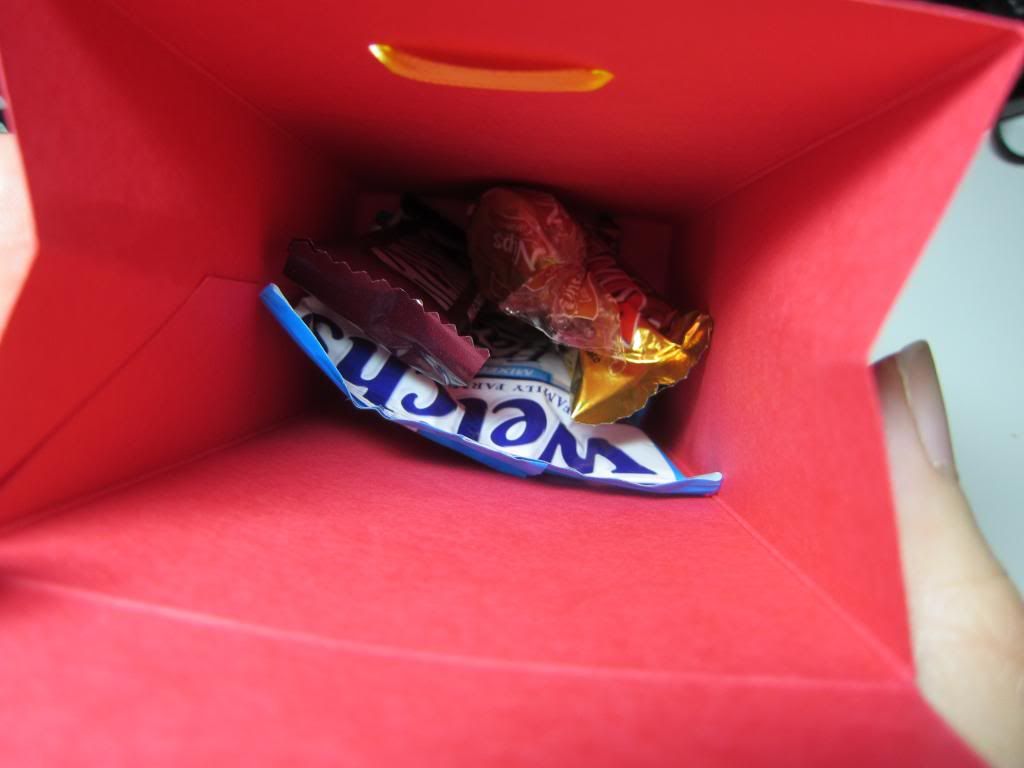 I think I was actually short one or two, but I was giving a custom card order to one of friends who I was actually covering for, so I didn't give one to her. Sorry, Jess! As you can see, I made red and pink ones, so I used yellow ribbon for the former and silver ribbon for the latter. I really enjoy seeing items after they're mass produced! It took a good amount of time, but I had fun.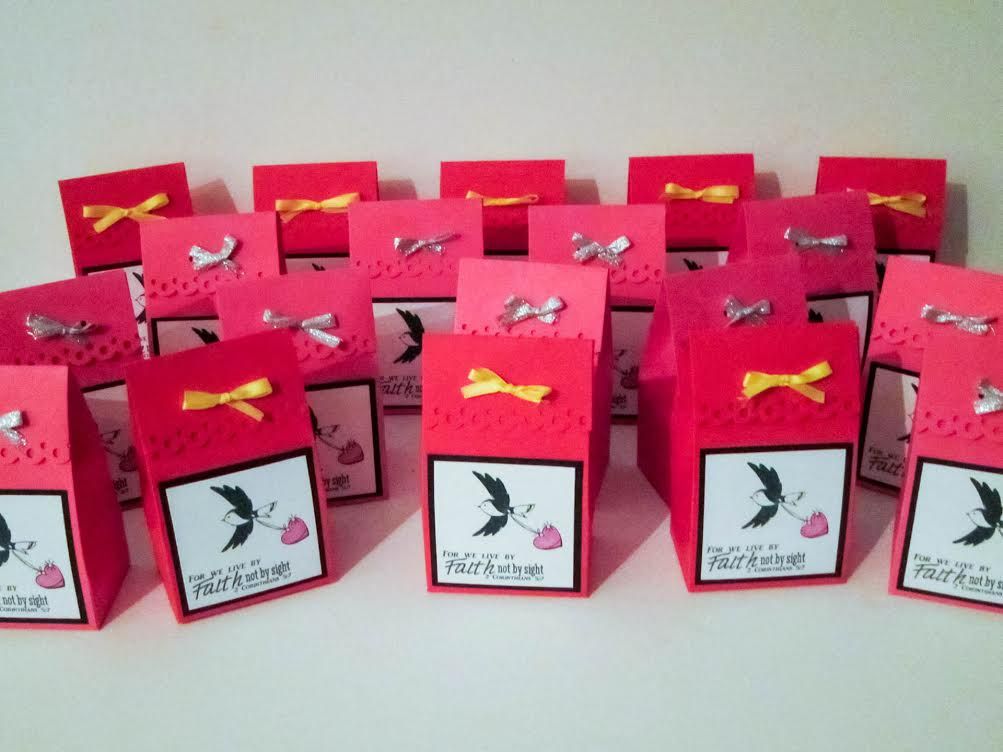 The bird and heart image is from Inkadinkado, and the sentiment is from K Andrew Designs. The set is called "Scripture Sayings." Though the bulk of my sentiment stamps are from Pink by Design, this was one that I definitely had to purchase because I love all the scripture choices!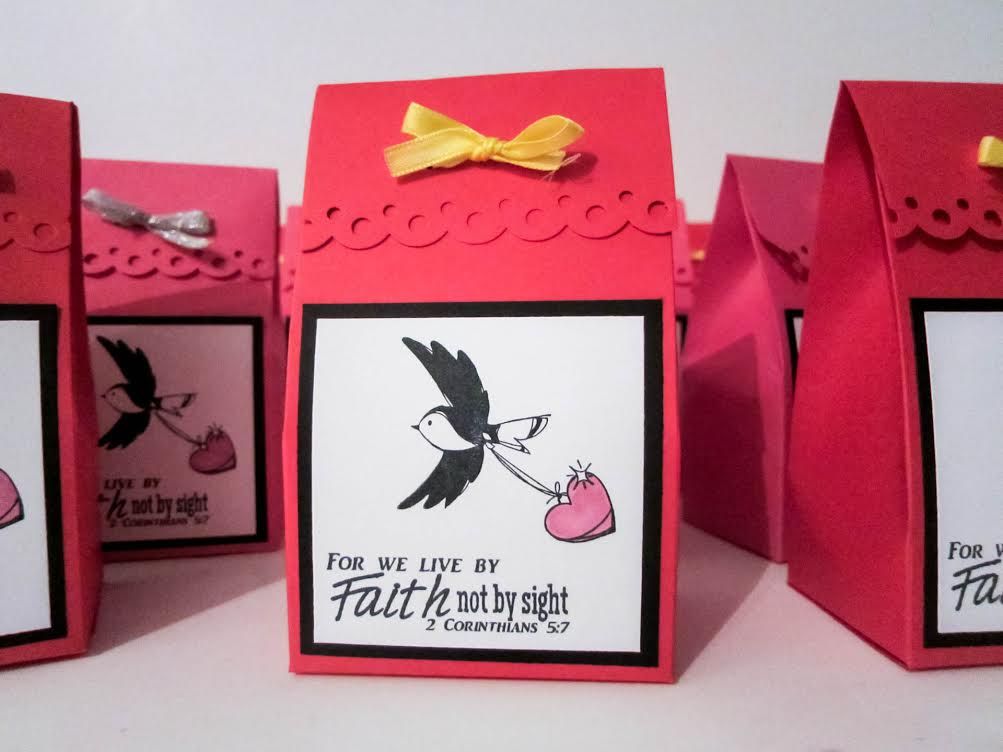 When I subbed that day, I got there early in the morning and put them in their mailboxes so that they'd have a surprise treat when they checked them in the morning or during lunch. I love having a reason to make 3-D projects especially if it means putting a smile on someone's face!