It seems that every time I sub lately, my mom and I will stop by a store and I'll inevitably some of the money I just earned! It's just that my former school is so out of the way, so it makes sense that if we're going to be in that direction, we might as well go to the stores that are in the same area or on the way home. Last Friday, I asked to go to Michaels because I wanted to get a few packs of Recollections paper since they had it at my stock up price of $2 instead of $4. It was the perfect time to go because they had a ton of Christmas things on sale! Outside the store, they had tons of bins and shelves full of clearance goodies for $0.25. If Howard and I had kids, I would've purchased a TON of little kid crafts and fun things for their stockings for the next Christmas or for long road trips to Florida! Since Luke and Leia aren't in our plans, I just picked up a few things that I wanted. Works out ... more money to spend on myself, haha.
These treat bags were $0.25 each, which is a lot considering there are only 8 a pack and my mom found treat bags that were $0.39 or so for 25 in a pack. I liked the ones I got though because they weren't specifically for Christmas. The pigs and cows are perfect for springtime, and the duckies are fine for winter. I like the idea of putting goodie bags together especially since I get candy for free or close to free. I spent time to papercraft some goodie boxes for my former colleagues on the first day I subbed during this school year, so I like having backups in case I don't want to take the time with the paper. I bought 4 packs of each design.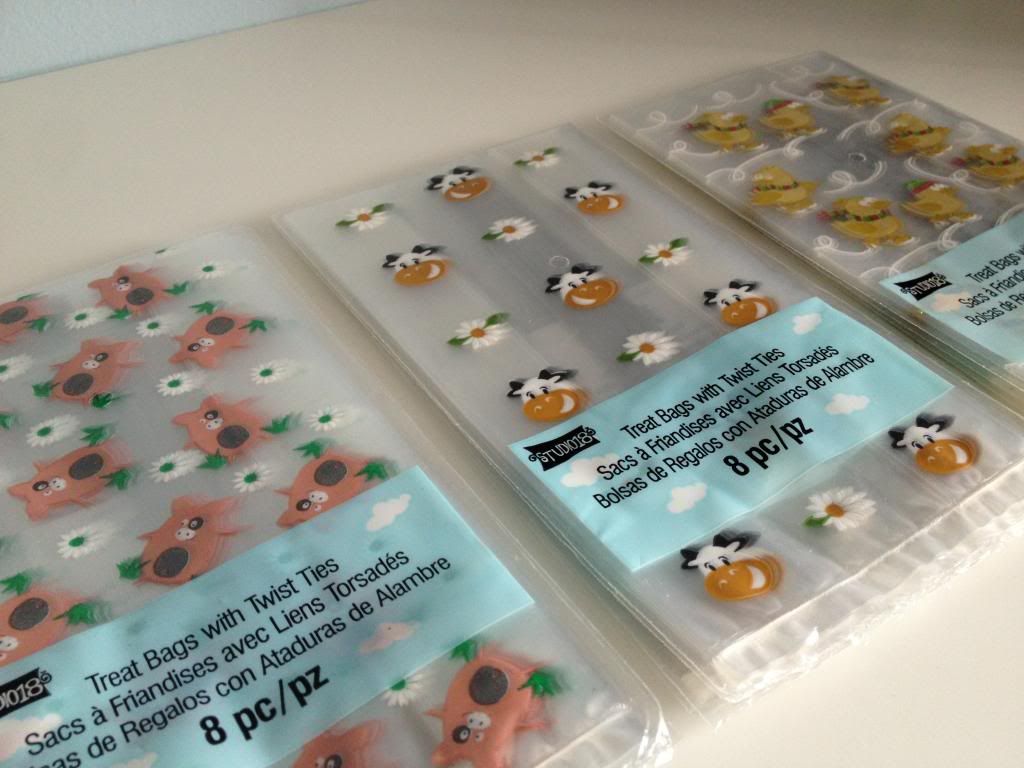 We moved inside the store, and there were aisles and displays full of things on clearance! I checked the clearance ribbon and saw that it was marked 80% off. There happened to be an employee in that aisle restocking shelves, so I asked her if the prices would drop anymore, and she said that that was the lowest it would go while giving me a look indicating that she thought I was crazy to want things cheaper. I thanked her, but I couldn't help but want to say, "I'm really not crazy because Target and CVS both go to 90%!" Haha, it never hurts to ask anyway, so it was good to know. Having finally found the price scanner in the store (now I can maybe get in on some penny deals!), I saw that not all the ribbon prices were really 80% off because the ones that were $4.99 rang up as a $1, but then the ones that were 2.99 also rang up as a $1! Of course, I purchased the ones that were legitimately 80% off. It was an even better deal because there are 3 colors on the spool that are the same length as the others. This is pretty close to the ribbon I use on cards except that it has the extra silver lining on them, so I love it! It was worth picking up 3 of them.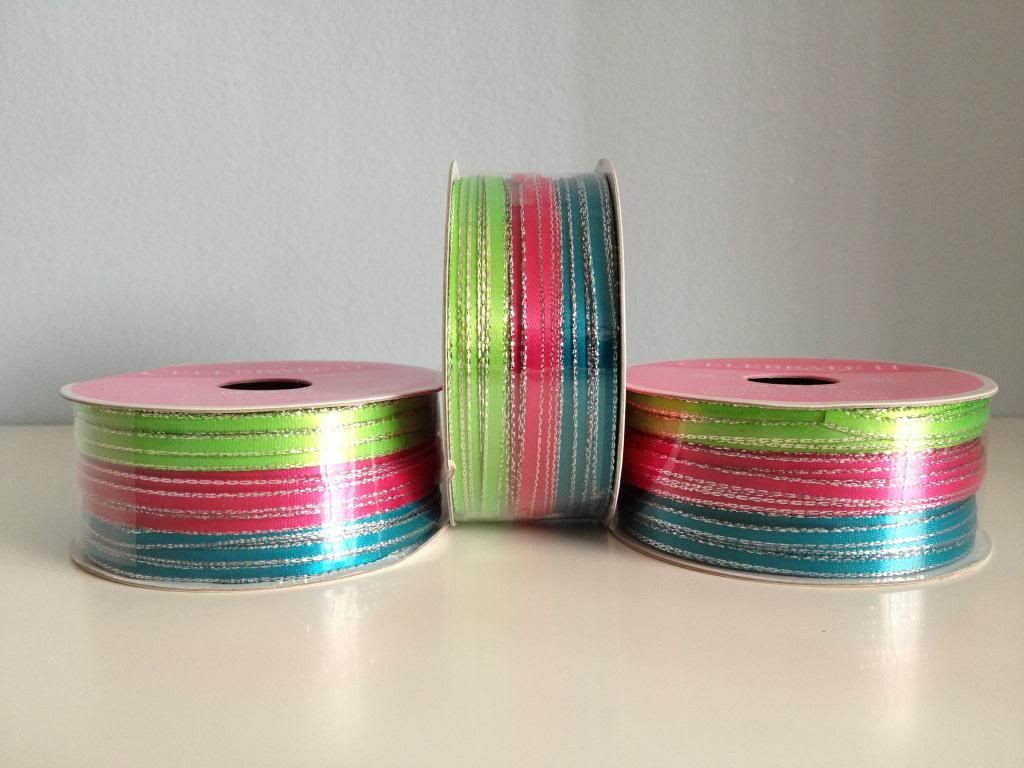 At this point, I went back to the front of the store to grab a basket because I hadn't even picked up the things in the store I specifically wanted! I saw that they FINALLY made a red pack of Recollections paper. I already have the green, pink, blue, and purple packs. I'm a huge fan of these packs because it makes it easier to choose the right shade. I wanted the Neutral stack and the Citrus Blend stack because of the gray. They should make a neutral stack that doesn't include black since they sell that in a pack by itself. I also bought another pack of white because it's my most used color, of course. I just finished another pack the other day, so when there's a gap in the IKEA magazine holder I use to keep my main colors and opened packs together, I got a little nervous and needed to fill it back! Thankfully, I didn't have any issues putting the 8 stacks away. It was an EXACT fit. No more Recollections paper packs until I use some up! I'm just so glad that this paper is so easily accessible for me because it cuts beautifully in the Cricut. If I had to keep purchasing Wausau online or something, I wouldn't have so many colors at my fingertips.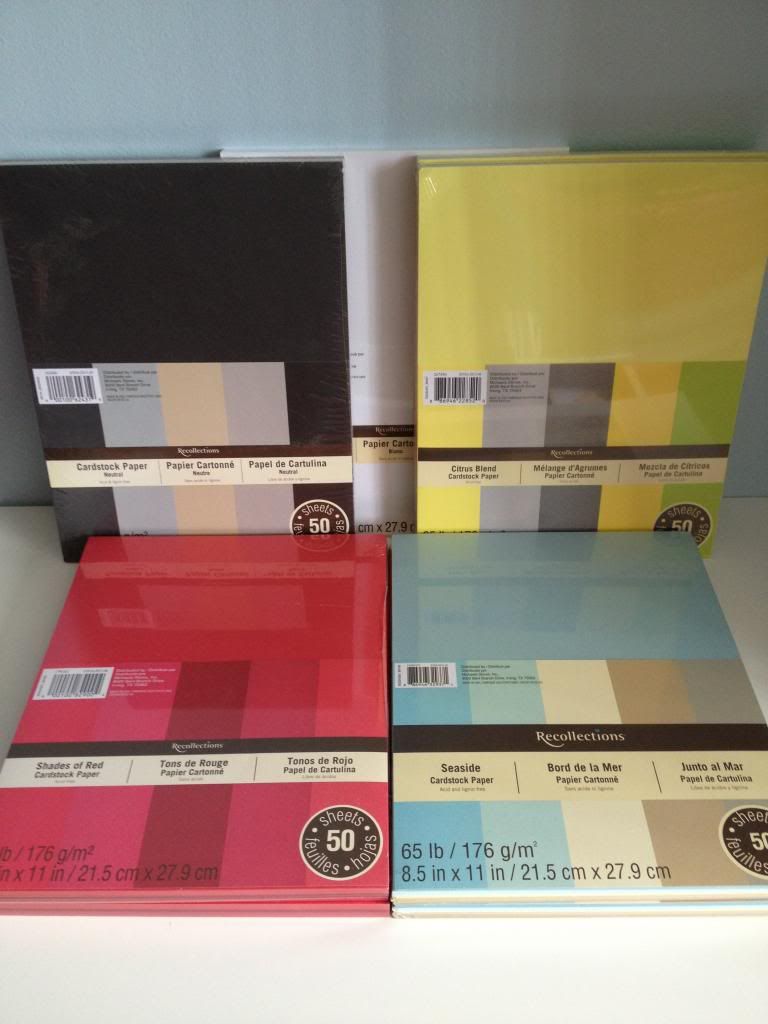 While I was picking out my Recollections packs, I saw the sign that said that their Christmas stacks were 60% off. They were actually 80% off though because I got this stack that's normally $19.99 for only $3.99! I think it's the CHEAPEST paper stack I've ever purchased. I was happy when I got some in the past for $6! Too bad it was just the Christmas stacks though because you can't use many of the patterns throughout the year for other occasions though some can be used like the paper with presents in different colors. If I made more Christmas cards, I would've purchased another stack for future use, but it was just unnecessary at this point.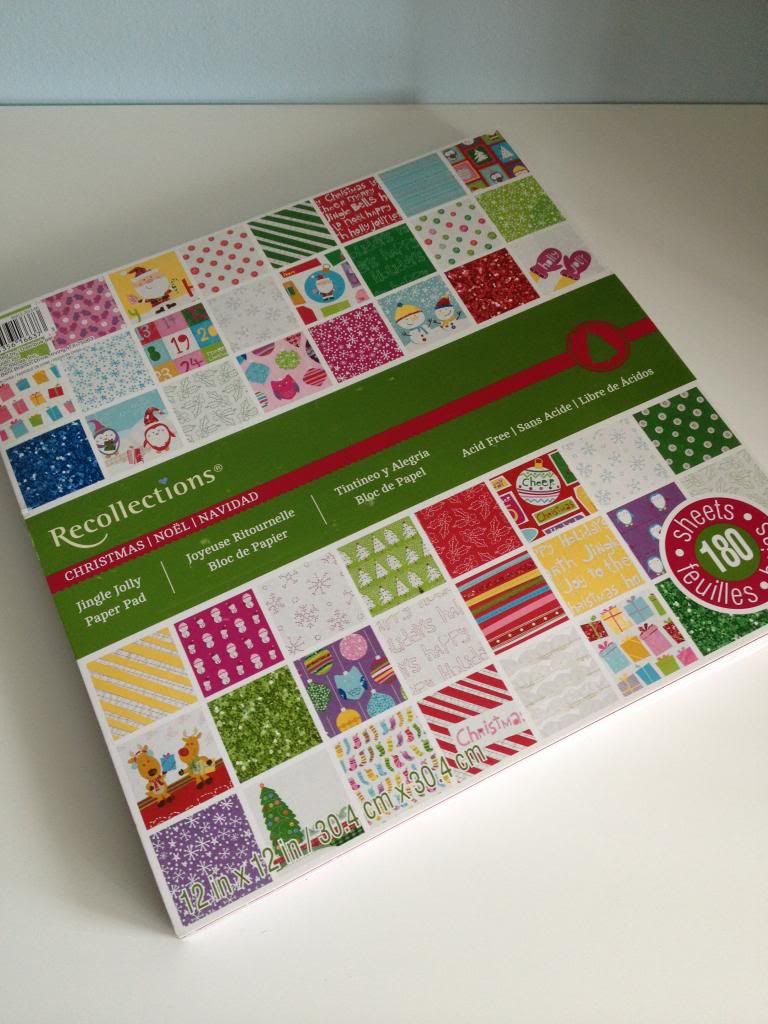 Take a look at some of my favorite prints! It's funny that for me, the cuter prints are the ones that are harder to use on cards though, haha. Aren't they so adorable though?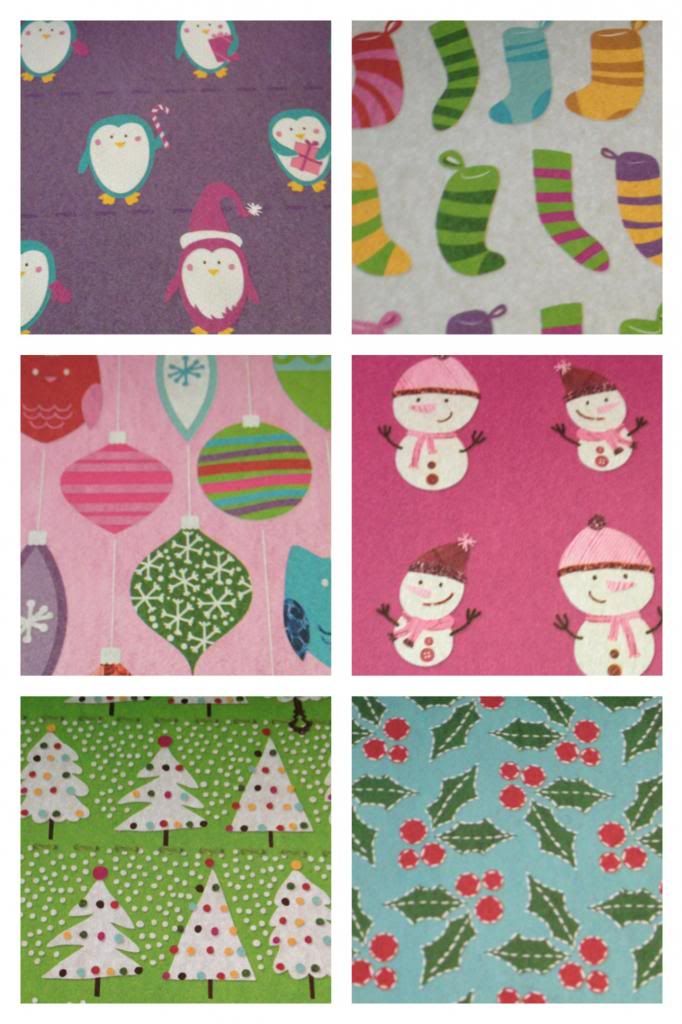 Want to know the greatest thing about this haul? As I went to the register, I realized I had a gift card in my wallet from a student's Christmas gift two years ago for $50 so I used it to pay for this $28 haul meaning I spent nothing out of pocket! Fabulous! And I was good and put ALL of it away today.