Hubs, it's time to celebrate your 28th birthday! I did have to pause and think about how old I am to figure how old you are now, but I don't feel so bad since you had to ask me the other day too, haha. I'm so happy that I get to spend all your birthdays with you from now on because I got to marry my best friend.
I love that I get to experience the exciting things with you like vacationing in Disney World and trying new recipes, but I also appreciate the mundane moments like when you're breaking down the boxes for recycling and I'm hanging up laundry to dry. It's been almost two years, and we still haven't gotten sick of each other, haha. I melt every time you say, "Hi friend" and am blessed that I'm yours. I still very much look forward to when you come home from work and LOVE that this year we have a 3-day weekend to celebrate!
You are such a loving and caring guy, and I know that you won't "punch me in my arm" if I want to talk about feelings, haha. I'm so grateful that God allowed our paths to cross way back when we were still in the youth group so that we could have plenty of time to get to know each other. You're my best friend who has seen me at my weakest and when I fail, yet you still love me anyway. I hope that in this upcoming year, we learn how to put God first in our lives and find new ways to serve Him together and separately. I pray that we are better children of God because we are married.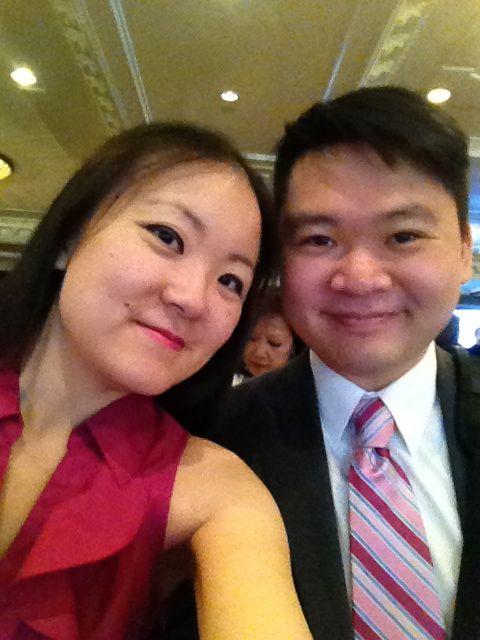 In the years past, I usually list a whole slew of memories and inside jokes, but doing it this year seems so overwhelming because there are just too many! I also don't feel the need to write them for the world to see because they are just for us. Just for you and me. Me and you. Pink and green. Turkey and eggs.
I love you, friend. Now let's go eat some pound cake. And go to Disney World.