I have a special attachment to the turtle on Create a Critter because I made two different cards with this image during my first year of crafting. They were the first cards that I was actually really proud of because I had taken the time to glitter part of the shells. Despite the poor picture quality (this was before I got my Ott-Lite when I still took the photos myself and obviously before the hubs and I got married and he started taking the photos for me!), I'll post them below.
It was only fitting that I chose to use the turtle for the third card in the birthday card custom order. Along with the party hat, I also put a present on top of the little guy's shell. At this point, you also can guess that the sentiment is from Pink by Design's "Birthday, Birthday." I had asked Sarah, the owner of Pink by Design, if she would ever consider making a set just like this with "Thank You" and part of me is still holding out that one day she will! Of course, she's been super busy with her little baby, so I know that that kind of stuff is clearly not as important as her family!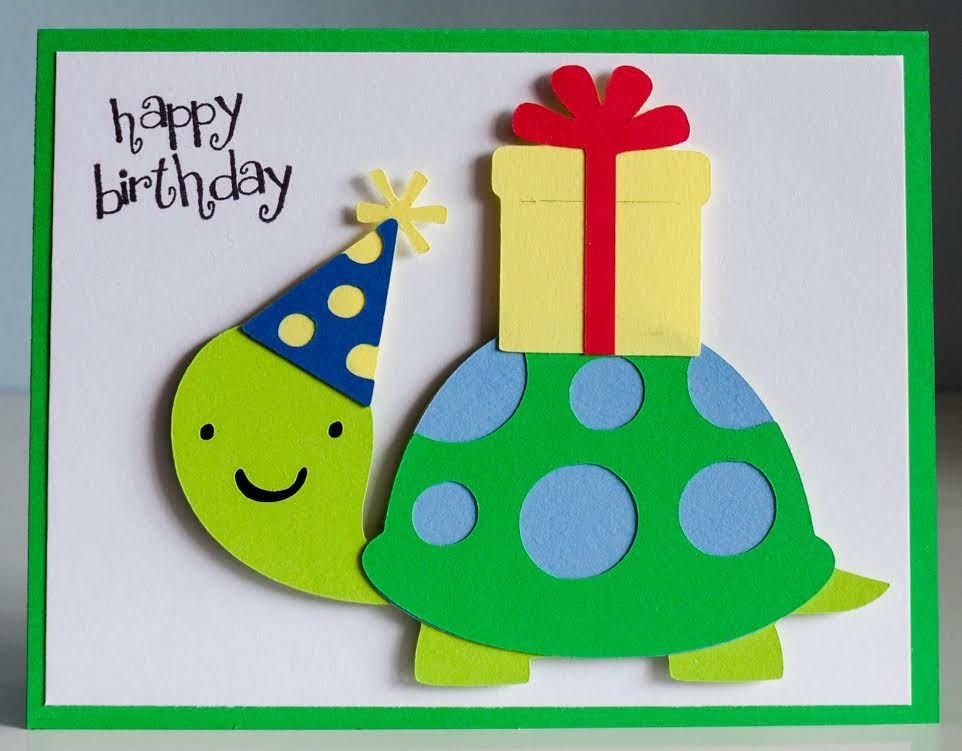 I know Cricut has a few cartridges with animals that look more realistic, but I'll never buy them. These are just too cute and too much fun!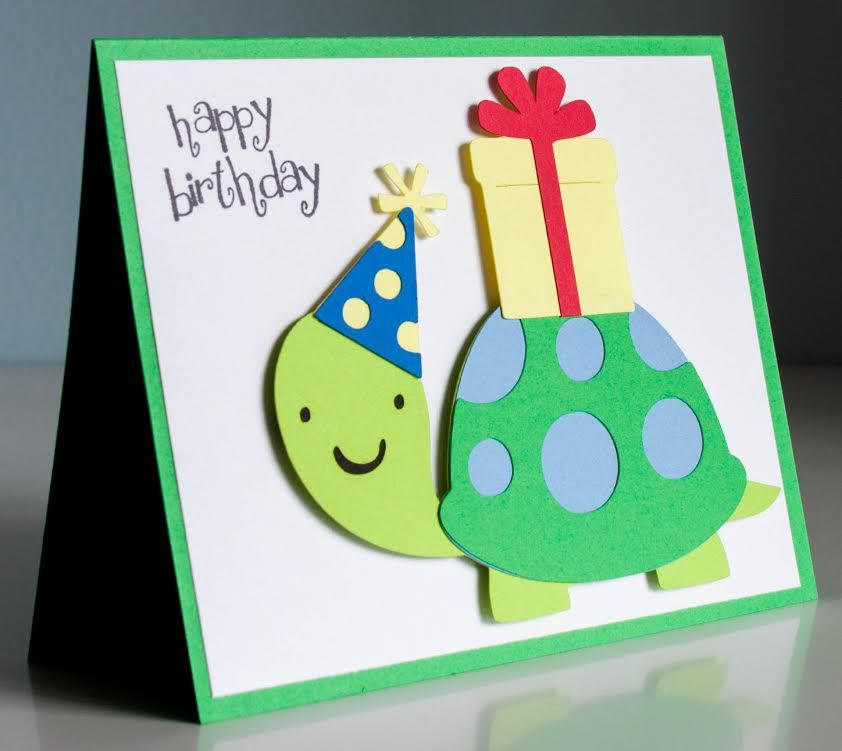 Hmm, come to think of it, this might be appropriate for a belated birthday card! Maybe next time since you know I'll be coming back to this turtle over and over again.