This is the final card in the 12 birthday cards custom order set. I kept flipping through the handbook pages to decide what animal to use because I knew that the card was going to be for guys and girls. Some of the animals would be too "girly," so when I saw the koala, I knew it'd work out really well. How cute is this little guy?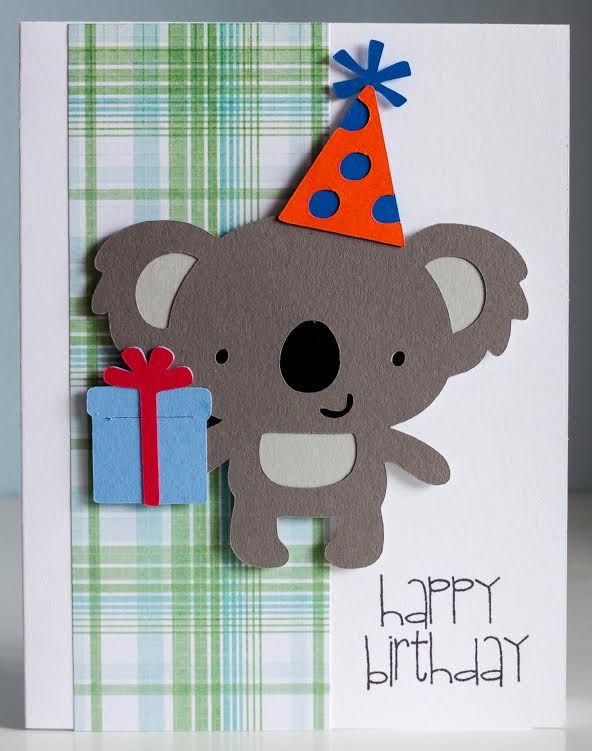 Making cards like this make me chuckle a bit though. When I go to Michaels to buy paper, I am immediately drawn to the packs of bright colors and don't necessarily look at the neutrals. However, I end up needing more neutrals at time, and this koala was definitely one example since I needed two shades of gray. Thankfully, I have a very good stock of paper, so that wasn't a problem. Phew! Pop on a party hat and put a gift in its hand and bam, he's ready for a birthday celebration!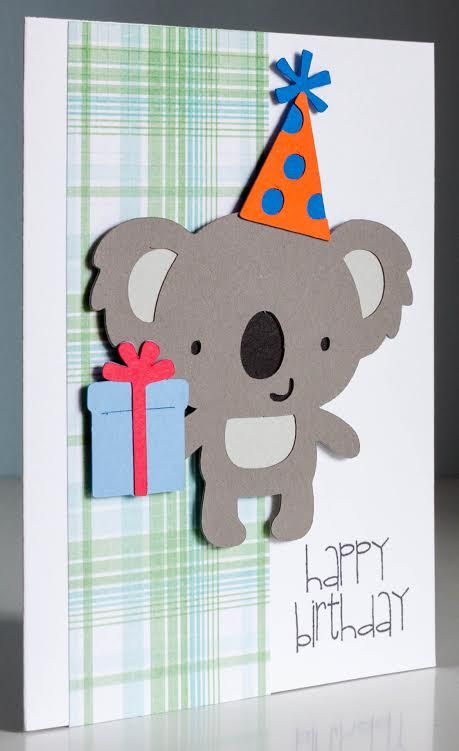 And where did I get the sentiment for this card? Say it with me now ... Pink by Design's "Birthday, Birthday!" I'm really predictable, aren't I?