I had the opportunity to sub at my former school again. Since I was only covering middle school classes, I didn't have to spend time making up a craft project for an elementary school class, which is something I just like doing to have on hand in case there's extra time. Instead, I spent my time yesterday making little treat boxes as an encouragement to my former colleagues.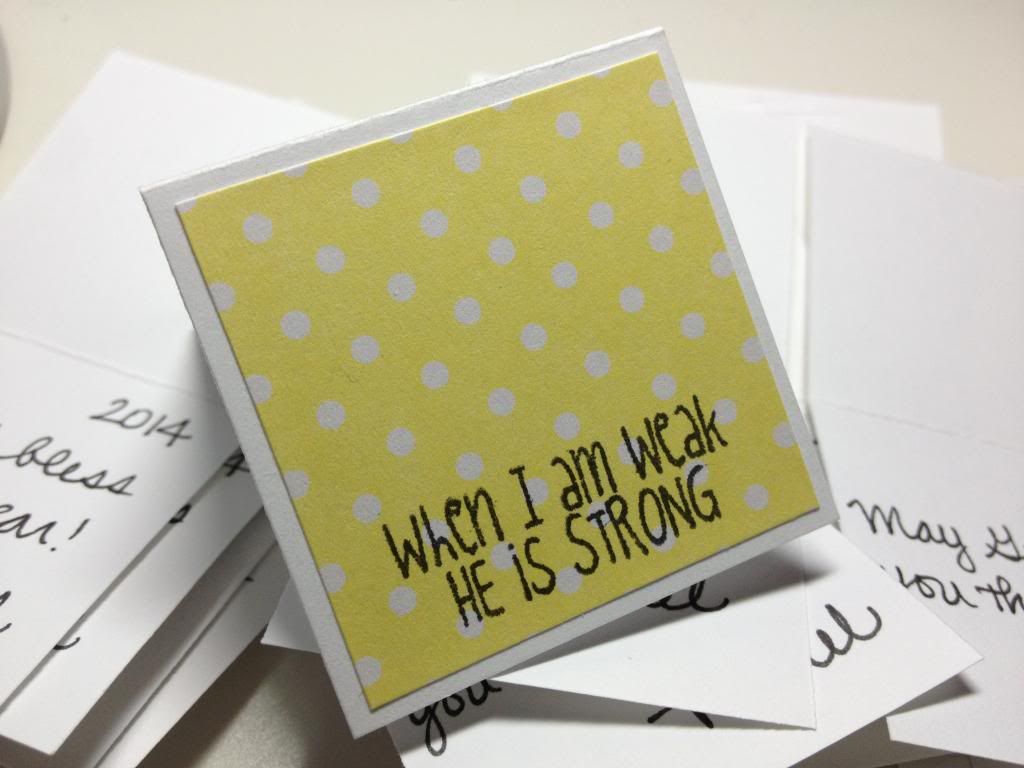 Being a teacher can be draining and frustrating. I definitely understand having done it for the last 6 years of my life! I just wanted to give them a little something to hopefully put a smile on their face at some point of the day in case they were feeling exhausted or stressed.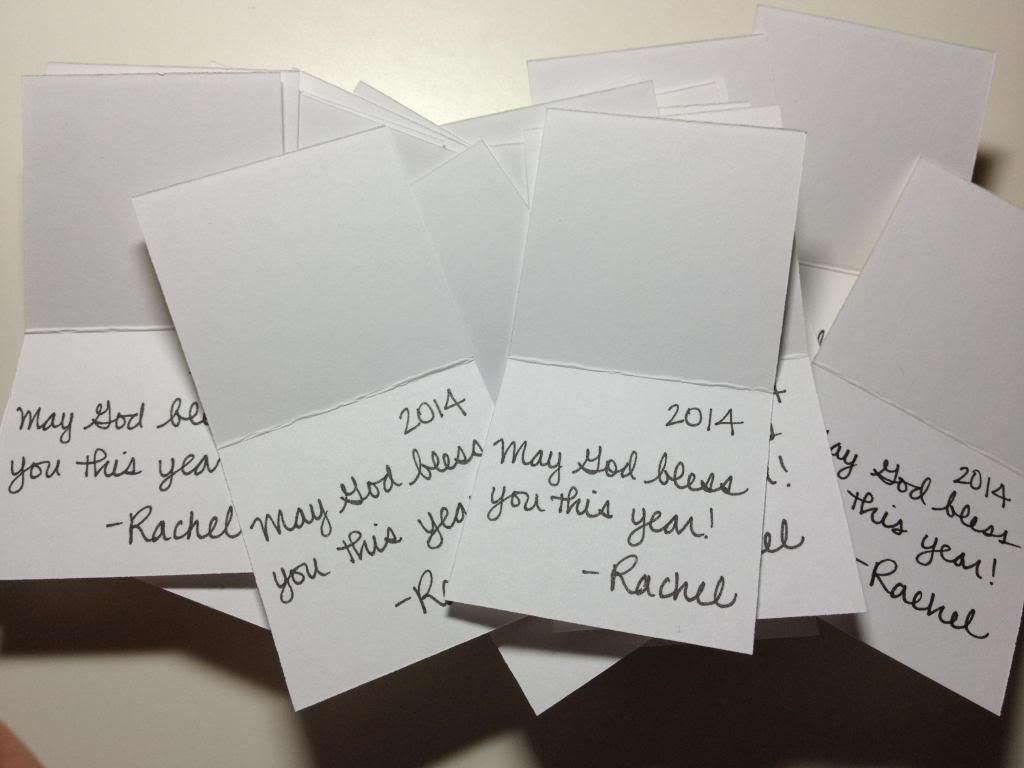 I wrote the tiniest little notecards ever! They were 1.75 x 1.75 inch squares, and I just used a simple sheet of yellow polka dot paper as a layer. The sentiment is from Pink by Design's set "Pray." You can see the quick message that I wrote inside the 21 cards.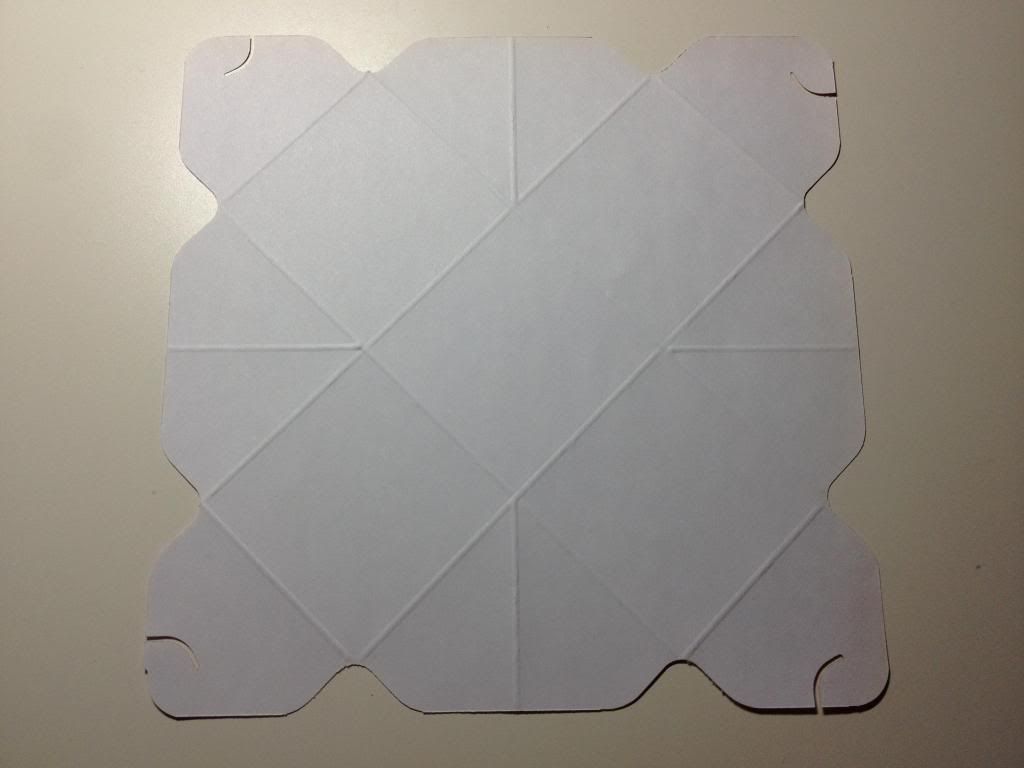 For the box, I used my new We R Memory Keepers Gift Box Punch Board that I got from Amazon with a $10 bonus gift card and credit card reward points. The instructions were really quite simple especially since I had watched the videos on how to use them on YouTube. I followed the directions to make the smallest box possible.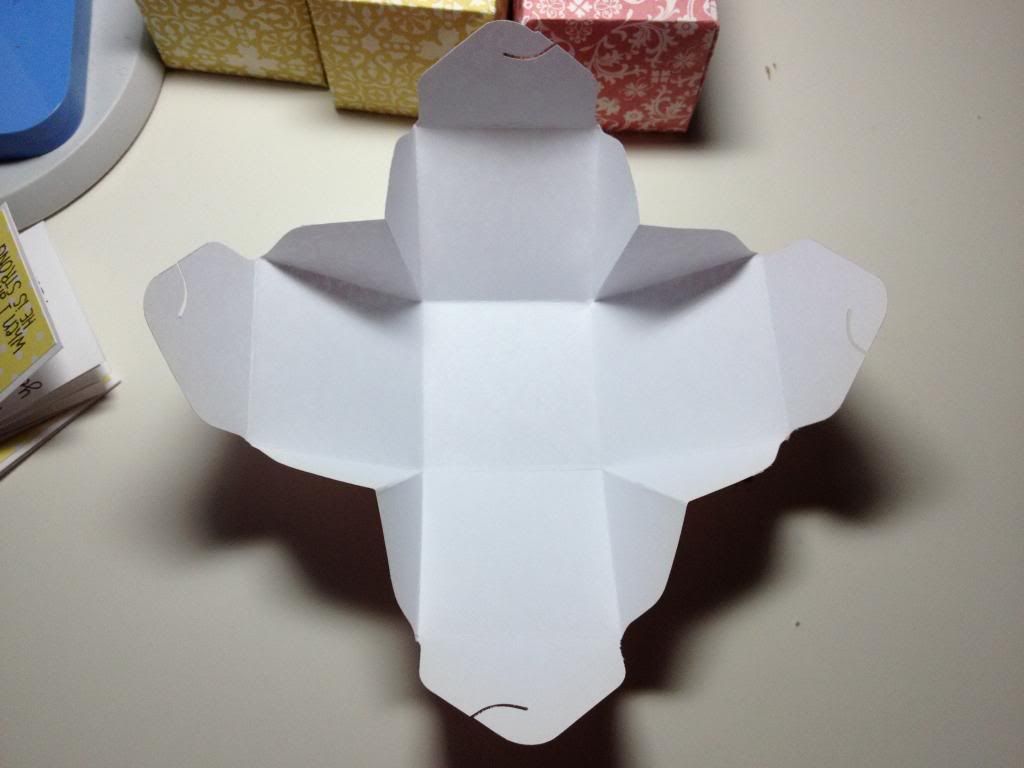 Scoring the paper was pretty easy as was folding it and putting it together. Unfortunately, a few of the boxes turned out the tiniest bit lopsided because the paper was very thin and I also included a packet of Jolly Rancher Crunch 'n Chew candy. I didn't realize that the ones I had were 2 per pack, so it was a little longer than I thought. It still fit, but in the beginning, I kind of squished them in there. Whoops!
I finished the 21 boxes pretty quickly. They're probably the easiest boxes I've ever assembled since the punch board does all the exact cuts and scoring for me as opposed to when I made the treat boxes last time and had to use the hole punch and tie with ribbon.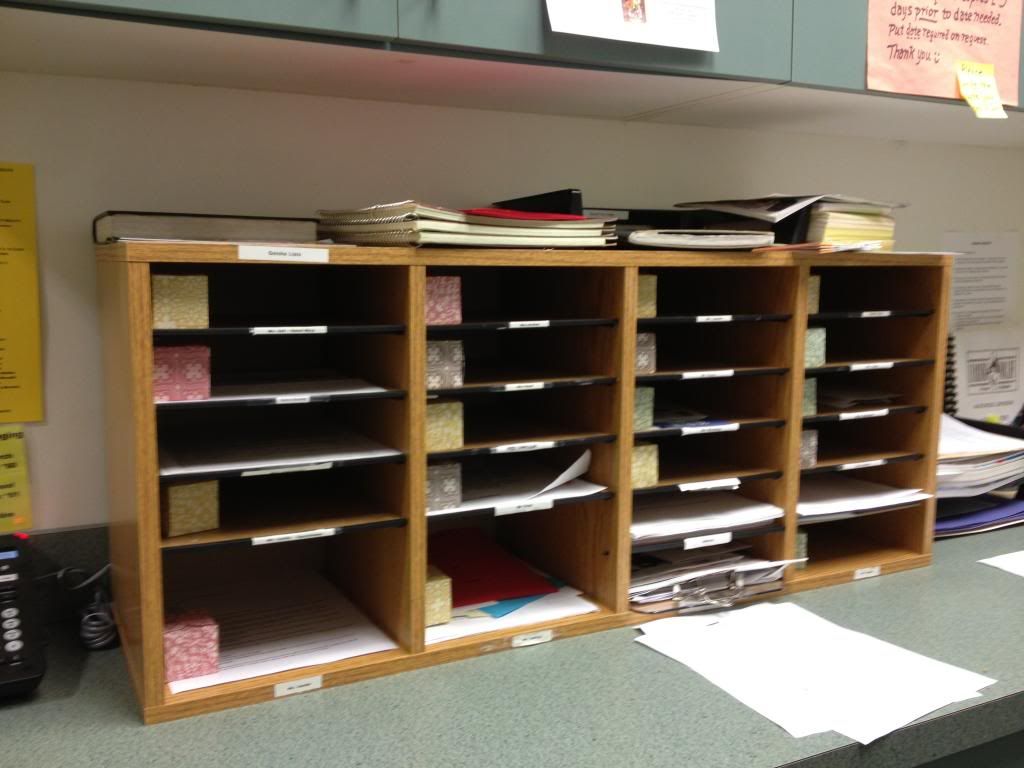 I have to say that I get really excited putting them in everyone's mailbox in the morning. A few of my former colleagues told me they were really appreciative of the effort and sentiment. I was just happy to be able to encourage them in this little way.