Boy, we've sure had a lot of snow this winter, haven't we? It's kind of crazy that the year that I'm not teaching, the school has a bunch of snow days and snow delays! But realistically, I was much happier knowing I'd be home on those days because I was already stressing for my mom's sake. If I had to drive as well, I'd be in full panic mode! Our location is good because we don't have to shovel when we live in an apartment building, but it's kind of a little bit difficult for me to think about driving from here.
Regardless of how you might feel about snow, snowmen are the absolute cutest. I've actually never made a full-sized snowman in my life. The one time there was a lot of snow when I was a kid, my aunt, uncle, cousin (they lived next door) and older brother decided to build one out in our backyard. I remember watching from the kitchen sliding door wishing I could be outside too, but I happened to have a fever. Oh well. Maybe one day I'll make one carrot and all with my kiddies!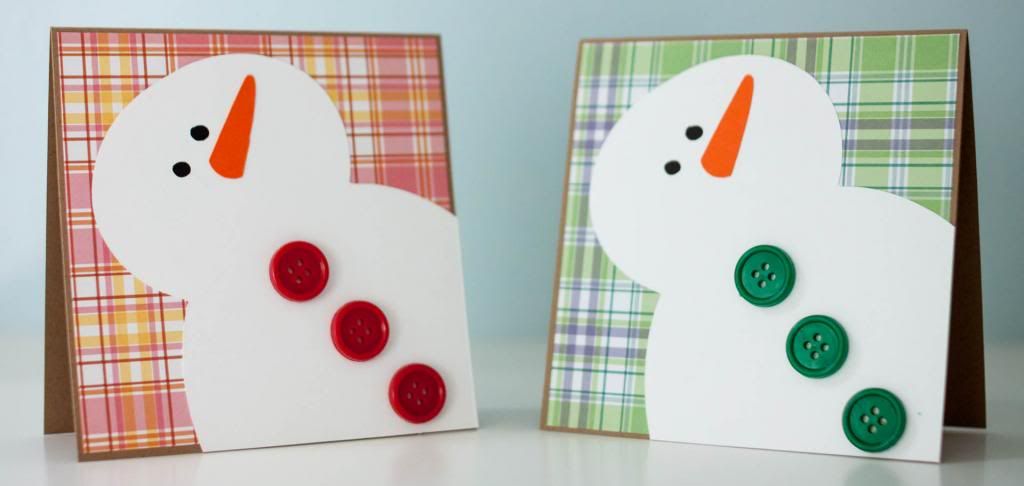 For these cards, I followed a similar format to one I found online made by Lisa's Handmade Cards. I like to include the link of the original blog post when I "scraplift" a card, but my pin on Pinterest shows that the domain name is no longer being used, so I'll just post a link to the
pin
.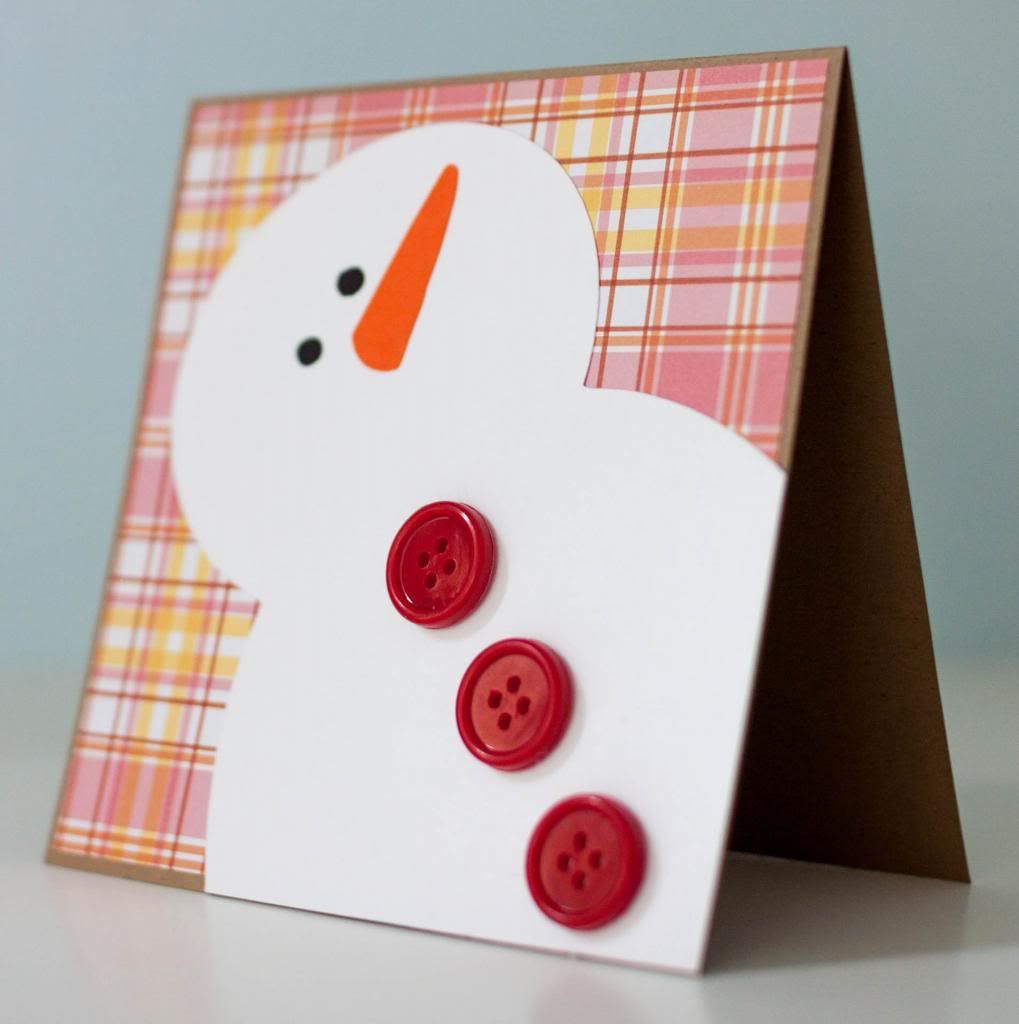 I used the snowman cut from the Doodlecharms Cricut cartridge and kept it pretty simple because I wanted the buttons to be the focal point of the card. Lisa's original card included a scarf, which I attempted to recreate, but the size of the buttons I had just made it look off.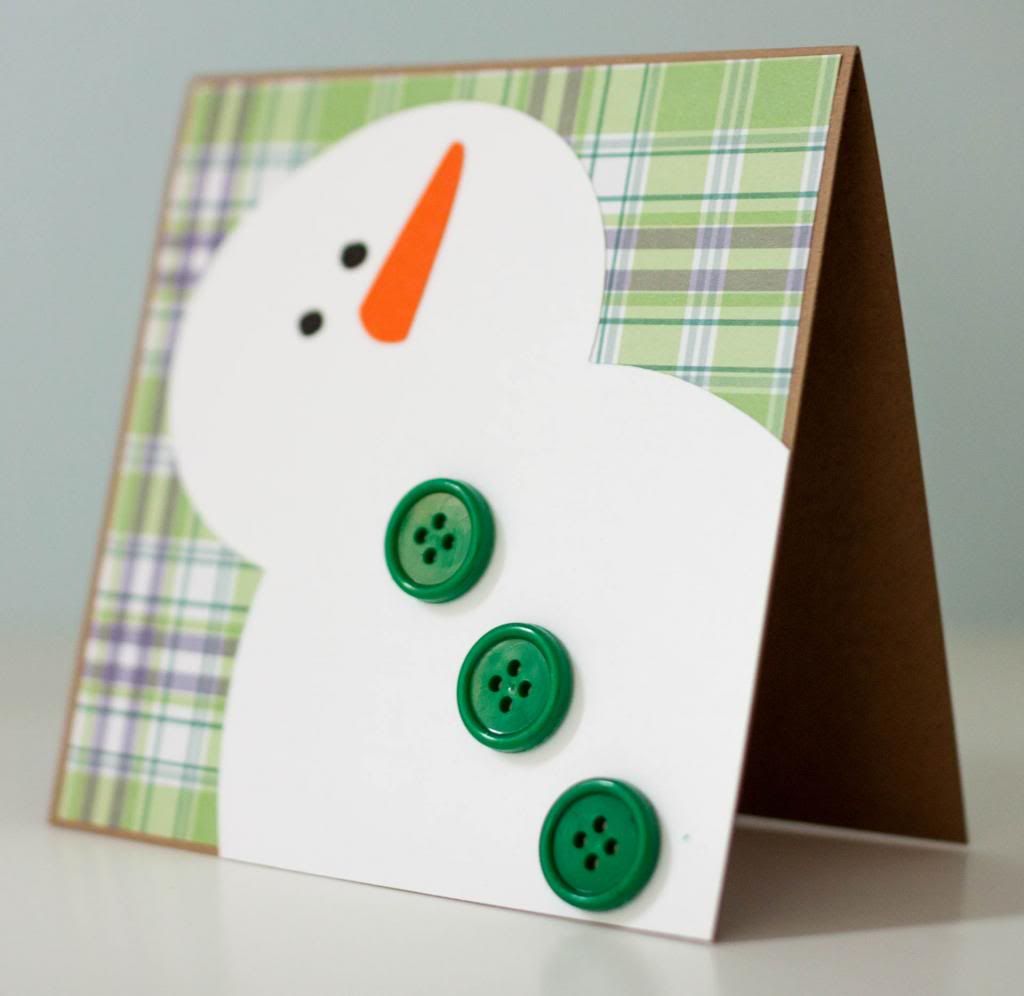 Personally, I really like that the snowman is tilted and coming off the plaid layer and even the card itself. It gives it more character than just making it upright. I thought this was also the perfect opportunity to use interesting background paper since the image is so plain, so I had fun going through my paper and choosing these two versions of plaid. I decided not to include a sentiment so that it could be used for any occasion. How fun would it be to send this card in the middle of a hot summer instead of right now during this cold winter?