Since our vacation in Disney World, I feel as if I've just been hungry almost all the time minus the few days I was under the weather. My stomach definitely got used to eating a super light breakfast, an early lunch around 10:30-11:00am, an early dinner around 5:00pm, and then another meal later at night. It really wasn't TOO much because most of the time we split a counter service entree so that we wouldn't waste food or be too full to enjoy the attractions. Obviously, I don't have the luxury of eating the great meals here in NY. Plus, we're not on our feet all day long walking off the calories, so clearly I had to cut back, haha. Even so, I've still been enjoying FOOD and thought I'd share with you a few pictures of the things I've eaten!
This past week, Howard worked some overtime and handled a meeting with some fancy-shmancy execs that got some trays of sweet treats. When it was over, hubs so kindly thought of how much his wife enjoys brownies and chocolate chip cookies every once in a while and brought home these goodies! I didn't realize just how badly I was craving until he surprised me by taking the plate out of his bag. I actually hadn't eaten anything sugary that day, so it's a wonder I didn't crash earlier! Let me say that they were delicious, and yes, I did eat my brownie and cookie one after another.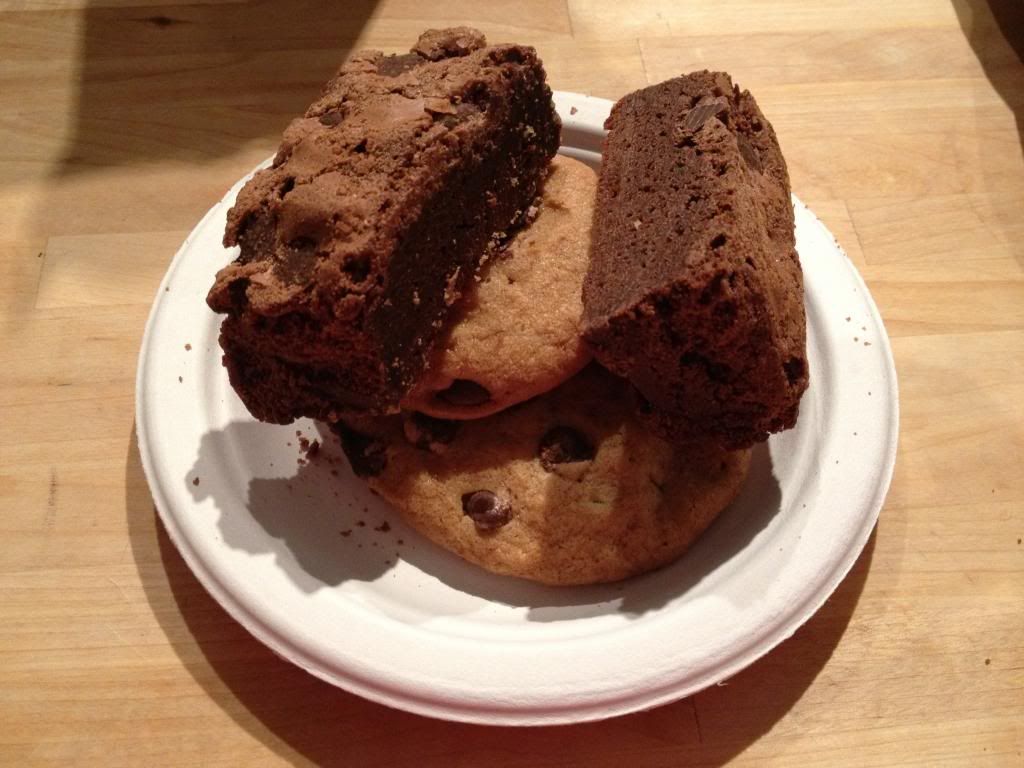 Yesterday I mentioned that Howard also surprised me with some Sabra Sun Dried Tomato Hummus. It looks so strange in a picture like this, but it was beyond delicious. I baked some flour tortillas in the oven, so it definitely wasn't like the assortment of hummus at Boma with some lavosh on the side, but it definitely brought back those memories. We actually have the fixings for making our own hummus (chickpeas, tahini, lemon juice, cumin, etc.), but I haven't yet attempted to use our Cuisinart. After thoroughly enjoying this, we will have to try it ourselves!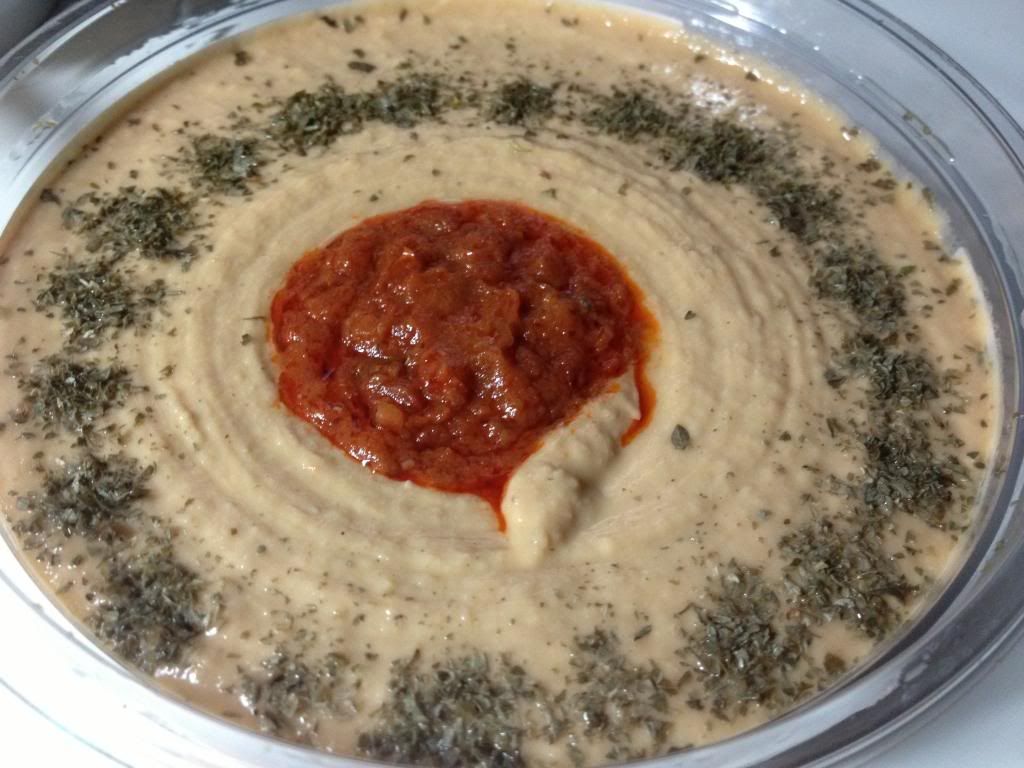 Today between morning service and Sunday School, we went to Simply Bakery to get a snack. I chose the turtle "bou," but it wasn't warm so I ended up eating my other choice, which was an apple roll for just $2. Though this too would've been much better if it were warm, it reminded me in the tiniest bit of Disney World and the tasty apple turnovers I've had from the old Main Street Bakery. It wasn't quite the same, of course, but the taste of apple goodness brought me back to our honeymoon.
Lastly, we quickly picked up some food for the "Malaysian restaurant in the tunnel" to bring home since we had to leave church early with my dad. I chose to have Pad Thai today, which I was happy about because I feel as if I haven't had it in a while.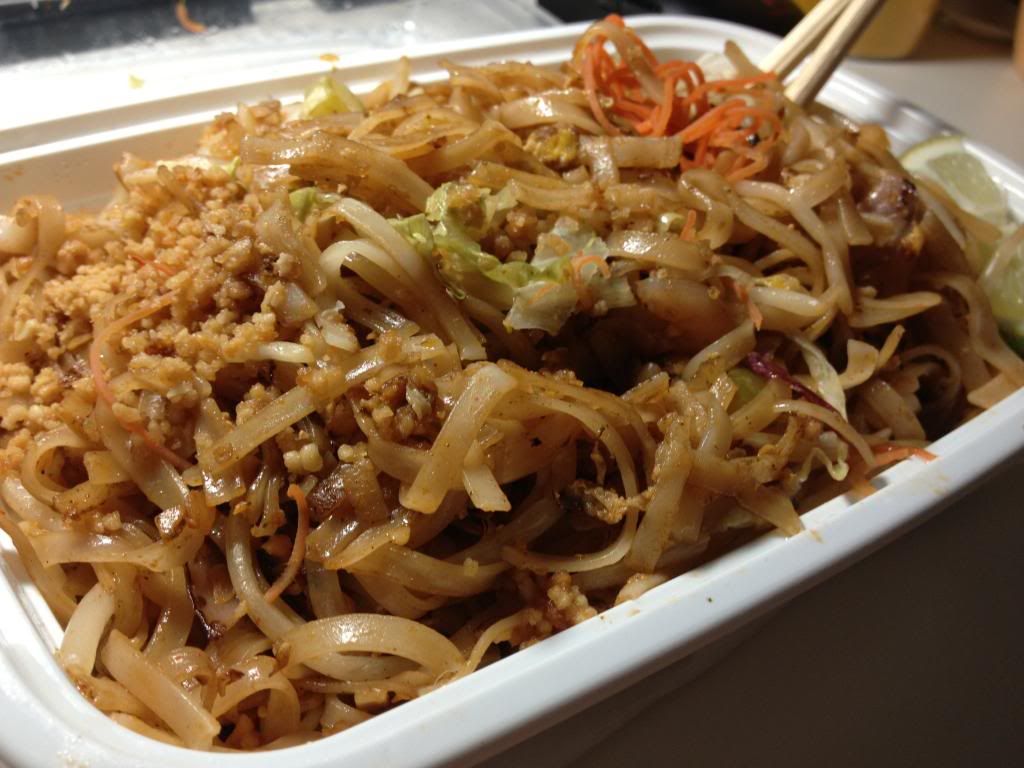 Food really makes me a happy camper. Have you eaten anything tasty lately?