What is it about all the bears on the Cricut cartridges that I just absolutely love? They're so cute! I think I've grown to really like bears because Howard likes them (as in, real bears, not just cute images of them, haha). It makes me excited about Disneynature's Bears. We have Chimpanzee and loved it, so of course, we'll get Bears when it comes out!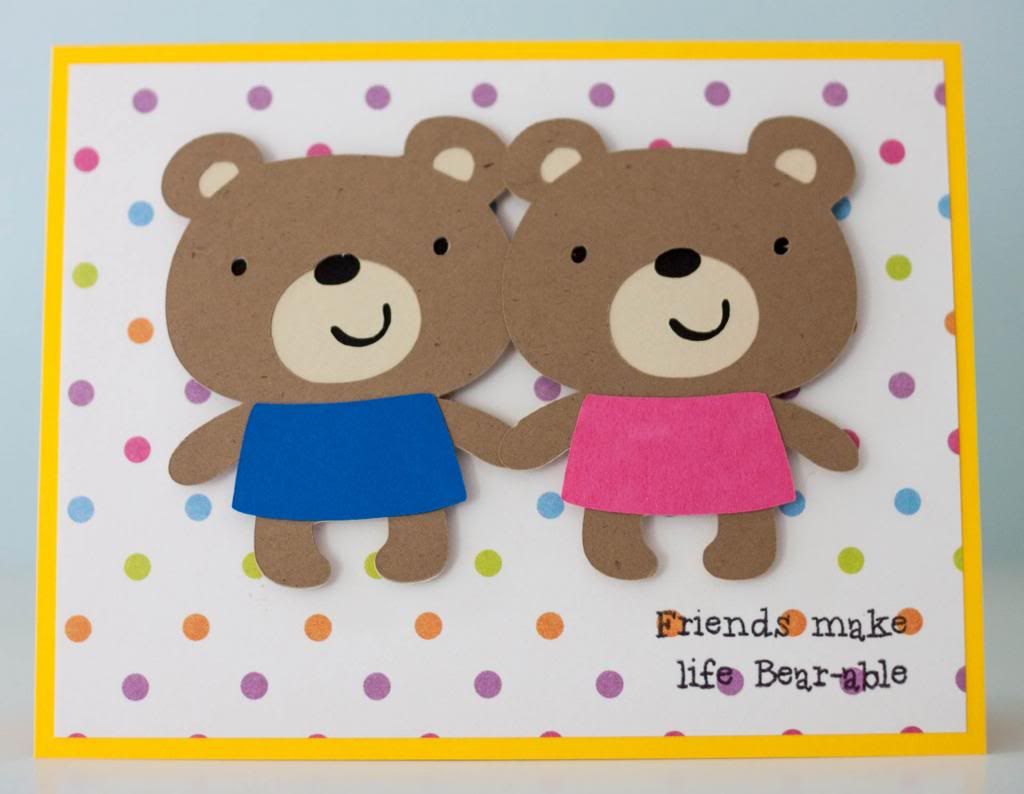 For this card, I just cut two bears from the Create a Critter cartridge and used different colors for the "clothes." It's funny that that's considered clothes because it's essentially just one block of paper! The sentiment is from Pink by Design's set called "Woodland Critters." Because of the cheery nature of the card, I thought the multi-colored polka dots fit with the sentiment.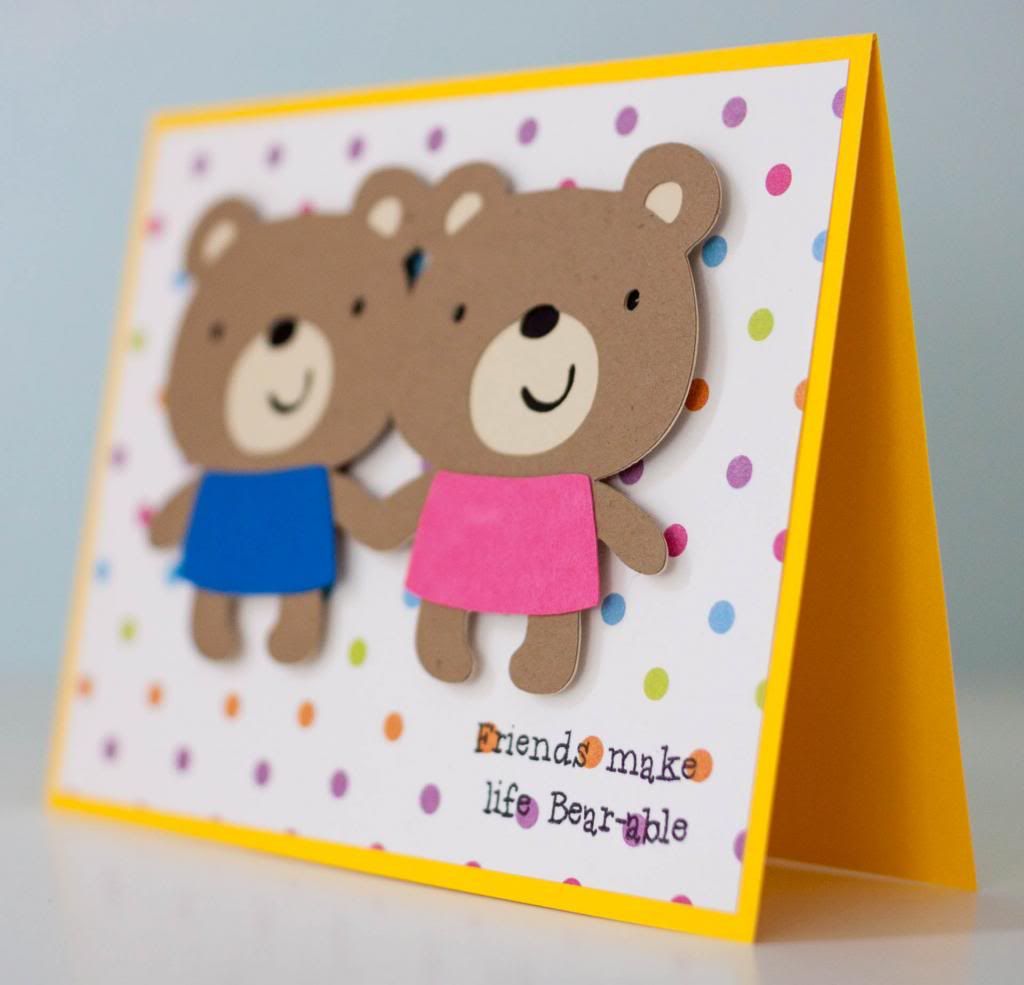 As I hastily get this update ready to post, it's a nudge to finish the big custom order I have so that I can go back to crafting with different images because I'm almost out of cards to post here!