Enough time has passed since I posted a card using the bears from the Cricut cartridge "Teddy Bear Parade," right? I posted this on Facebook at one point and possibly on Instagram, but this is another one of the cards that I made for my church's bake sale last November. This one sold very well! Even though all 6 didn't sell at the bake sale, I had people order them once I posted the card in my Facebook store.
The bear is such a cutie with those glasses. I'm a firm believer that putting glasses or other nerdy/geeky accessories on critters or kids can be the absolute cutest! The sentiment is from Pink by Design's set called "Our Kids" and was stamped on a banner from Papertrey Ink's "Double-Ended Banners Die."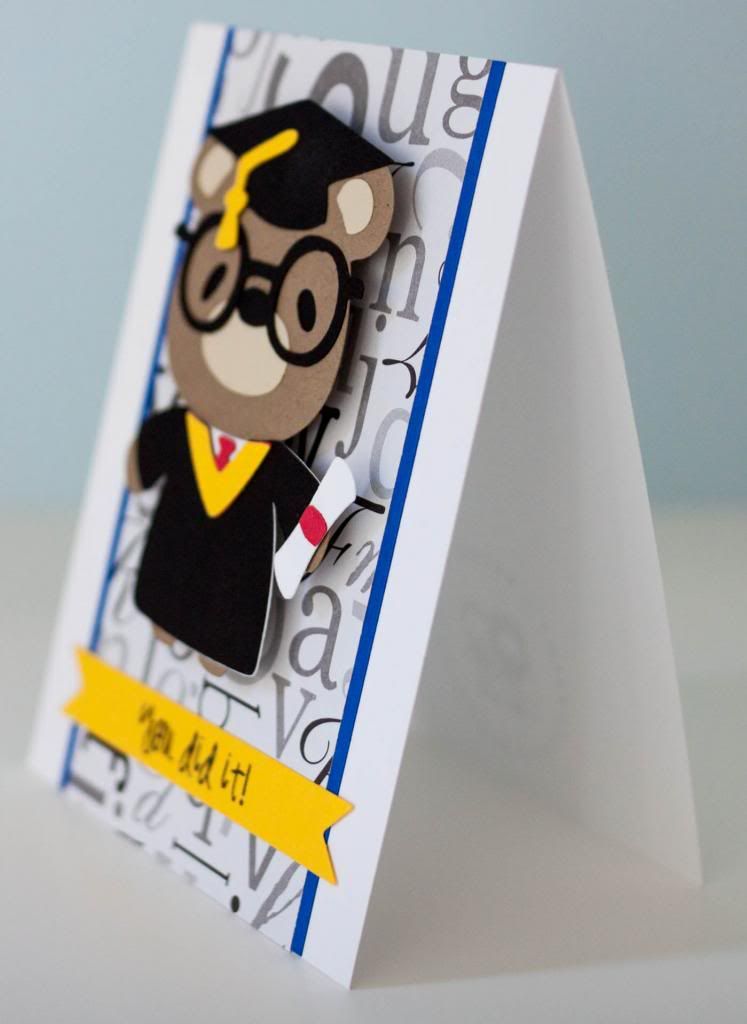 The thing I like the most about this is the layering of the papers. I wanted to do something different, so I used the patterned paper with the letters on it and layered it on blue so that it would add another color. Howard was also quite pleased with this card too, which makes me happy because I often have trouble piecing the cards together at the end so that they don't all look the same. He did, however, help me in choosing the yellow for the sentiment banner, so thanks hubs for your help and your support!