What happens when Howard and I decide to close our eyes for 20 minutes earlier in the evening just because we're too exhausted (and too cold)? We end up taking a 3-hour nap. Whoops! That's kind of common for us because I am quite the fan of the snooze button. I set my alarm to wake me up at 8:10pm so that I could get up and type up this update to post by 8:30pm, but it just wasn't going to happen. Oh well, it's still the 23rd, so I'm technically on time anyway!
With the news that Disney has once again raised its ticket prices, an island vacation really makes more and more sense. My aunt, uncle, cousins, and a few of our church friends just went on a cruise getaway, so seeing the pictures of the gorgeous weather and the beautiful water got Howard and me thinking about having a non-Disney vacation in the future. Howard has never experienced an all-inclusive resort before, and it would definitely be a more relaxing experience as opposed to the hardcore park touring (even though we do love it!). It seems only appropriate that I post this card tonight!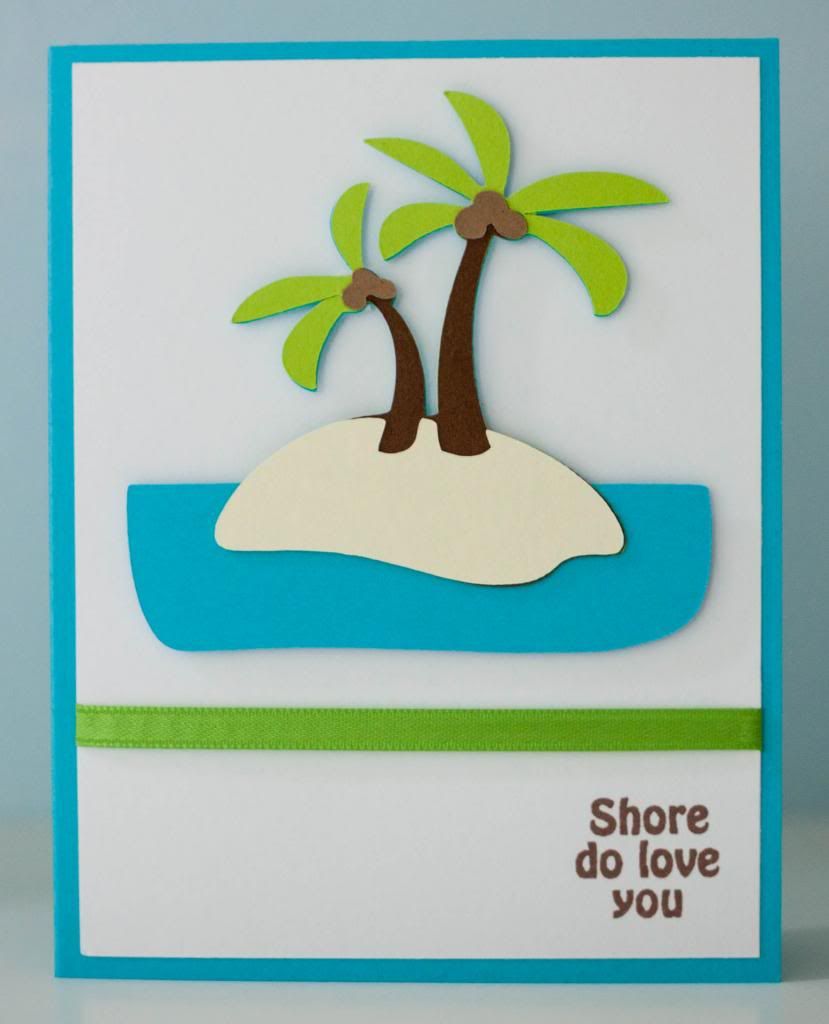 The little island image is cut from the Cricut cartridge called "Pack Your Bags." It actually reminds me a lot of Pirates of the Caribbean when Jack and Elizabeth get stuck on the island with the hidden rum! The sentiment is from Pink by Design's set called "Summer Vacation." Other than that, there really isn't much else to say about this very simple card!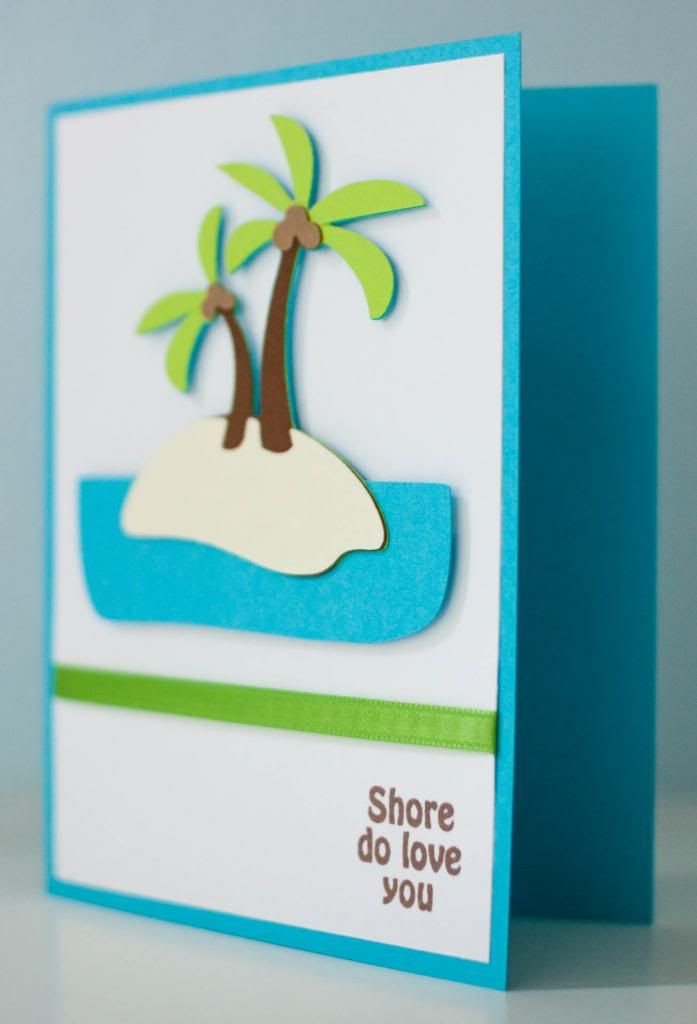 Now getting back to the raised Disney ticket prices ... boo to you, Disney! You already raised them last June! We both purchased 10-day no-expiration tickets from Undercover Tourist before that trip with my family because there's no doubt that we would eventually go back. I personally love the no-expiration option (although it seems like it's no longer available to purchase online via the Disney website) because it takes the pressure off of having to hit all 4 parks in one trip. We always do it anyway, but I know that there have been trips where we've had to change our plans the morning of because of health concerns, so it helps ease my mind knowing we won't "waste" a day. The other benefit is that the ticket will obviously be used over a span of 2.5 trips, so even with the no-expiration option added, we lock in the cost of each day at the parks although it does mean shelling out a lot at one time. Undercover Tourist still sells the tickets at the previous price until they're out, but it just doesn't make sense financially to be spending close to $700 right now. That's rent money and grocery money!
With that being said, WDW will still be our choice vacation destination because nothing beats that magical atmosphere and we want to be able to make memories with our kiddies there in the same way my parents did with my brothers and me. But the price increase (
and the fact that Disney did it quietly without making a big announcement about it
) does make an island getaway sound a bit more enticing! There are other locations we'd like to enjoy like Lancaster, PA (Hershey Park, Sight and Sound) and Washington DC (all those museums and the zoo!) so maybe this will nudge us to do those instead along with an all-inclusive stay in Bermuda or the Bahamas!