After I spent the day at the doctor's office and the stores two nights ago, I went home thinking Howard and I were going to just have an easy night because we had leftovers for dinner. Yay to no cooking! I was actually going to take an early shower because I had the echo cardiogram goop on me earlier, but I ended up chatting with my Disney friends about Bath & Body Works and sending some of them the email with the 40% mystery code. Once Howard got home, my mom called and asked if we wanted to go to dinner with them at Texas Roadhouse, and we gladly went along with them!
I've come a long way when it comes to being okay with eating at Texas Roadhouse because of my fear of HUGE animal heads especially buffalo. I've loved the food since the first time I ate there with some of my mom's extended family when we were on a short vacation in Lancaster, PA. I sat with my cousins Danielle, Nikki, and Chloe, and we had a great dinner. It was the first time I tried their chili and loved it, and I also had their fall apart ribs.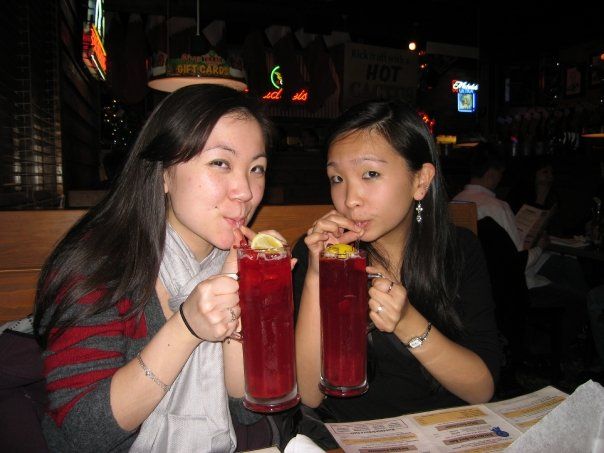 Danielle and I love our non-alcoholic drinks!
Four girls and a plate of cheese fries = happiness.
Since then I just loved eating there, but it was only recently that we started going to the one in New Jersey. Beforehand, we'd only go there when we were in PA for our church retreat. We were seated right away since it was a Wednesday night, so that was great because I was hungry and ready to eat! Normally, I eat some peanuts while we wait, but I've since figured out that peanuts and peanut butter make me feel pretty sick. I avoided it this time, and I was actually able to enjoy my dinner without any pain! Yay for figuring it out, but boo because I love peanuts and peanut butter things! Instead, I enjoyed the bread and butter. It's just so deliciously tasty. It's warm and soft and so easy to dip into the cinnamon honey butter. We finished the two baskets and then asked for more, so we were able to bring some home too.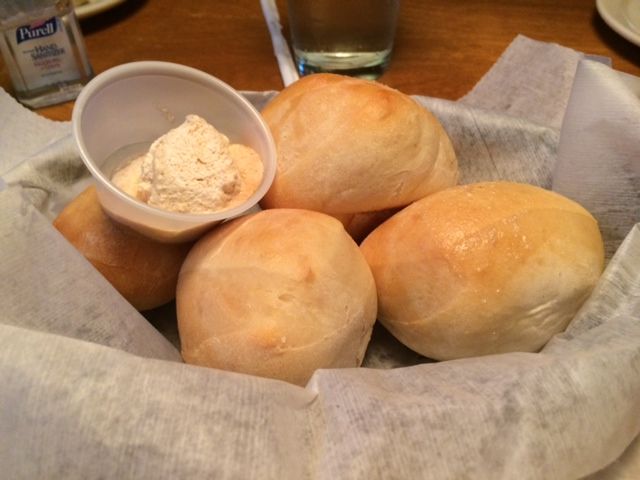 With our entrees, we were able to choose two sides. I haven't gotten it in a long time, but I decided to go with the chili topped with cheese and onions. I know that when I have something like this as a side, there's really no way I'm eating my actual dinner especially since they bring this out first. That's fine by me because having leftovers for lunch or dinner the next day is something I really enjoy.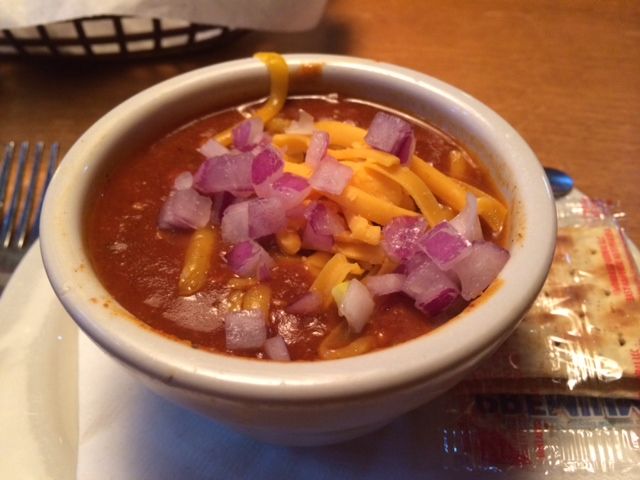 I ordered the ribs for my meal with steak fries. I love how you don't even need a knife to eat these as a fork just easily pulls the meat directly off leaving a amazingly clean bone. This yummy food lasts me a while too because I can bring it home and eat it twice! I'm a cheap date, haha.
Dinner with my parents was really fun because I obviously don't get to see them as often anymore since getting married. I don't think there was a moment where I shut my mouth except maybe to chew a little, but even then, I'm kind of non-stop. Apologies to my family!
After we finished eating, we went to Kohl's because my mom had a 30% off and there was a lot of clearance. I found a dress that was 80% off for just $13.60, which meant that with the extra coupon, it only cost $9.52. That's how I like it! I really like buying dresses randomly so that when the special occasions come up, I don't have to search store after store because that's something that stresses me out. I haven't had to search for a dress for bridal showers and weddings since my brother's wedding. I also got an extra pair of my gray slip-ons because they were on sale for only $20, which meant $14 for my favorites in the warmer weather! Howard also found dress pants for work that only cost $18, so $12.60 after the coupon. Score!
We walked out with 3 items, but one item that we sadly didn't purchase was Someday by Justin Bieber.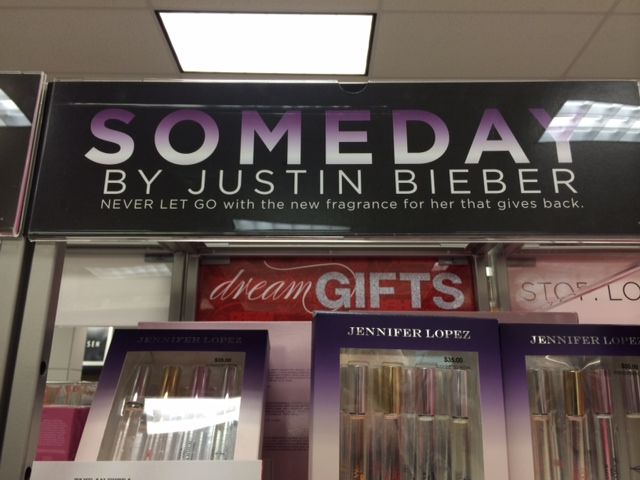 HAHA, just kidding. Howard just snapped this picture and sent it to me the next day, and I started cracking up. We laugh at it because of the fake commercial featuring Justin Bieber and Jimmy Fallon. No sadness that night, just lots of fun and good food with family!