I remember when Pinterest first came out. I couldn't figure out what it was all about and why everyone wanted an invite to join. Now that I've been using it for a while, I really enjoy having all the links of things I saved so readily available and easily seen. It's also fun to post my own cards on a board and get notifications every time someone else pins a card I have made. Lately, the cards that get the most pins are the ones made using the Teddy Bear Parade cartridge, so I figured I'd post another one here on my blog!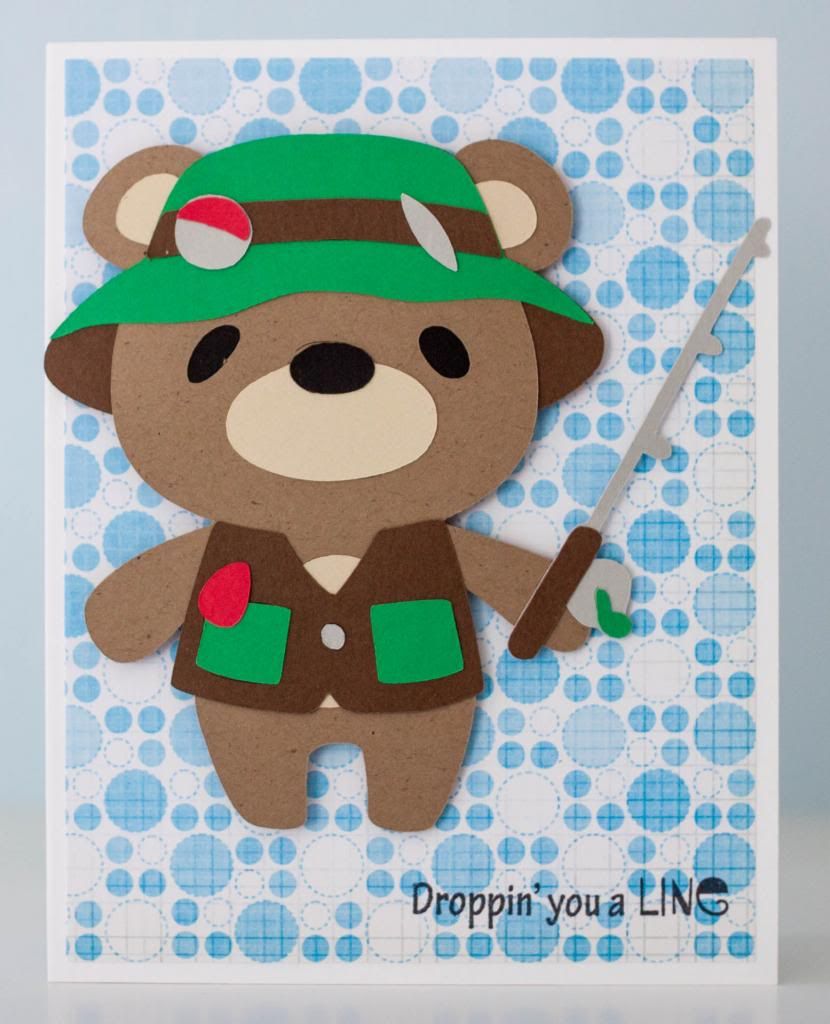 Even though you need to have patience when putting these cuts together because there are so many small pieces the end result is so adorable. I love all the accessories on the bears!
I also really like the Recollections paper I used as the layer because the blue circles remind me of water droplets, which works for a fishing bear. The sentiment is from Pink by Design's set called "Simply Everything," which was one of the first sets I purchased because of the variety. I think the phrase fits so well to make this card general enough for a special occasion or just as a note of encouragement.