The Create a Critter cartridge is definitely one I use often because of how easy it is to layer. What's great about it is that there are many other great images on it other than the animals themselves. Sometimes it's important to just sit and flip through the handbook to see what else each cartridge has available; it's surprising what I find! These tulips were an image that I happened to find on the cartridge that I really liked because tulips are my favorite flowers! I especially liked this cut because they were growing tulips. I actually don't like receiving flowers, but I love seeing them growing. Haha, Howard knows this and only gave me a bouquet of flowers for my college graduation when we dated the first time around and then sent flowers when we were just friends again after I had surgery to get my gallbladder removed. Since then, he has not given me flowers, and I'm definitely not one of those wives who wants to be surprised with a random floral arrangement for nothing. A random cheeseburger arranged with french fries or a sushi platter is a completely different story, but I digress!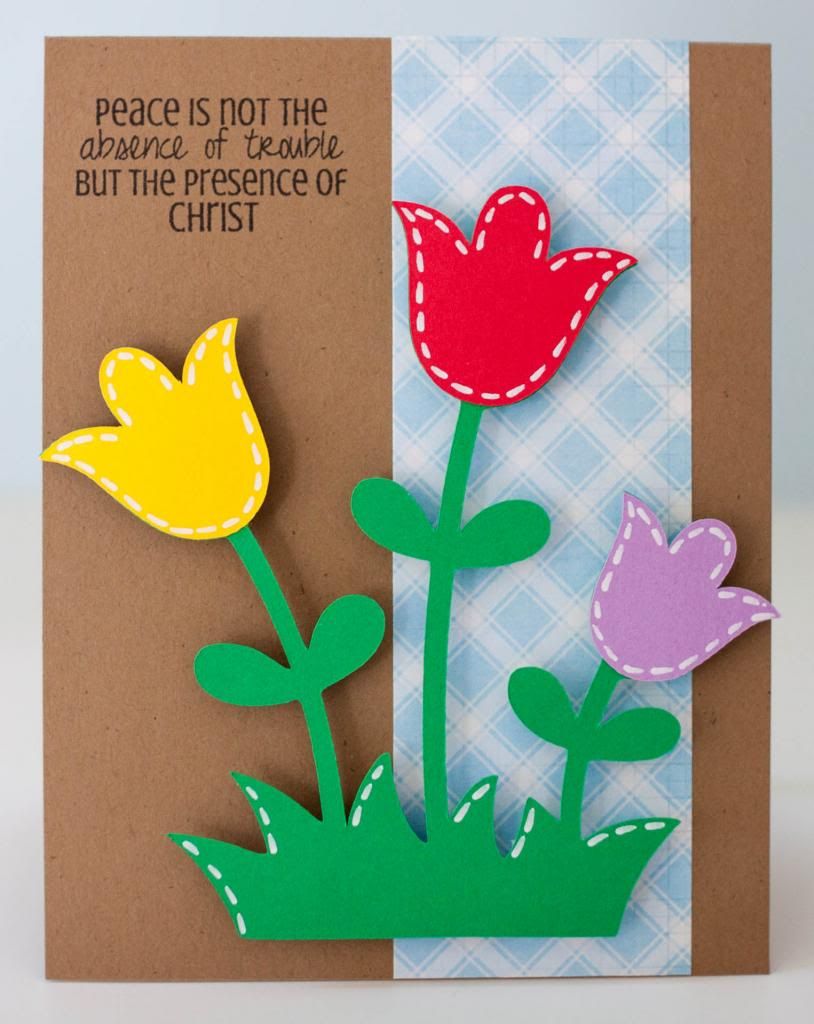 To allow the colors to pop, I decided to just use kraft cardstock, but it was a little too plain so I added the strip of blue. I'm really trying to branch out in using a background color paper that isn't found in the image itself. It still looked a little too bland, so I added some white faux stitching with my Recollections marker.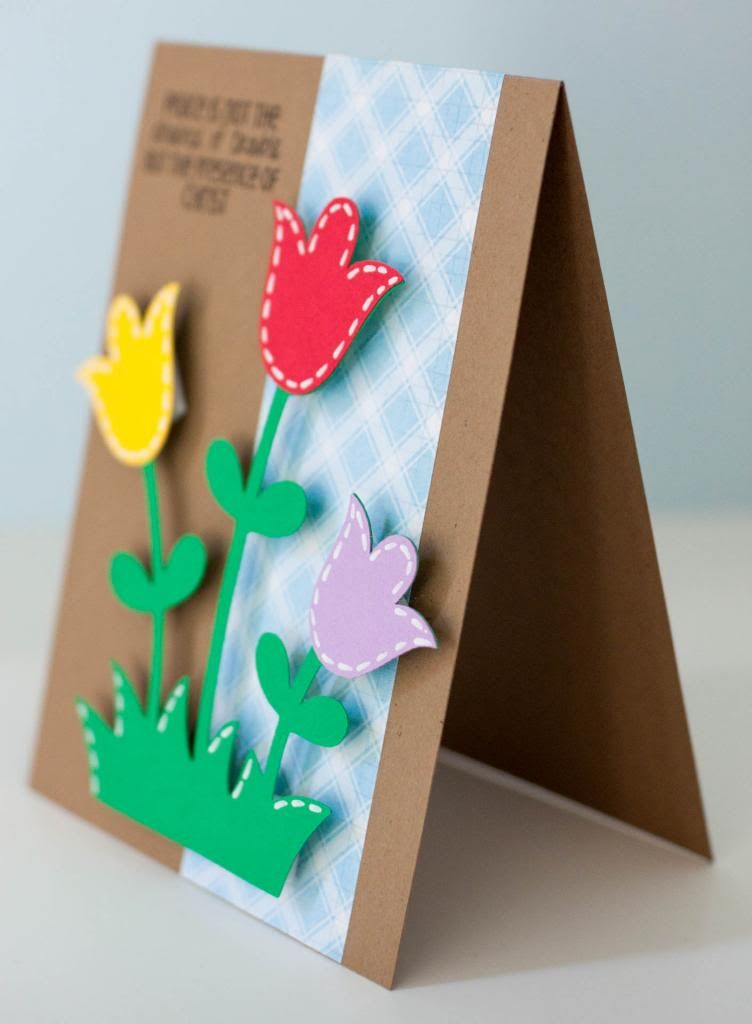 The sentiment is from Pink by Design's set called "Pray." I love how encouraging it is, and it was a perfect phrase for a card for my church's visitation committee.