The hubs and I woke up fairly early today because he had to go get our car inspected. While he was out and about, I decided to make some breakfast so that when he returned, he'd have something to eat. Unfortunately, we were out of eggs! We finished them before we went away on vacation, and we haven't gone to the grocery store since because (1) we needed to get our car inspected and (2) we've had some crazy weather this past week with a lot of snow and ice! Thankfully, Betty Crocker has these small pouches of different mixes that actually don't require eggs. To make these chocolate chip muffins, all I needed was the mix and water. Yup, the only ingredient I needed to add was water!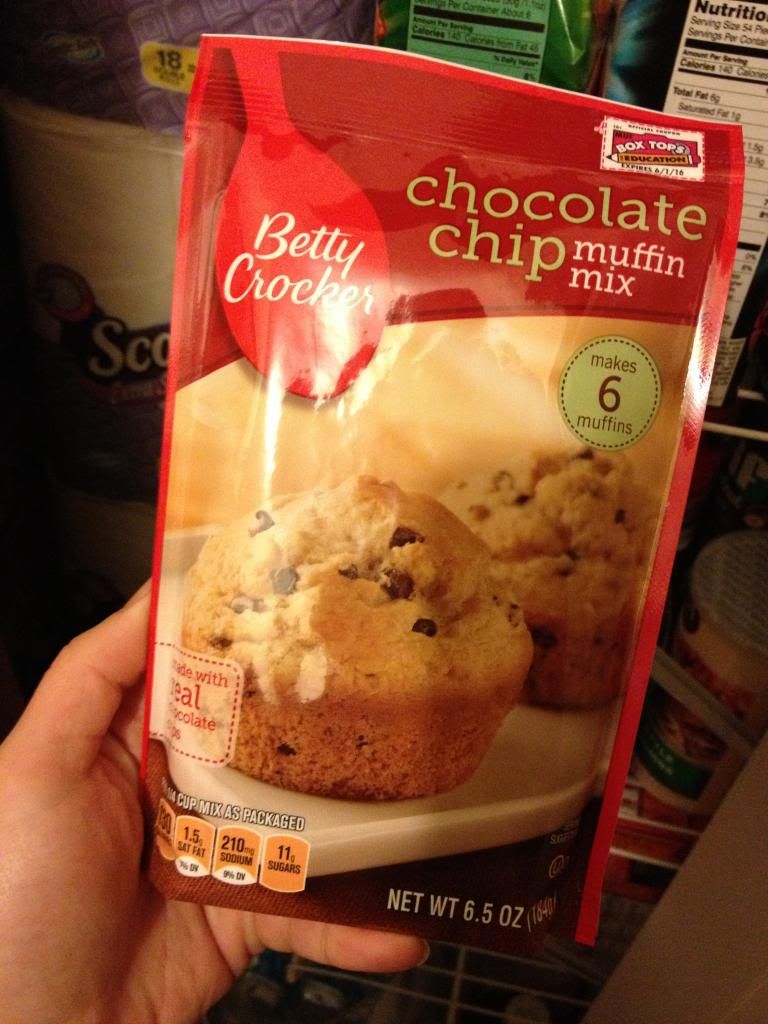 It's extremely easy to prepare. There are some items that kind of make me nervous when it comes to mixing. Brownies, for example, are a little difficult because they specify how many times to mix! It must be really important if they give you the approximate number for the turns of the spatula. Pancakes can also be slightly difficult as the directions tell you not to over mix it. This packet though doesn't take too long and there aren't numbers. Phew, who wants to count on a Saturday morning?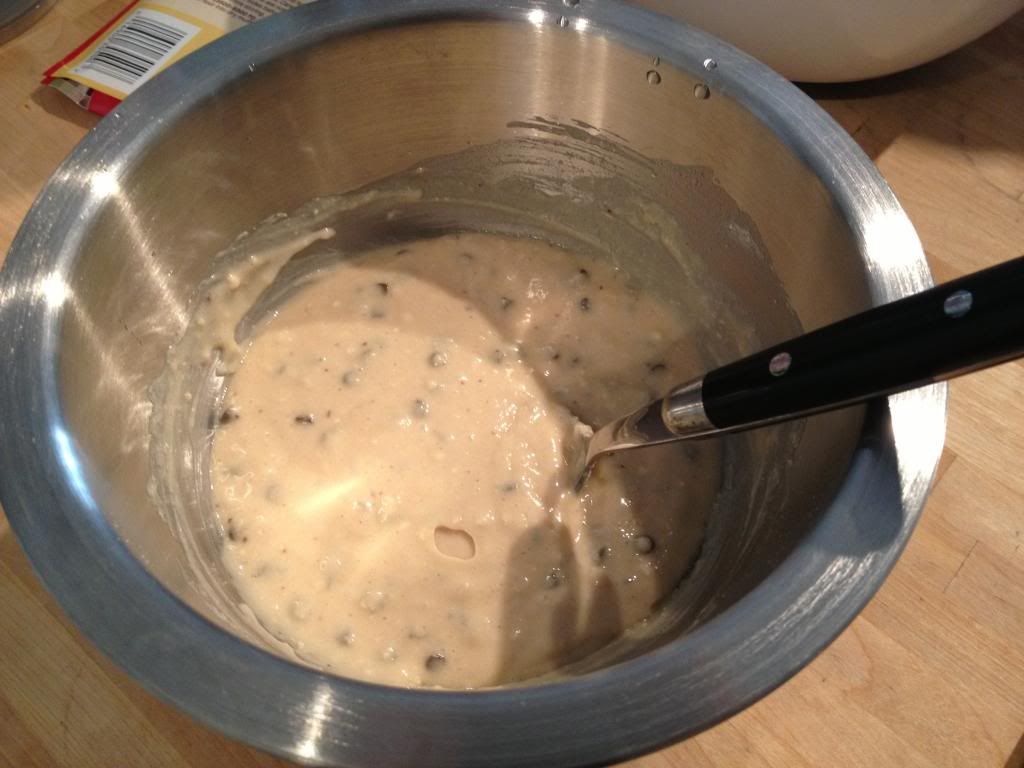 After making sure there wasn't any more dry powder in my smallest metallic Oxo mixing bowl (I love Oxo products, especially my 2 sets of mixing bowls!), I spooned it into the muffin wrappers. You might have noticed that the package says that the pouch only makes 6 muffins. This is another reason why I'm particularly fond of this product. There's only two of us in our family right now, and we clearly do not have need for a full pan of muffins! You could save them, of course, but they certainly don't taste as good the longer you keep them.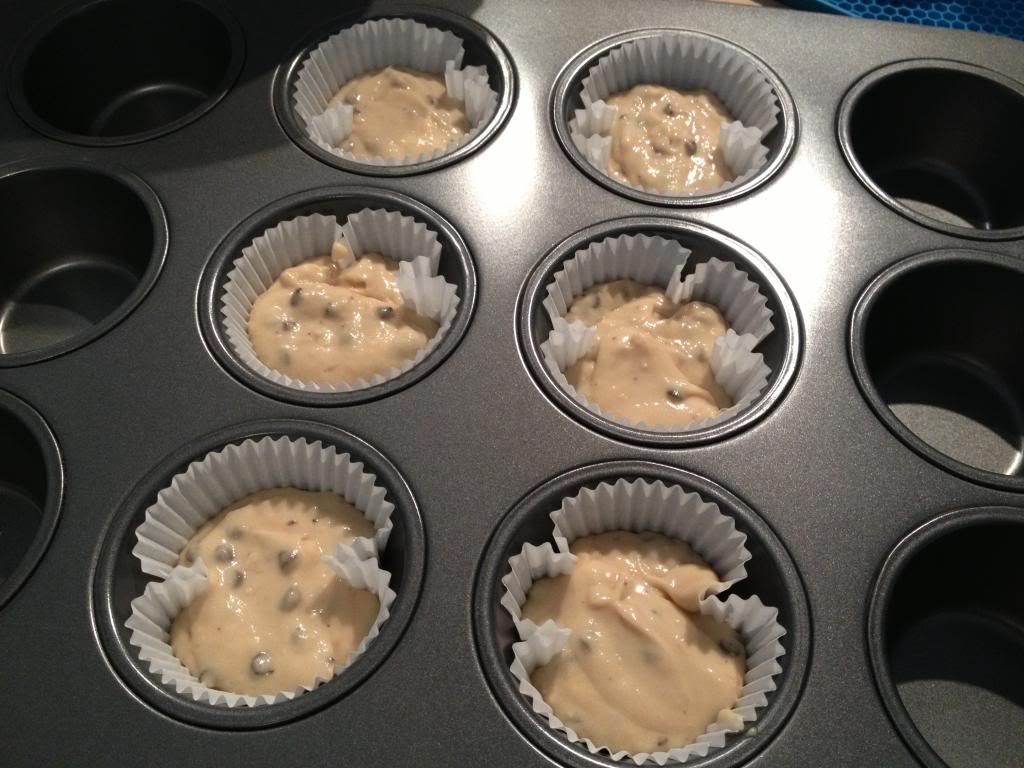 The muffins only take 20 minutes in the oven. After another 5 minutes of cooling on the countertop, they're ready! Such a quick, slightly decadent Saturday morning breakfast!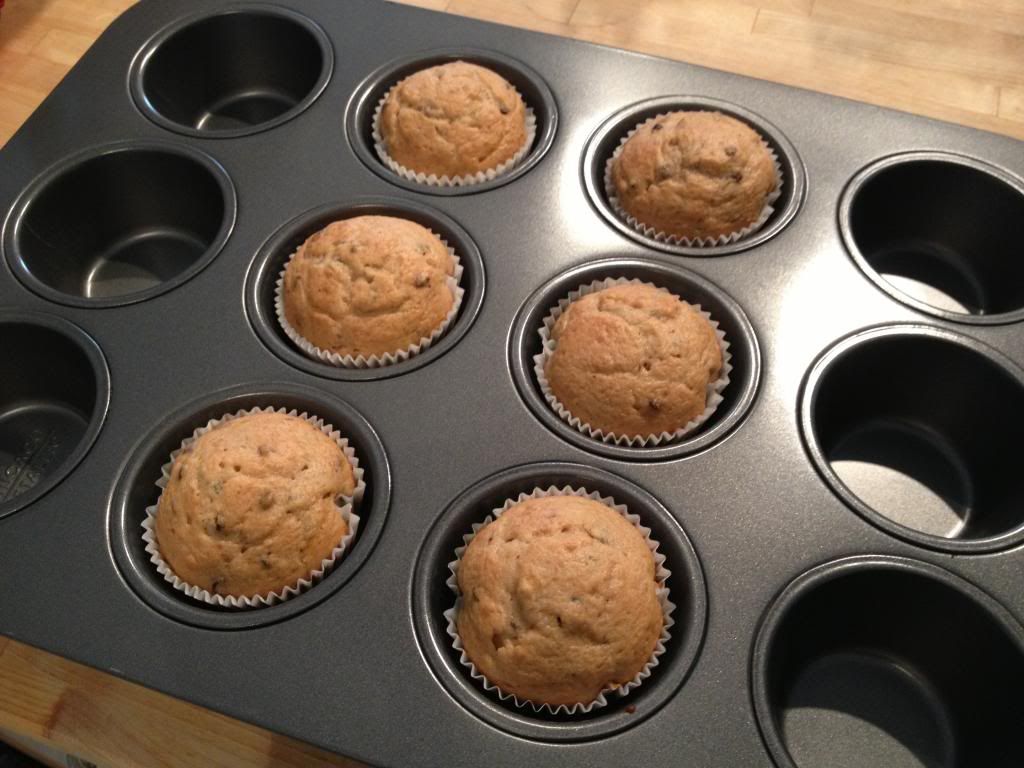 The clean-up is also really easy as long as you're using the wrappers. I only got a tiny bit of batter on the tin, but even that won't be difficult to wash off.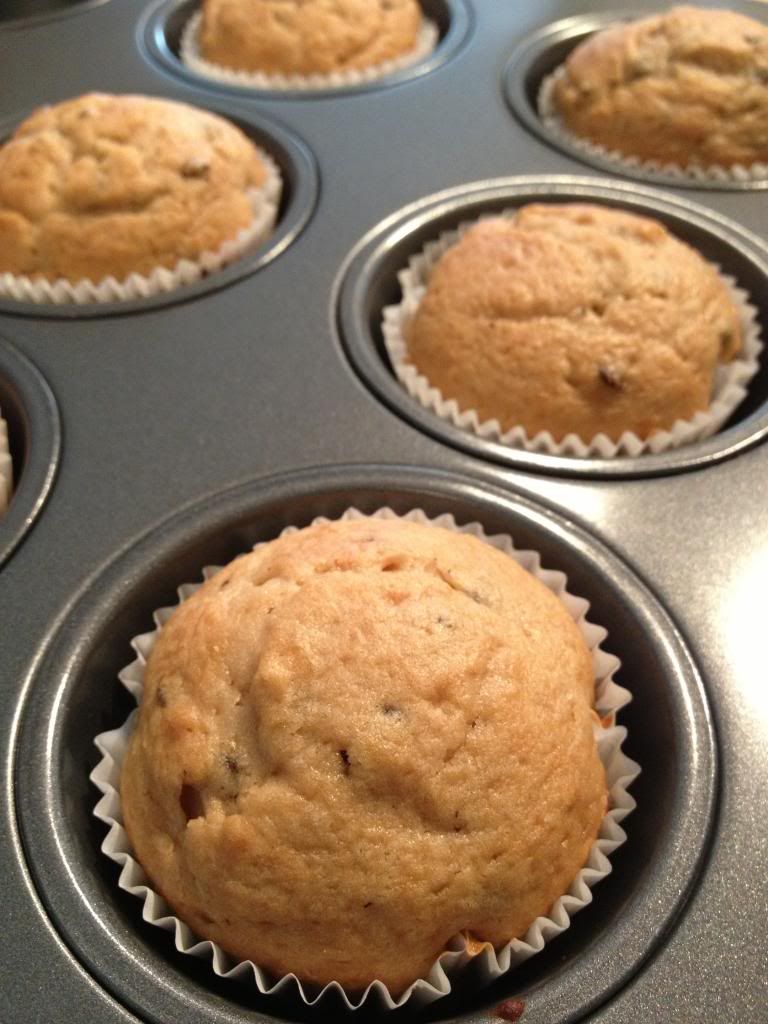 I did grab these pouches on sale at the supermarket for $0.98, so it's really nice having them in the pantry for the times when you don't have eggs or even milk to make anything more complex. When they're on sale again, I will definitely grab a few more to keep handy for these Saturday mornings. Are they the greatest chocolate chip muffins I've ever eaten? No, they're definitely not the greatest, but they're pretty gosh darn good! They have a different texture than other muffins, and I actually prefer these because they don't seem as rich, buttery, and heavy. I could probably eat all 6 of them at once, but I'd feel pretty sick after the second one. Plus, I love my husband, and my mom taught me how to share.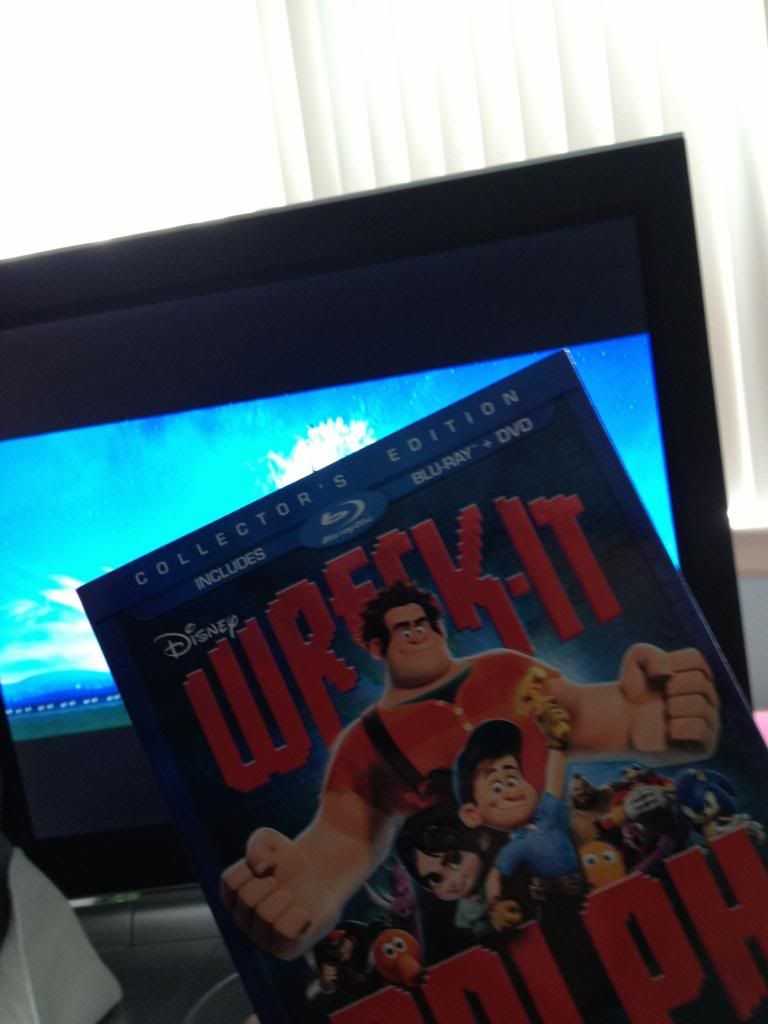 While they were baking, I did put the clean dishes away and wash the dishes that were around, so that's another plus for this kind of breakfast. Oven time kind of forces me to do other things that need to get done. Later in the morning, I started feeling a little sick (not muffin-related; don't worry!), so I took some Tylenol and put some Chinese medicine on my stomach before snuggling up under the covers to watch a DVD. I popped in Wreck-It Ralph since Howard and I had watched them during their meet and greet in Hollywood Studios last week, but I only made it up to Ralph meeting Vanellope in Sugar Rush before I konked out for hours. If you take out the pain, I'd say it was a pretty relaxing Saturday!