As great as it would be to have a house, there are a plethora of advantages living in an apartment. One minor one is not having to stop mail while we are away on vacation since our mail room is indoors next to the doorman's desk and locked up. That meant that when we returned from our Disney vacation last Friday, I knew that our mailbox might have some freebies, and I was right!
I got two issues of Elle magazine, which is just the start of a new FREE subscription. I don't think I've ever picked up a copy of this magazine in my life considering my idea of fashion is to buy 5 colors of the same item of clothing from Old Navy or Kohl's. However, I can't pass up free, right? In my mind, magazines are one of the highest luxury items considering there's so much that you can read online, but I signed up for all these subscriptions because magazines are the greatest for traveling!
I also got one issue of Ladies' Home Journal, which I already started reading. This is definitely more my speed than Elle. If I could choose what magazines to get, it would be more like, Real Simple and Reader's Digest, but LHJ is rather interesting too. Gosh, I just have to say that these magazines have way too many advertisements in them! A good part of the weight is ads!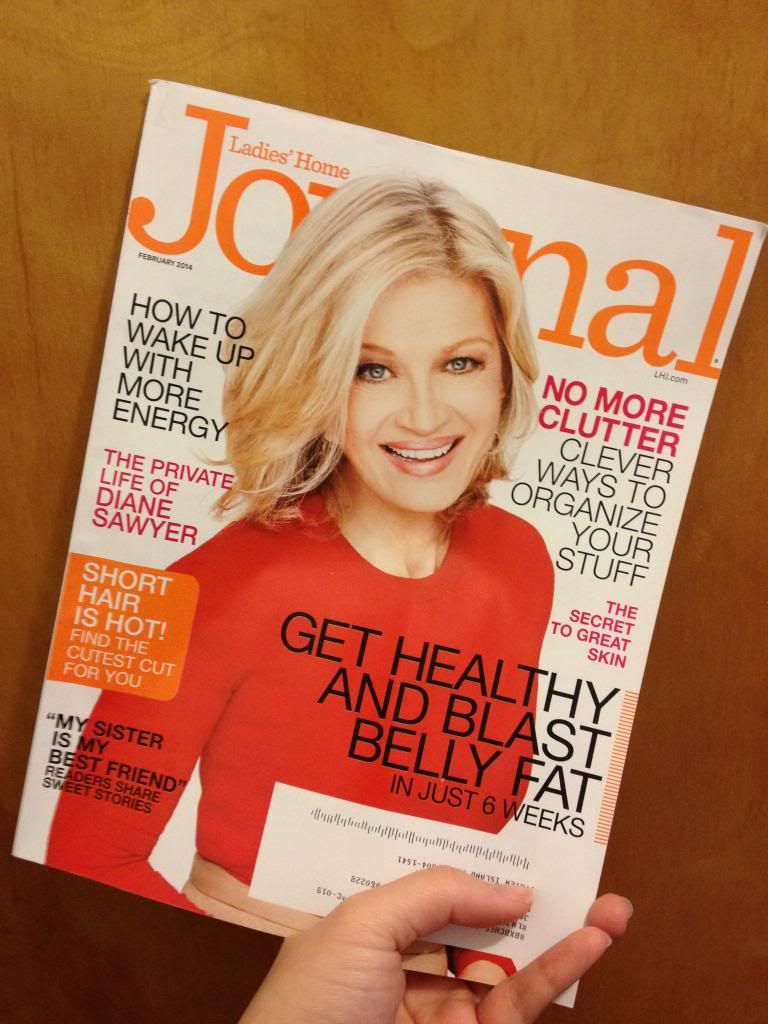 I also got a random envelope that I didn't recognize based on the return address, but inside was a coupon for a free Aquafina FlavorSplash! Yay! I see that there are a ton of individually bottled fizzy drinks, so I appreciate the opportunity to try another brand's product without having to pay for it. I think giving a freebie bottle to try is the best marketing. I can read reviews all I want, but this is one way to definitely get me to taste something. If the drink is as good as the company believes it is, they may have just easily secured another customer.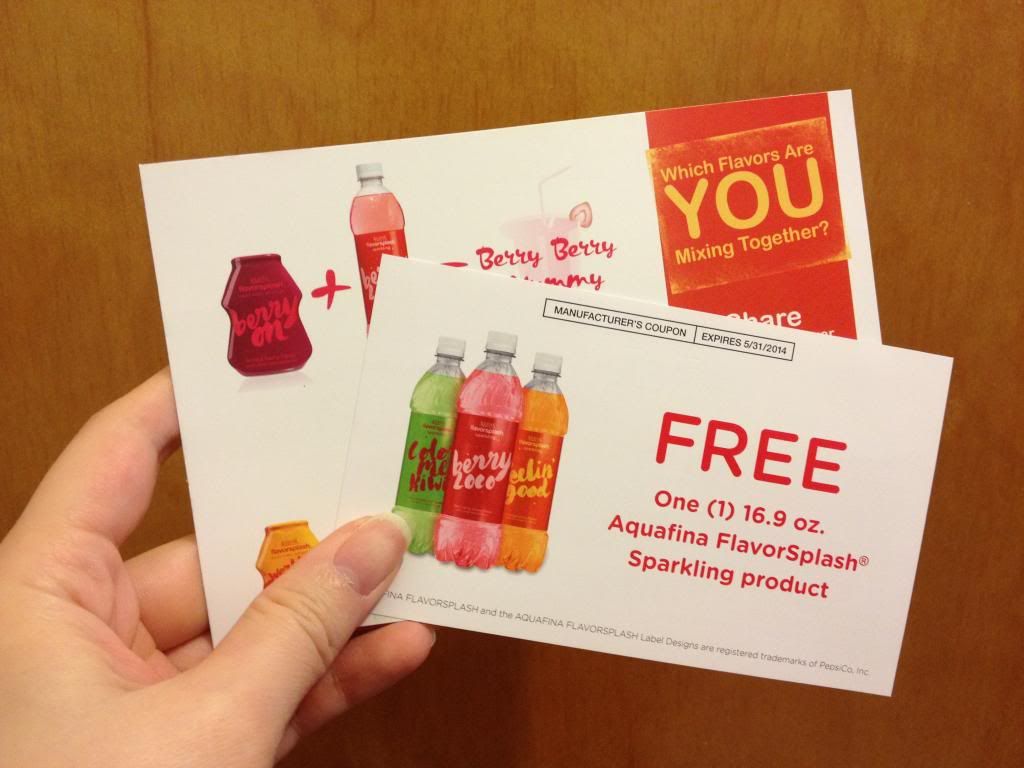 The last package of freebies was for dreambaby door locks. Let me get this out of the way considering everyone always jumps on these things on Facebook ... no, I am NOT pregnant right now! These products were FREE! I can easily save it for future use, but more realistically, I can always give it away to a new mom or dad to use. The lock on the left brought back so many memories because we used to have those on our kitchen cabinets when my younger brother was moving around.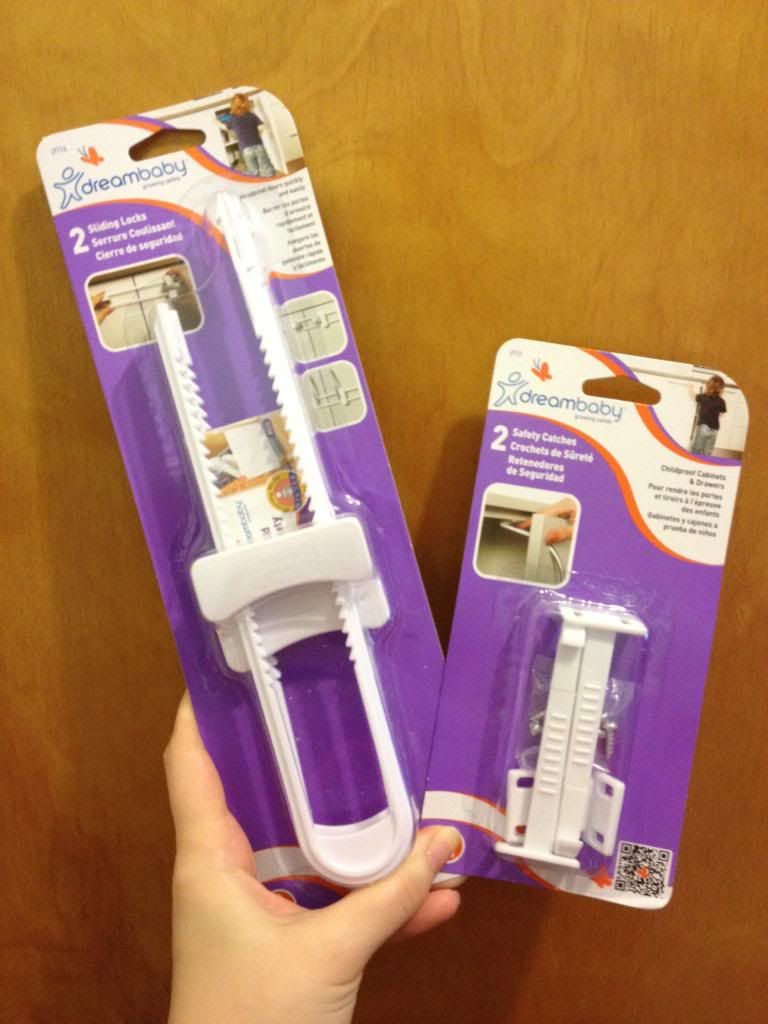 The final item was stored in the package room as it was delivered the Sunday after we left. Yes, Sunday. Let me explain. I gave my brothers Amazon gift cards for Christmas because I really had no idea what to give them. Because I spent a certain amount, I got $10 back for myself! Yay, thanks Amazon! I needed to spend it by January 31st, which meant it had to be done BEFORE we left on vacation in case I completely forgot to do it the day we came back or we were delayed. I searched and searched and decided to get another punch board from We R Memory Keepers because I love my envelope punch board so much. I chose the gift box board since I absolutely love making treat boxes.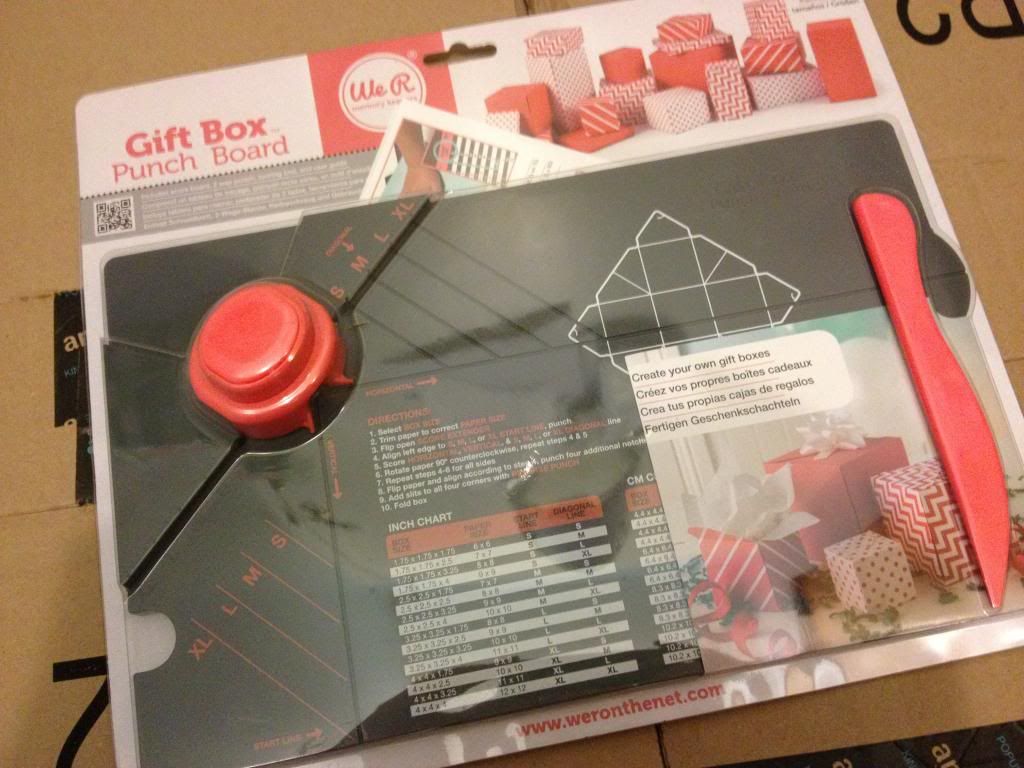 I used the $10 gift code and some credit card rewards points to pay for the rest so that it didn't cost me a cent out of pocket. I didn't want to have to pay shipping for it, so I signed up for Amazon Prime, and despite choosing regular shipping, they still delivered it in two days! Howard got a call from one of our doormen saying we had a package when we were actually already in Magic Kingdom! I guess if something was being delivered on a Sunday, it must've been important! Nope, just some almost entirely free crafting goodies for me!