This is just a quick and simple card made for last year's bake sale at church. Most of my cards are kind of more on the girly side, so I kept that in mind when choosing images to cut. This dump truck is from the "B is for Boy" cartridge.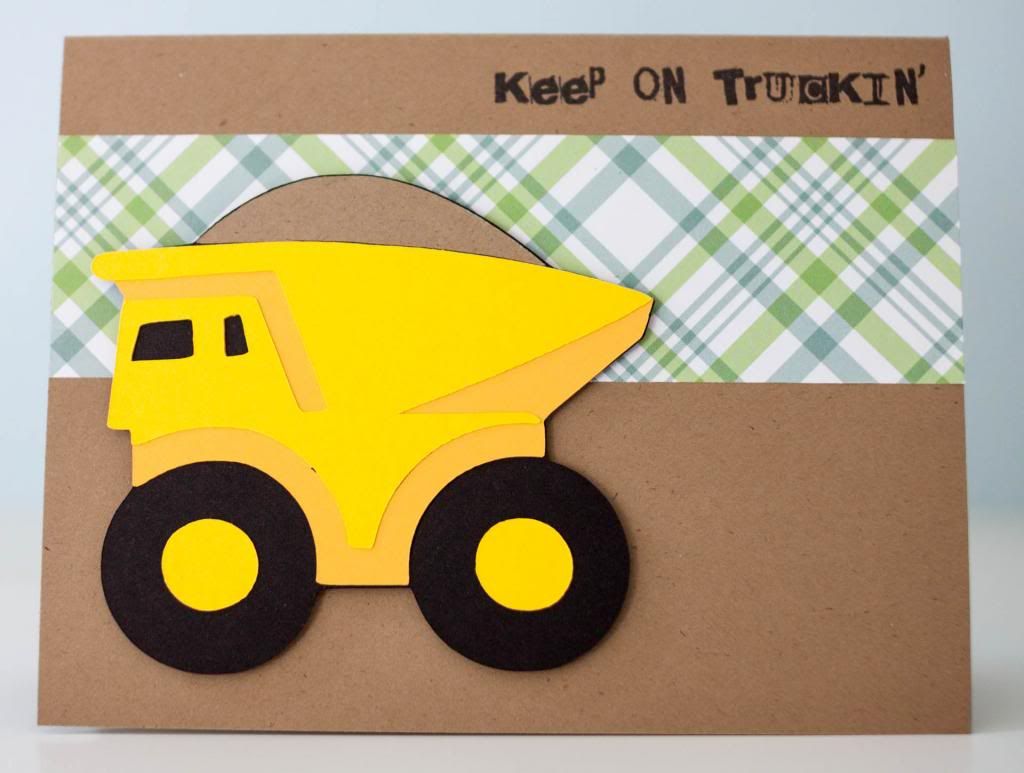 I actually really like how it looks with the yellow and the light orange. I'm glad Howard encouraged me to buy the "weirder" packs of Recollections colors so that I could use them for cards like this. It definitely wouldn't look the same if I had this yellow and a darker orange.
The sentiment is from Pink by Design's set "Oh Boy." I think this fairly simple card is good for the guys in your life!