On the days I sub, I go home really tired and not always wanting to make dinner. It really depends on how the day goes and whether I'm with elementary or middle school. Today was definitely one of those days since my body has been achy and not feeling the greatest due to the abundance of tree pollen! Of course, our apartment is in the midst of a TON of trees, so we breathe in a lot more than we did before we were married. It's so bad that I often have to spray and wipe the windshield before I can drive in the morning because it's so thickly caked on! This is actually the hood of our car!
Unfortunately, I discovered last night that I also had a stye in my right eye. My mom said I used to get them a lot when I was really young, but it was still kind of surprising to find one yesterday. I actually had to look it up to make sure that's what it was. Hot compresses have definitely helped, and it's going away on its own, thankfully. Silly me didn't know why my eye was bothering me for the past two or three days. I thought I had smacked my eye or upper cheek and there was a slight bruise or something, haha, because it has happened before if I hit the clothes rack when going to the bathroom in the middle of the night or something.
Those reason were definitely enough for me to cheat at dinner tonight! Okay, to be honest, I definitely would have gotten this deal regardless of how I was feeling since I could go to the Target closer by school where they have a better variety of some grocery items.
This week there is a buy one get one free deal with California Pizza Kitchen. Each one is $6.39, but I also used a $1.50 manufacturer's coupon (on the CPK website) for each as well as a $1.50 off 2 Target printable coupon. I'll gladly pay $1.89 for both of them!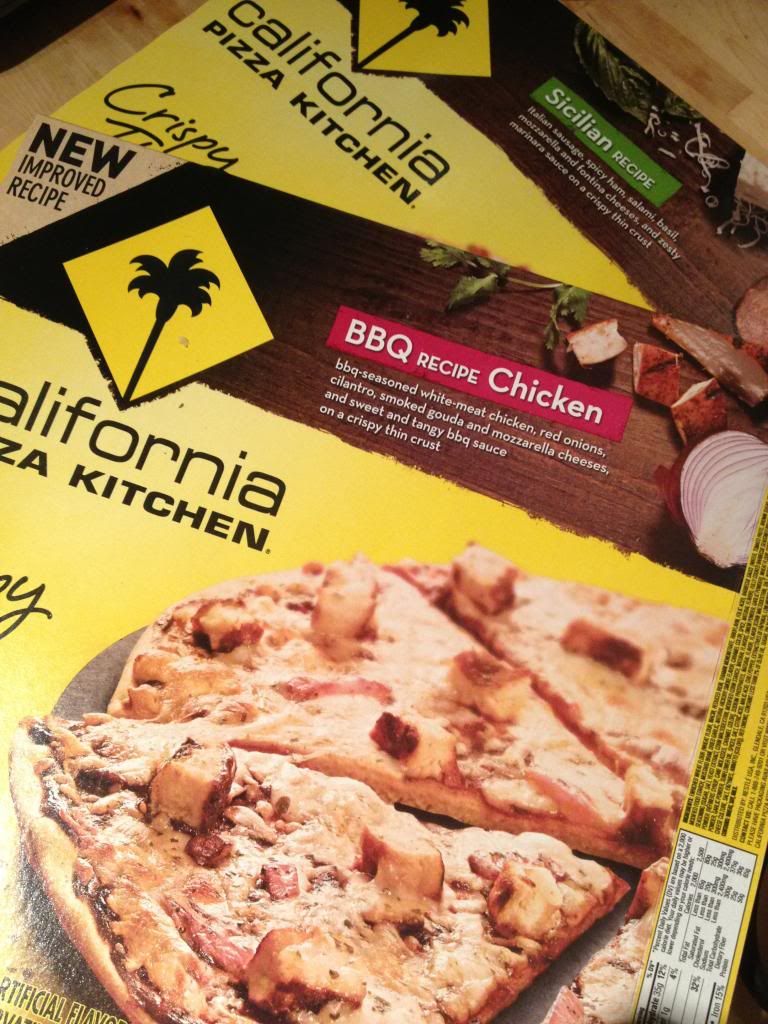 It was funny because when I was on the line getting ready to pay, the husband of the couple in front of me looked at what I was getting and asked, "Is that pizza any good?" I told him that it was pretty good but only when it's on sale! The wife turned around and said, "Everything tastes better when it's on sale!" I did say that they're small though because they really are. I would never recommend getting it for full price, but I can't pass it up when it's just $0.95 for each one!