I didn't post the non-Instagram photos last week since there weren't many, so I'll combine the past two weeks together.
Every time I go to the mall, I make a visit to American Eagle. When Howard is with me, we both make sure to go together. The funny thing is that I have never purchased anything from the store except for a gift card for my cousin's Sweet 16. But if Shopkick is going to give me kicks when I walk into the store, I'm going to keep visiting AE! The only thing I dislike is that we need to walk all the way in the store passing the registers for the signal to be detected. There's always a guard stationed by the entrance so I'm a little awkward in that I feel I have to look around for maybe a minute or so. One of the things that Howard and I always look at is the tie section. We would notice the green/gray tie and the pink/gray one as they looked so sad because someone must have pulled part of it out of the cardboard packaging. The employees never bothered fixing it, I guess. Well, when I was at the mall one day by myself, I saw that the pink tie was missing!!! Someone finally bought the pink tie!!!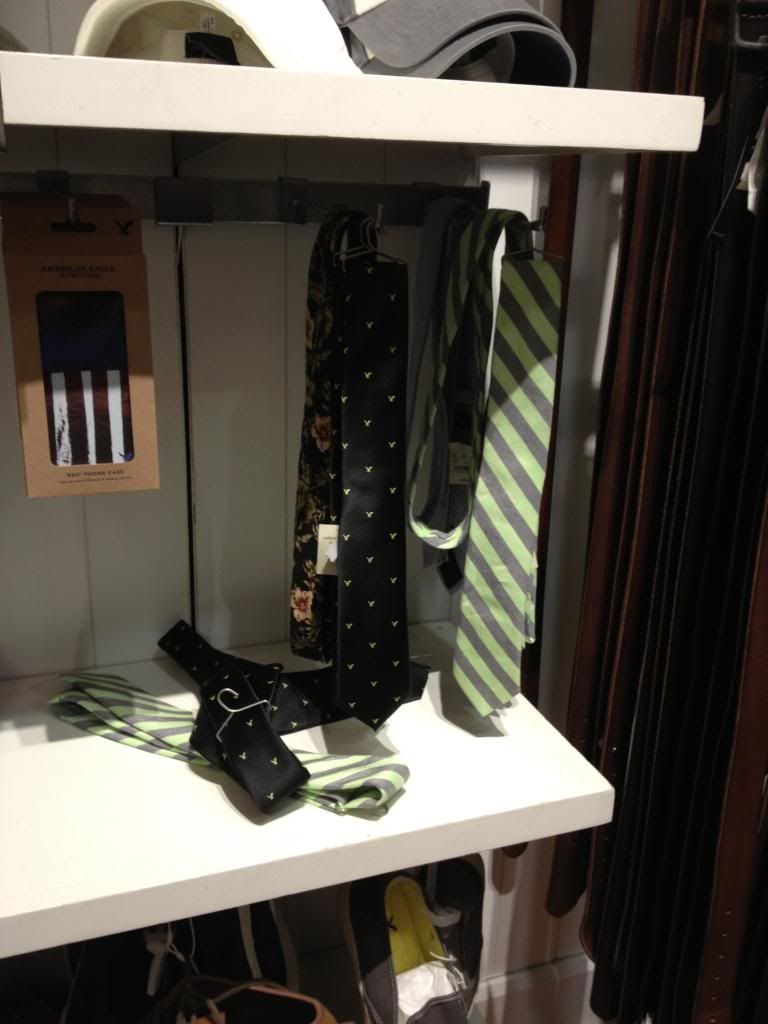 When I went to my parents' house to get the car fixed and to help organize the two upstairs rooms, my dad picked up McDonald's breakfast sandwiches. I had already eaten a meal that morning, but it had already been a few hours since then so I was hungry again! I can be such a hobbit sometimes. I used to LOVE McD's breakfast sandwiches because they remind me of special occasions in that my family gets them to go when we start our long drive to Florida. Though my parents and I were just sitting in the kitchen, it was still pretty special to me since I don't often eat with them especially at the house.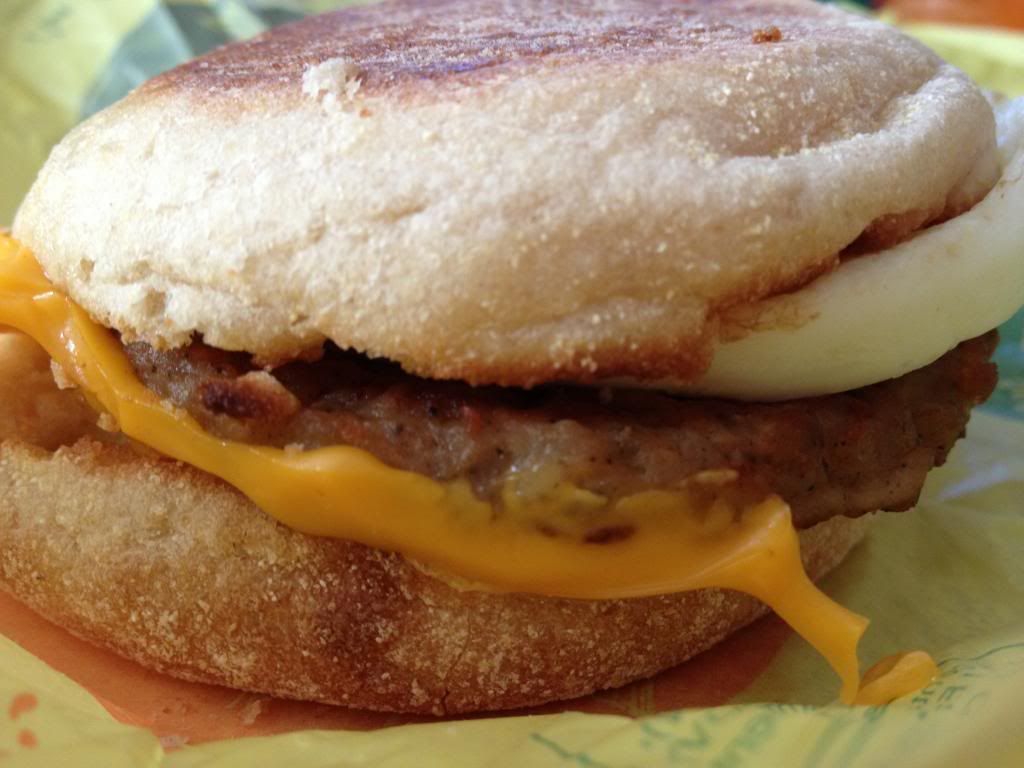 Since I've been more mindful of baby clothes and baby sections of stores, I've noticed just how expensive the items can be! It's kind of crazy to think that a pair of baby shorts that will be worn for a short period of time costs the same amount as a pair of shorts I would buy on sale and wear for years. But at the same time, there are some things that are just extremely cute in miniature form. These shorts at Target are an example of that.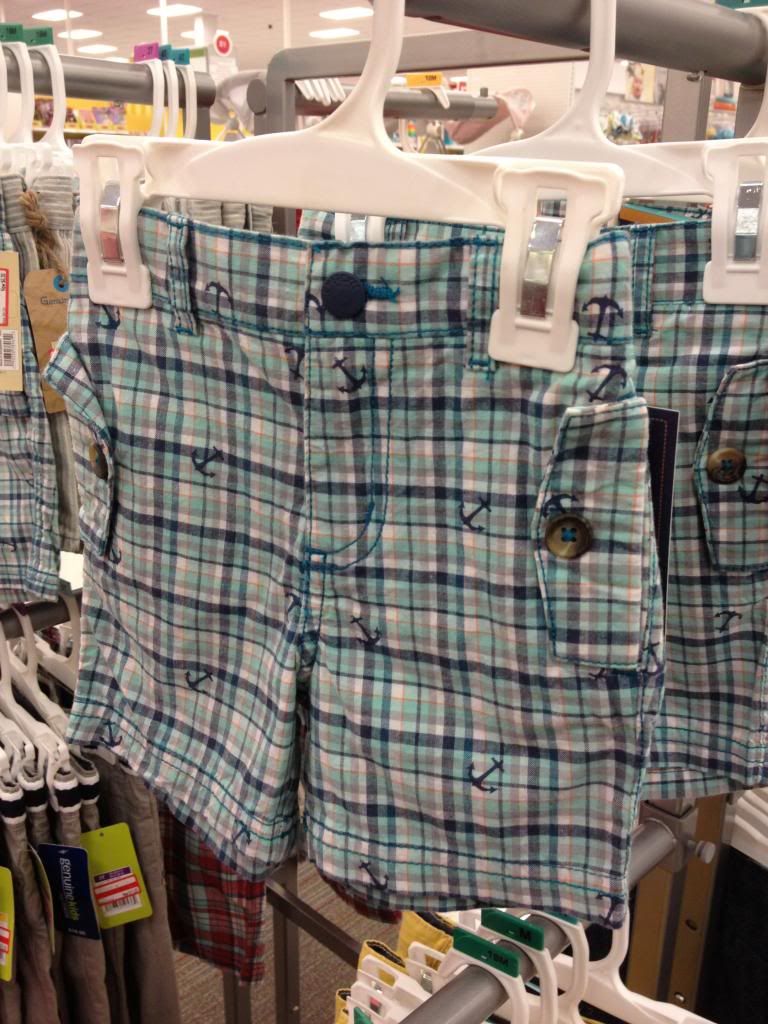 No long caption needed for this picture! I passed by this Mickey plush in a toy aisle and snapped a quick picture of his round head and body!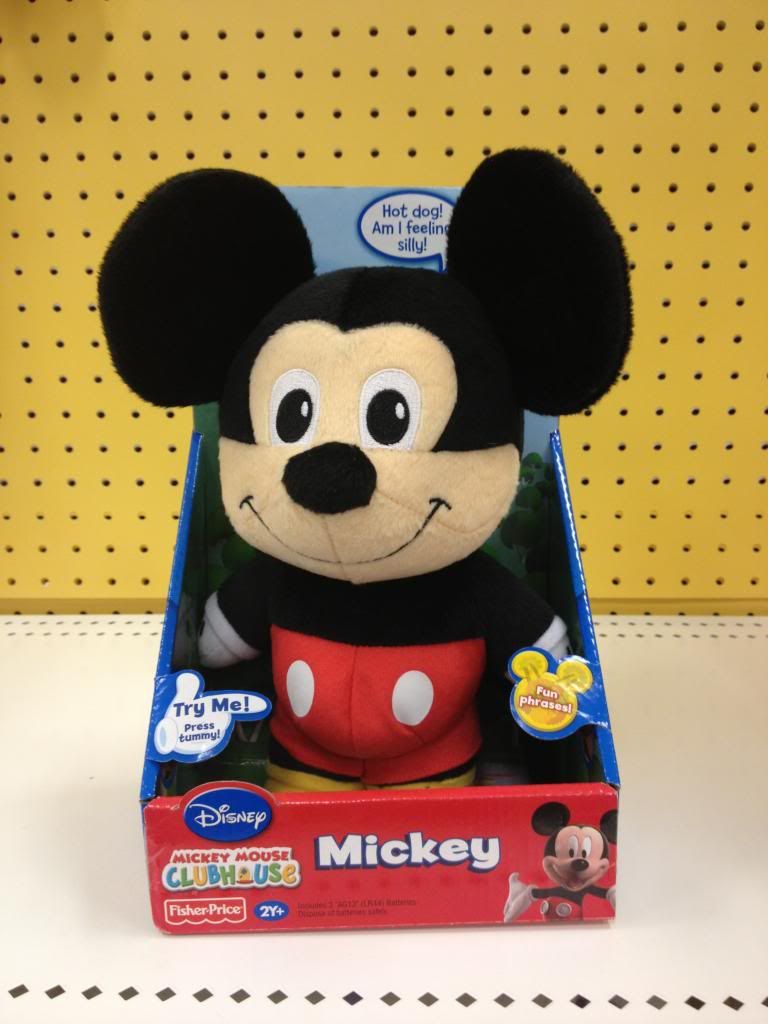 Making babies look like tiny characters seems like it'll be very entertaining when Howard and I have our own.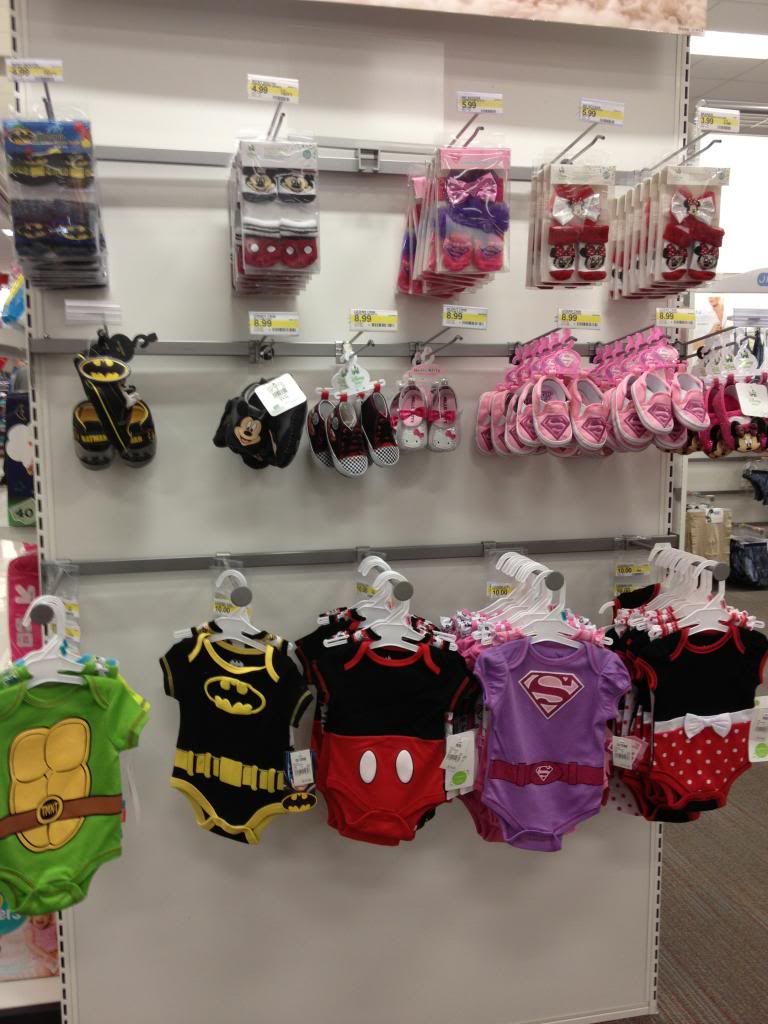 This past Sunday, Howard and I squished in the third seat of my parents' car. It was definitely a tight squeeze, but I thankfully didn't panic because hubs and I were talking for a while before I close my eyes and took a half-nap.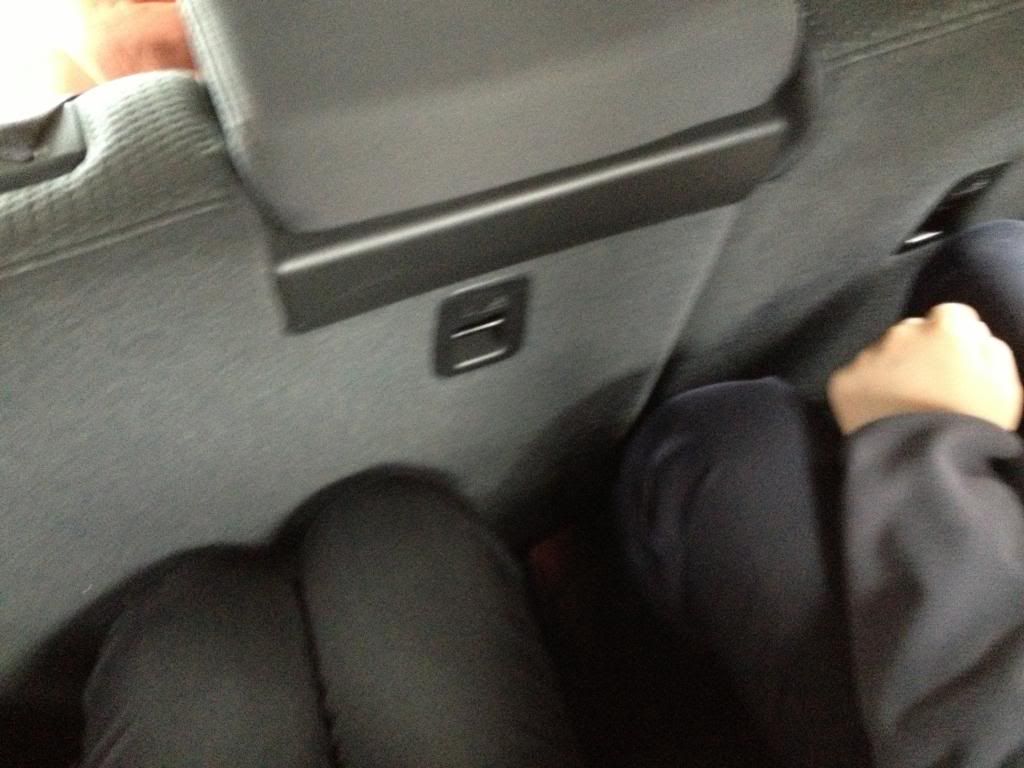 My grandma also was feeling tired too because she fell asleep on Helen, her home care worker.
On Wednesday, Howard and I got home somewhat around the same time and knew we should probably take showers before dinner since our hair was damp from the heavy rain. Haha, is that strictly a Chinese thing that it's bad to have wet hair and be in the cold? Anyway, I said to him, "I want to take a shower, but I want a snack first. I want a cookie or something." I was about to open the little cabinet, but Howard excitedly reached into his pocket and pulled out a brownie! I was excited but didn't want to take it if he got it from work for himself, but then he reached into his other jacket pocket and pulled out another! Haha, yay for the random chocolate treat!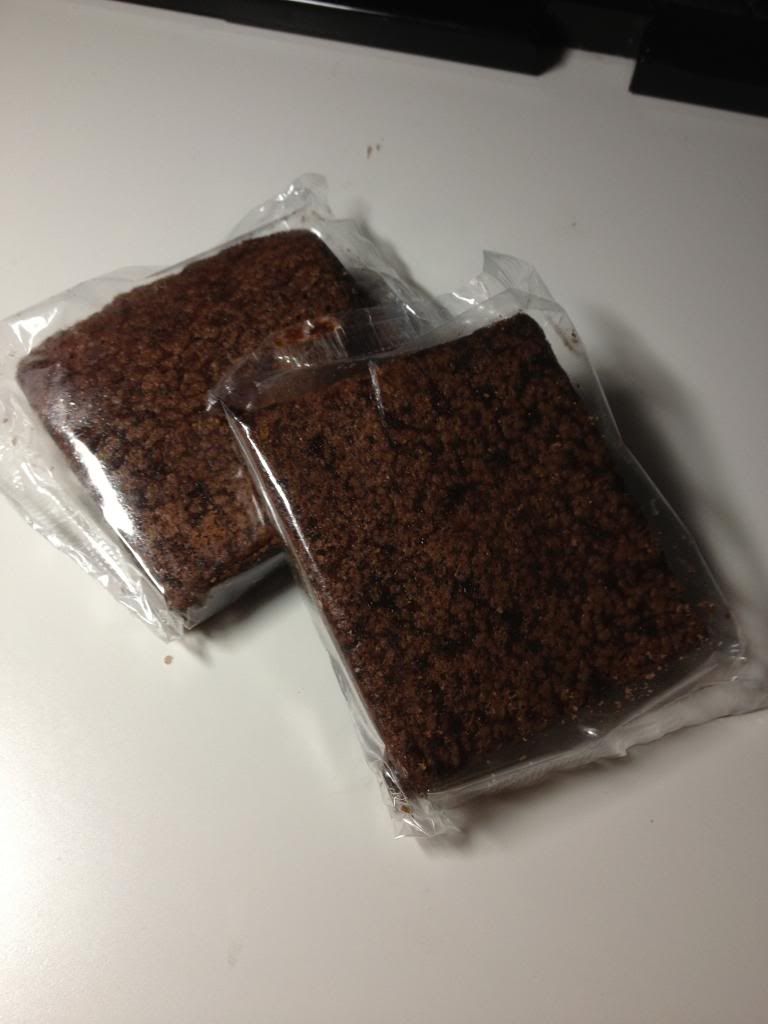 Because of math state testing, there are signs all over the school depending on which grades have to take it. The kids with IEPs are taken to a separate location for extended time or specific accommodations, so they're in the church side because of the empty Sunday School classrooms during the week. The hallway has this amazing mural of animals in pairs, and at the end stands Noah! I just thought it was entertaining to see him standing guard with a quiet sign on him.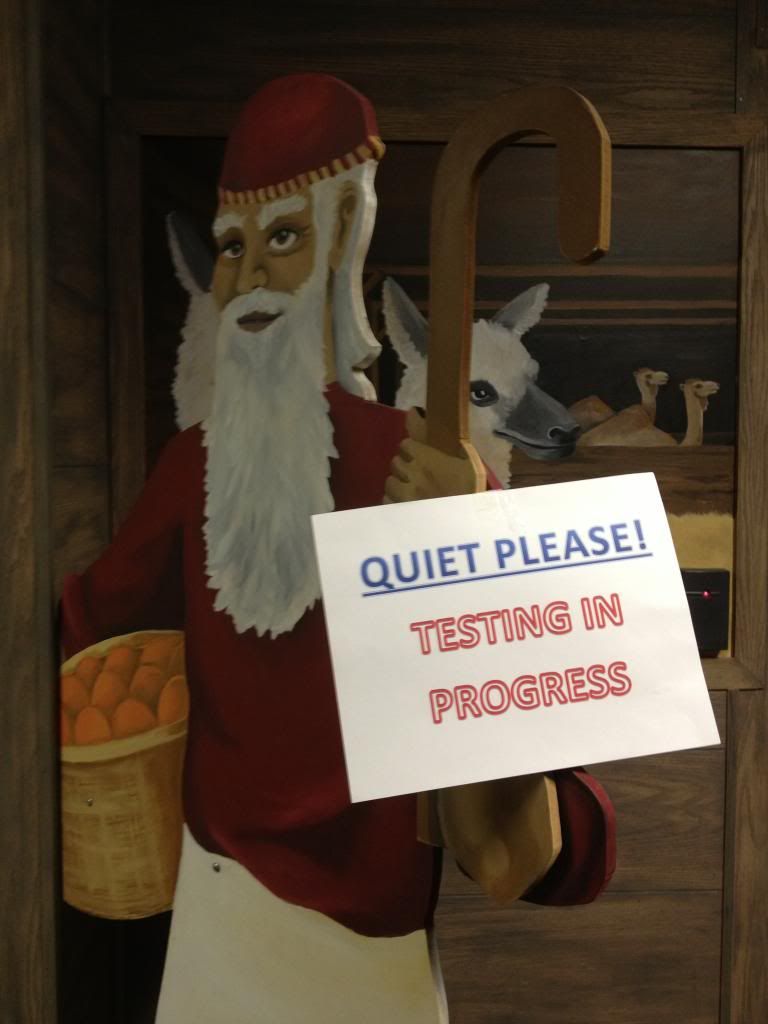 Hope you enjoyed the assortment of random photos! Tomorrow will hopefully be a crafting day for me, not just because it's National Scrapbooking Day but because I need to make some cards for orders!