I had to run errands today since I haven't gone grocery shopping in two weeks. Since I've been using Swagbucks, I try to get things at Target if possible since I'll have gift cards that will cover the cost, but I still hit Pathmark and Stop & Shop for other items. I was super happy with today's purchases because I was able to fill the fridge with fresh vegetables. Plus, I got some treats for us as well in the form of Luigi's ice! Since we don't eat ice cream, we like ice once it gets warm out because our apartment gets kind of stuffy due to the fact that we only have one window. I also made a quick stop at Bed Bath & Beyond to pick up a wedding gift for this upcoming Saturday as well.
Since I was busy with my "homework" in the morning (as in, clipping coupons and finalizing my shopping list) and then I was out for a bit in the early afternoon, I didn't really have anything planned for tonight's blog post. Once I got the message that I was needed to sub tomorrow, I started working on a simple craft project for the kids IF they behave, so that took up the rest of my time along with cooking a quick dinner.
With that being said, I'm just going to post a picture of my really tasty lunch from this past Sunday at church! I had been craving "mapo tofu" for a while. It's a Szechuan dish that mixes tofu and meat in a somewhat spicy sauce. Isn't this a beautiful sight?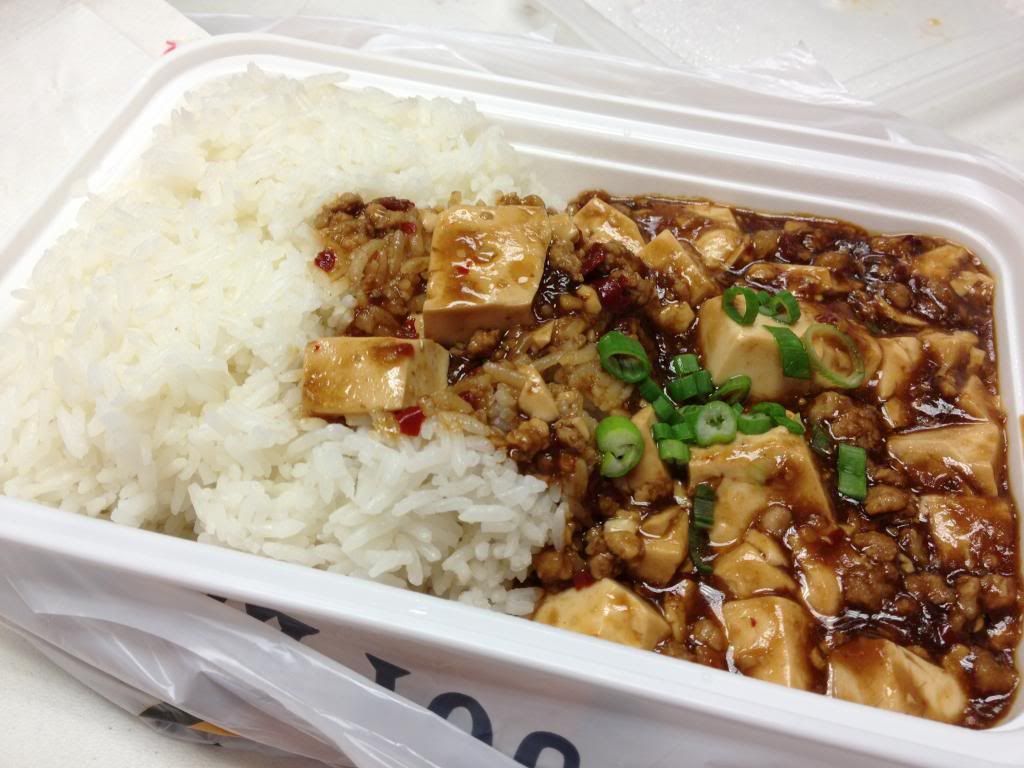 I actually think I might want it again this upcoming Sunday! Mmm ...