After work today, my mom and I stopped by Carvel to pick up the free junior cone! She had gotten the little ad about it with a Carvel coupon booklet, and I had seen it on Instagram. Though I typically stay away from lactose things, I knew that I'd be okay with just a small amount of ice cream. Plus, if I felt sick, I was almost on my way home! The store wasn't crowded when we went in, but we saw a ton of people get out of their cars in the parking lot and they ended up in line behind us. It wasn't a big deal at all though since the employees just asked, "Chocolate or vanilla?" and quickly filled the cones.
Of course ,I chose chocolate! Once we stepped outside, my ice cream started to melt a little bit it seemed. Or maybe it just wasn't as cold because I don't think my mom's vanilla melted the way mine did. The little plastic carrier was the best thing as I didn't have to worry about catching all the drips and avoiding sticky hands.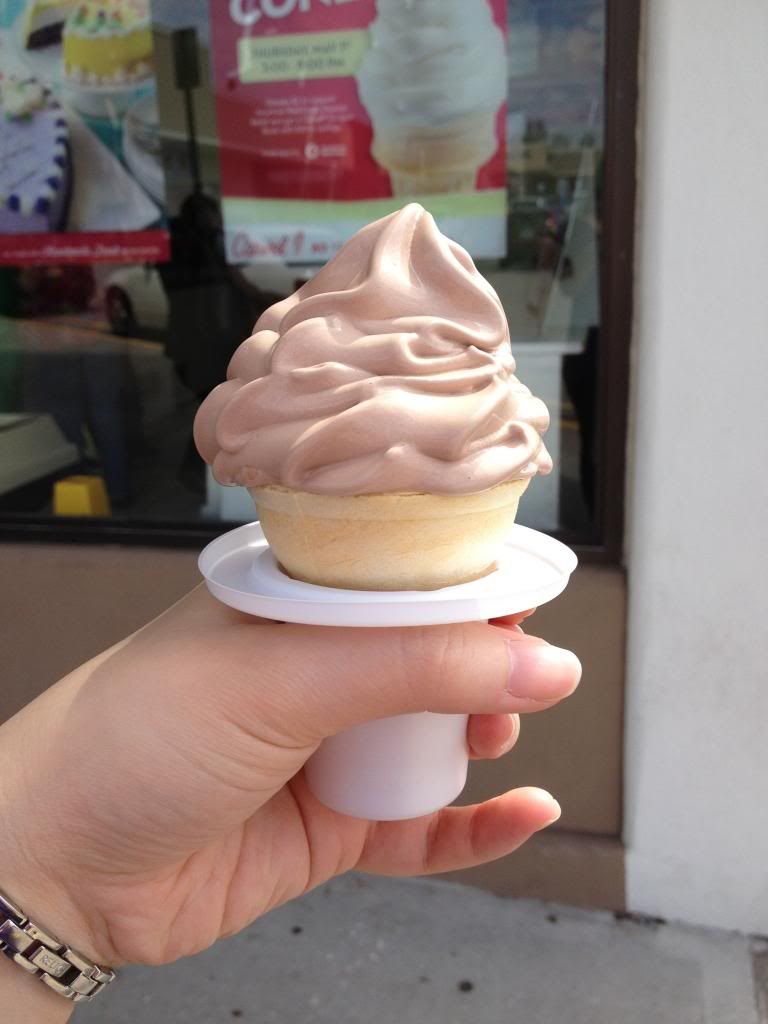 We sat in the car for a few minutes and enjoyed our soft serve, which was such a great treat on what turned out to be a beautiful afternoon since the rain had stopped earlier in the morning.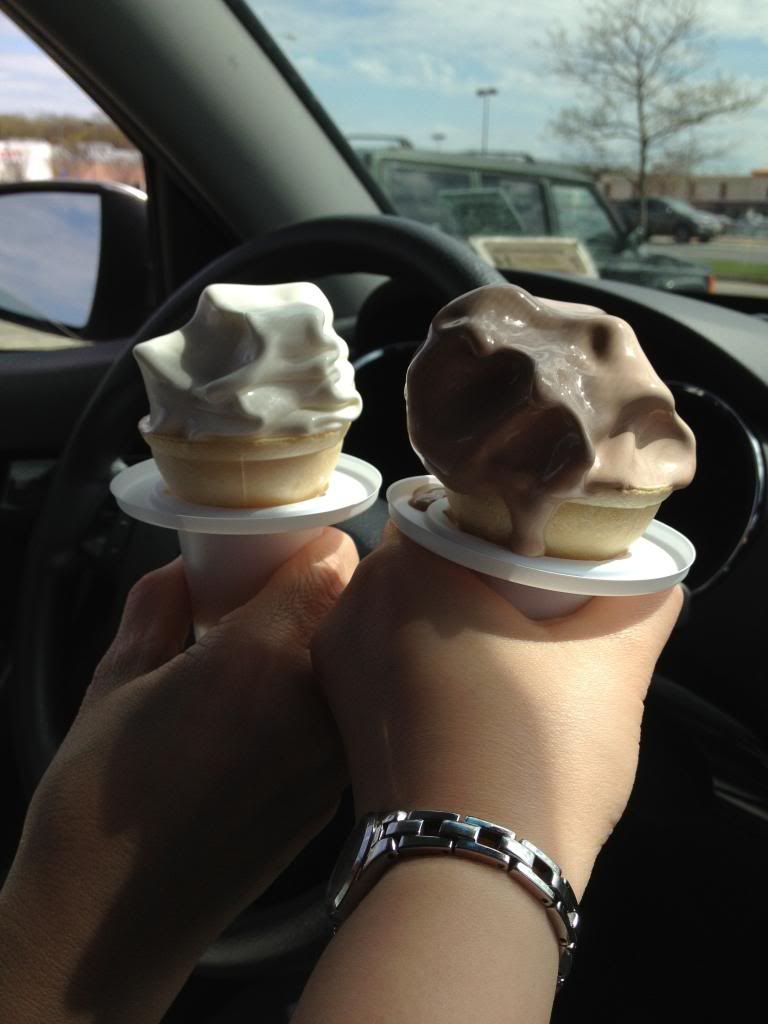 We talk all the way home from work, but it was definitely still a special occasion to purposely make a stop to just sit and chat.