A friend recently requested a custom engagement card. Since I didn't have any information about the couple, I chose to do a clean and simple look since I wouldn't have to be very specific. I knew I was going to use some silhouettes from the "Sweethearts" cartridge, so I decided to use a 4 in by 9 in card base.
The couple was cut at 5 inches while the balloon was cut at 1.5 inches from the Sweethearts cartridge. The "LOVE" sentiment was cut at 3 inches from the "Simply Sweet" cartridge. To make it a bit more interesting look, I cut the "LOVE" sentiment in black and in red and trimmed the heart portion to glue on top. I posted this
picture
last week or so.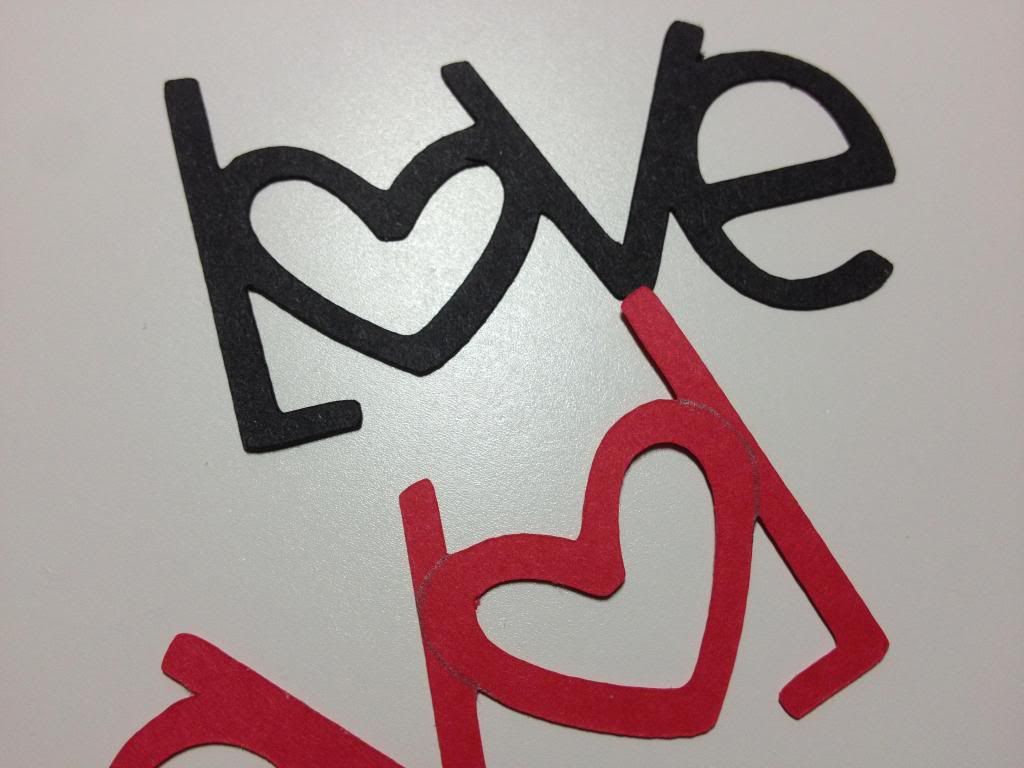 Even though I knew the card was going to be primarily black and white, I still wanted it to be a little bit more colorful so I added eyelets using my Crop-A-Dile through the top white and black layers of the card. The last touch was using a bottle of red Stickles to outline the balloon.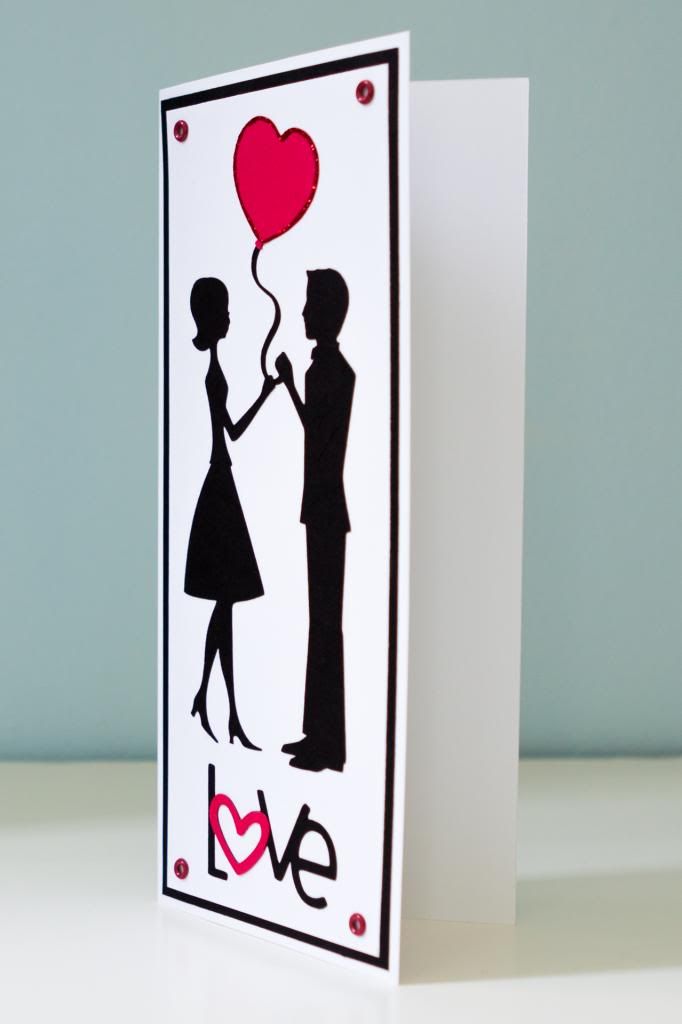 I thought it was pretty cool that I was able to incorporate eyelets and Stickles since I haven't used either of those things in ages. Though the card as a whole is fairly simple, I really enjoyed putting it together!