I had yet another custom order for a set of graduation cards recently, and I was initially going to make the same basic ones I did last time. However, once I got up to making them, I really wanted to do something different just for variety. Instead of cutting the larger bears, I cut the bear from the Teddy Bear Parade cartridge at 2.5 inches because I knew I wanted to use the bear as a replacement for the "0" in 2014.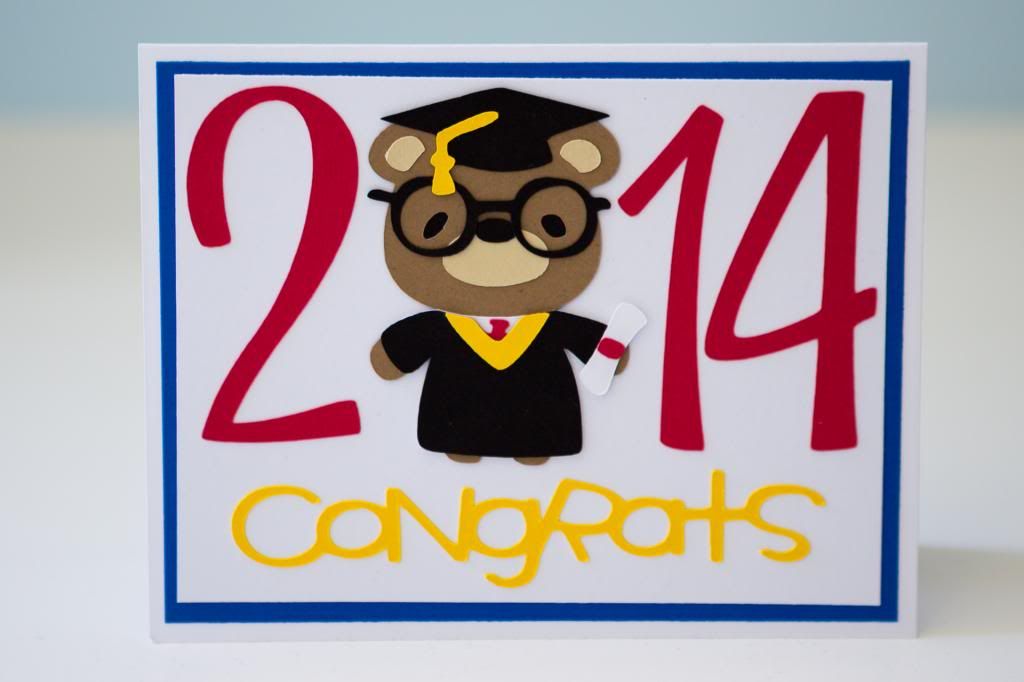 The numbers were cut from the Lyrical Letters cartridge at 3.75 inches. I thought about stamping the congratulations, but because of the size of the numbers, I had a lot more space on the card than I had anticipated. Instead, I found the "congrats" cut on the Simply Sweet cartridge, which made it a lot easier on me since I didn't have to find a font and weld all the letters together nicely.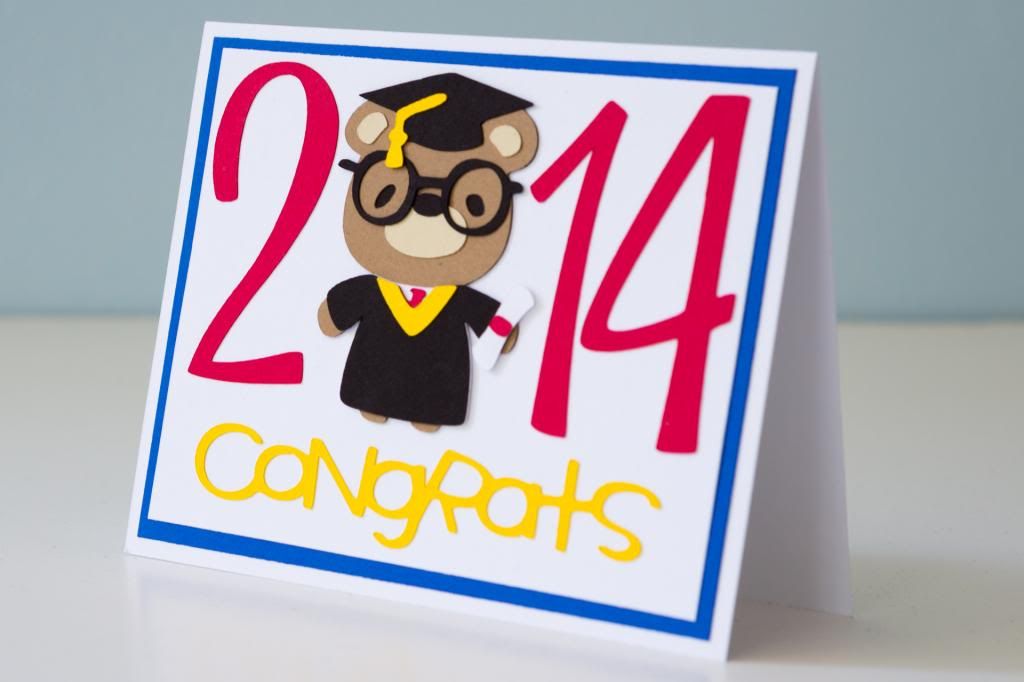 Just to add a bit more color and focus in on the design itself, I added a blue mat to the card, which I think made the card look better than putting it directly on the white cardstock only.
Hmm, how many more times do you think I'll be using this graduation bear this year? Haha.